Day 26: I Am Baptized Into The Body Of Christ
Jan 9, 2020
Blog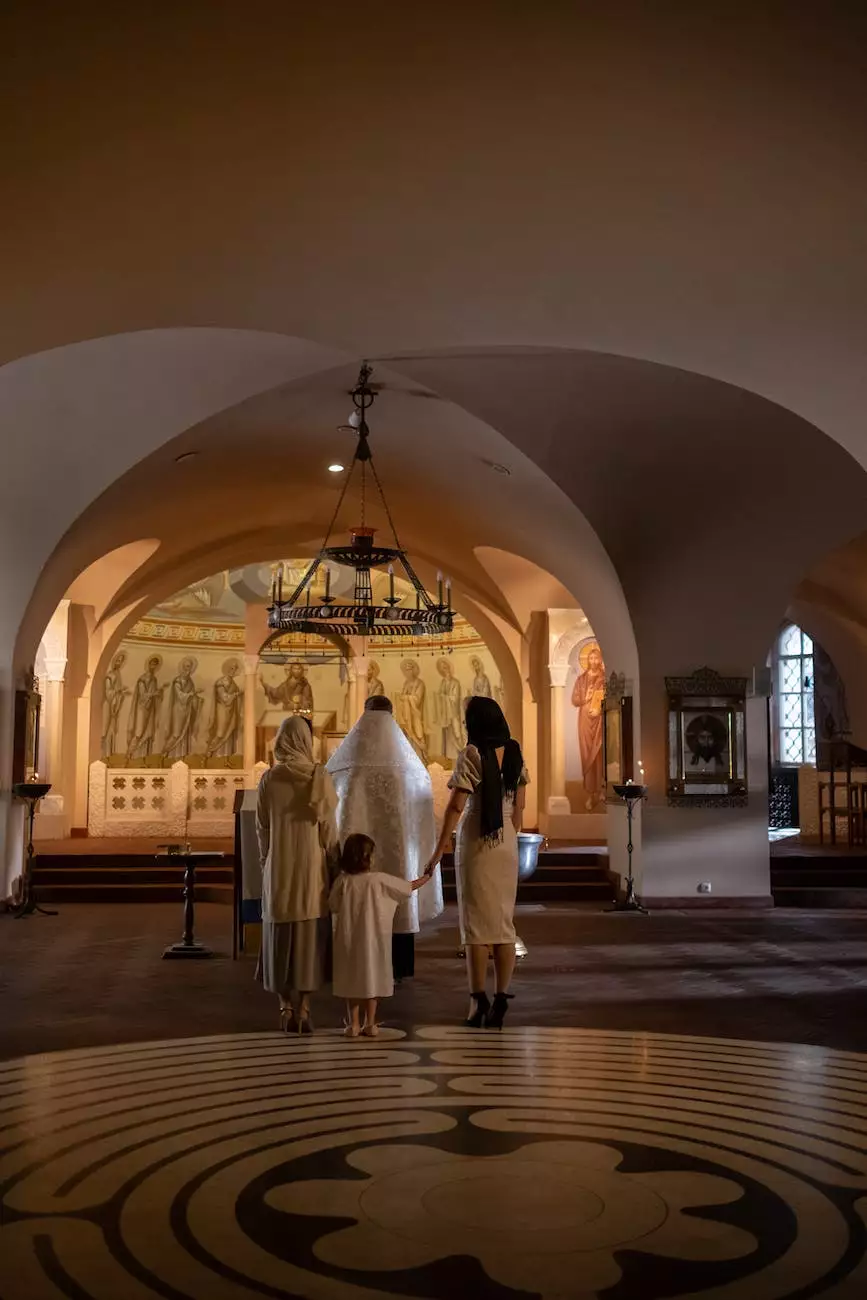 Understanding the Significance of Baptism
At Renton Community Church, we recognize and celebrate the profound sacrament of baptism. In this article, we explore the significance of baptism into the body of Christ and the transformative power it holds for individuals and their faith journeys.
What is Baptism?
Baptism is a foundational step in the Christian faith where one is immersed in water or sprinkled with water, representing a spiritual cleansing, and a public declaration of their commitment to Christ and His teachings. It symbolizes the washing away of sins and the beginning of a new life in Christ.
The Sacrament of Initiation
Baptism is considered one of the sacraments of initiation. It is an entrance into the Christian community, signifying an individual's acceptance of Jesus as their Savior and their desire to follow Him. Through baptism, one becomes a member of the body of Christ, the Church.
Why Is Baptism Important?
Baptism is a significant milestone in a believer's life. It represents the spiritual rebirth and the start of a lifelong journey of faith. Here are a few key reasons why baptism is important:
1. Identification with Christ
Through baptism, believers publicly identify with the death, burial, and resurrection of Jesus Christ. It symbolizes their unity with Him and the participation in His redemptive work. As the water washes over them, it represents the cleansing from sin and the new life they have found in Christ.
2. Joining the Body of Christ
Baptism marks the moment when an individual becomes a part of the body of Christ, the Church. It signifies unity with other believers and a commitment to live in community, supporting and encouraging one another in their walk with Jesus. It strengthens the bond among members of the Christian family.
3. Spiritual Transformation
Baptism is more than a symbolic act; it holds a spiritual significance. It is believed to be a moment when the Holy Spirit begins to work in the life of the baptized, transforming their heart and empowering them to live a life pleasing to God. It opens the door to a deeper relationship with God and strengthens one's faith.
Our Approach to Baptism
Renton Community Church understands the importance of baptism in the life of a believer. We offer a welcoming and inclusive environment where individuals can explore and deepen their understanding of this sacred sacrament. Our knowledgeable pastors and leaders guide individuals through the baptism process, ensuring that they are fully prepared and informed.
Preparing for Baptism
Prior to baptism, individuals are encouraged to engage in a period of preparation and reflection. Our church provides resources, such as baptism classes, where participants can learn about the significance of baptism, its biblical foundations, and its implications for their faith journey.
Participant Testimonials
Many individuals who have gone through the baptism process at Renton Community Church have experienced profound spiritual growth and transformation. Here are some testimonials from our members:
"Baptism was a pivotal moment in my life. It solidified my commitment to Christ and helped me understand the depth of God's love for me."
"Through baptism, I found a sense of belonging and community. I am grateful for the support and encouragement I receive from my church family."
"Being baptized allowed me to fully surrender my life to Jesus. It marked the beginning of a transformative journey of faith."
Join Us for Baptism
If you are considering baptism or would like to learn more about this sacred sacrament, we invite you to join us at Renton Community Church. Our congregation is committed to providing a nurturing and supportive environment as you take this significant step in your faith.
Contact Us
Feel free to reach out to our pastors and leaders for more information about baptism and our church community. We are here to support you on your spiritual journey.
Final Thoughts
Baptism is a beautiful and deeply meaningful moment in the life of a believer. It signifies the union with Christ, membership in the body of Christ, and the start of a transformative spiritual journey. Renton Community Church welcomes you to embark on this path with us and discover the richness and joy found in being baptized into the body of Christ.