Celebrate Recovery - Evergreen Christian Community
Aug 7, 2018
Ministries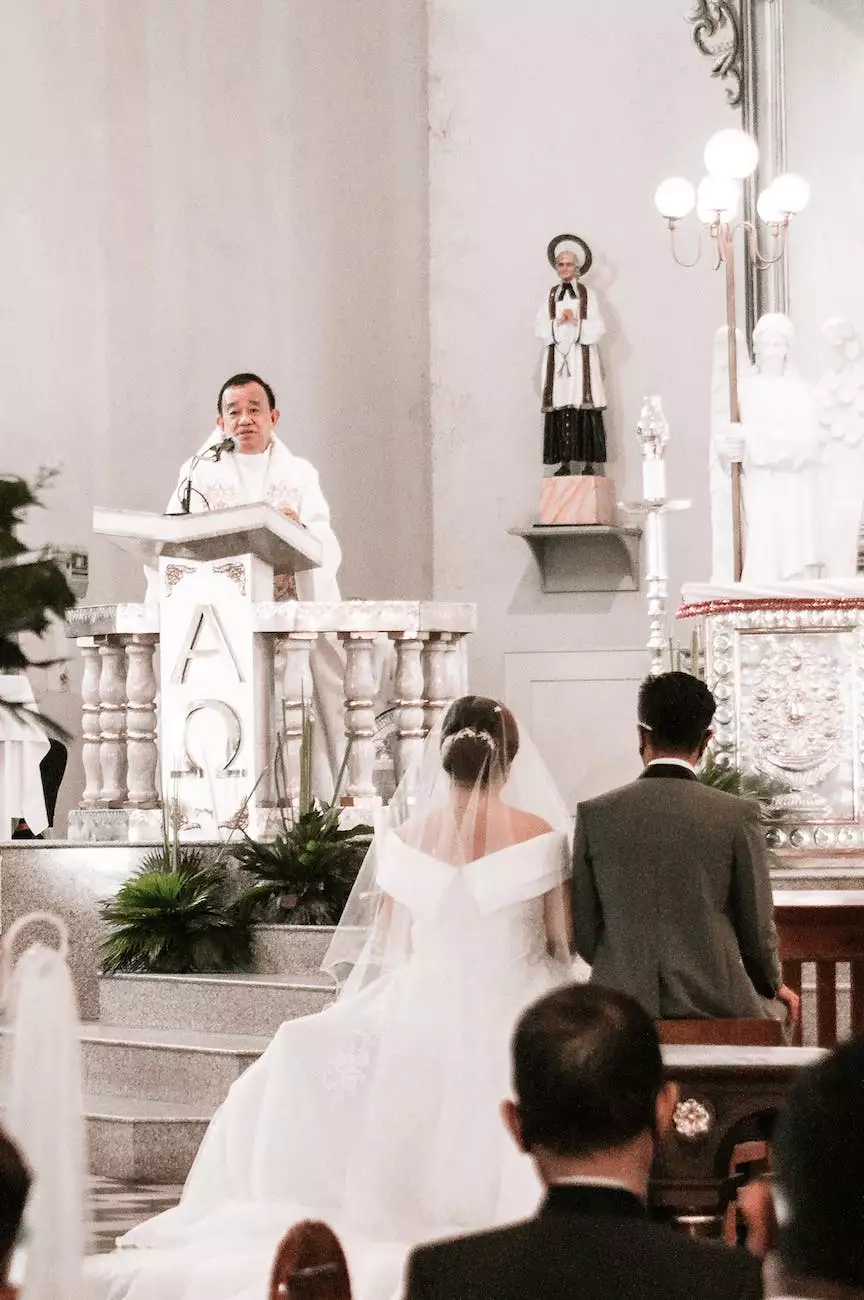 Introduction
Welcome to Celebrate Recovery at Evergreen Christian Community! We are thrilled to offer this life-changing, faith-based recovery program as part of Renton Community Church's commitment to helping individuals find healing and freedom. Whether you are struggling with addiction, past hurts, or difficult habits, Celebrate Recovery is here to provide you with the tools, guidance, and support you need to overcome and thrive.
Our Mission
Our mission at Celebrate Recovery is to create a safe and welcoming environment where people can experience God's transforming power. Through biblical principles and a supportive community, we empower individuals to overcome their hurts, habits, and hang-ups. We believe that no matter what you've been through or what struggles you're facing, there is hope for a brighter future.
Why Choose Celebrate Recovery?
There are several reasons why Celebrate Recovery stands out as a premier recovery program:
1. Faith-Based Approach
Celebrate Recovery is rooted in faith, offering a unique approach that combines biblical teachings with proven recovery strategies. We believe that true healing comes from surrendering our lives to God and allowing Him to guide us towards wholeness.
2. Comprehensive Support
Our program offers comprehensive support for a wide range of issues, including addiction, codependency, trauma, anger, grief, and more. With Celebrate Recovery, you don't have to face these challenges alone. Our caring and knowledgeable team is here to walk alongside you every step of the way.
3. Warm and Welcoming Community
At Celebrate Recovery, you'll find a warm and welcoming community of individuals who understand what you're going through. No judgment, no shame – just genuine support and encouragement. We believe in the power of authentic connections and the strength that comes from journeying together towards healing.
4. Holistic Approach
We take a holistic approach to recovery, recognizing the interconnectedness of physical, emotional, and spiritual well-being. Through a combination of counseling, support groups, educational resources, and spiritual guidance, we address all aspects of your journey towards recovery.
Program Overview
Celebrate Recovery offers a structured program that follows a specific format:
1. Large Group Gathering
We begin each session with a large group gathering where we worship together, hear inspiring testimonies, and receive teachings on recovery principles. This uplifting environment sets the stage for personal reflection and growth.
2. Small Group Sessions
Following the large group gathering, we break into smaller, gender-specific groups for more personal sharing and accountability. These small groups provide a safe space to discuss your struggles and triumphs, guided by trained facilitators who offer guidance and support.
5. Step Studies
For those seeking a deeper dive into their recovery journey, we offer optional Step Studies. These small, confidential groups meet regularly and follow a curriculum that guides participants through the Twelve Steps of Recovery. This intensive process allows for self-reflection, healing, and personal growth.
Benefits of Celebrate Recovery
By joining Celebrate Recovery, you can expect to experience the following benefits:
1. Freedom from Addiction
Celebrate Recovery equips individuals with the tools and strategies to break free from addiction and destructive behaviors. Through the power of faith and a supportive community, you can experience lasting freedom and reclaim control of your life.
2. Emotional Healing
Unresolved hurts and past traumas can weigh us down, hindering our ability to live fully. Celebrate Recovery provides a healing space where you can address these emotional wounds and find restoration. Our program offers the guidance, resources, and support necessary for deep emotional healing.
3. Stronger Relationships
Addiction and unhealthy habits can strain relationships with loved ones. Celebrate Recovery helps individuals rebuild trust, develop healthier communication patterns, and foster deeper connections with others. Healing within yourself positively impacts those around you.
4. Spiritual Growth
At Celebrate Recovery, we believe that true transformation involves spiritual growth. Through teachings, Bible studies, and seeking a higher power, you will discover a deeper connection with your faith and a greater sense of purpose in life.
Join Our Celebrate Recovery Community
If you're ready to embark on a journey towards healing and freedom, we invite you to join our Celebrate Recovery community. No matter where you are in your recovery process, there is a place for you here.
Visit Renton Community Church's website at http://rentonchurch.org/celebraterecovery for more information about our Celebrate Recovery program and upcoming events. Take the first step towards a brighter future today!