Welcome to Renton Community Church - Baptism
Mar 30, 2019
Beliefs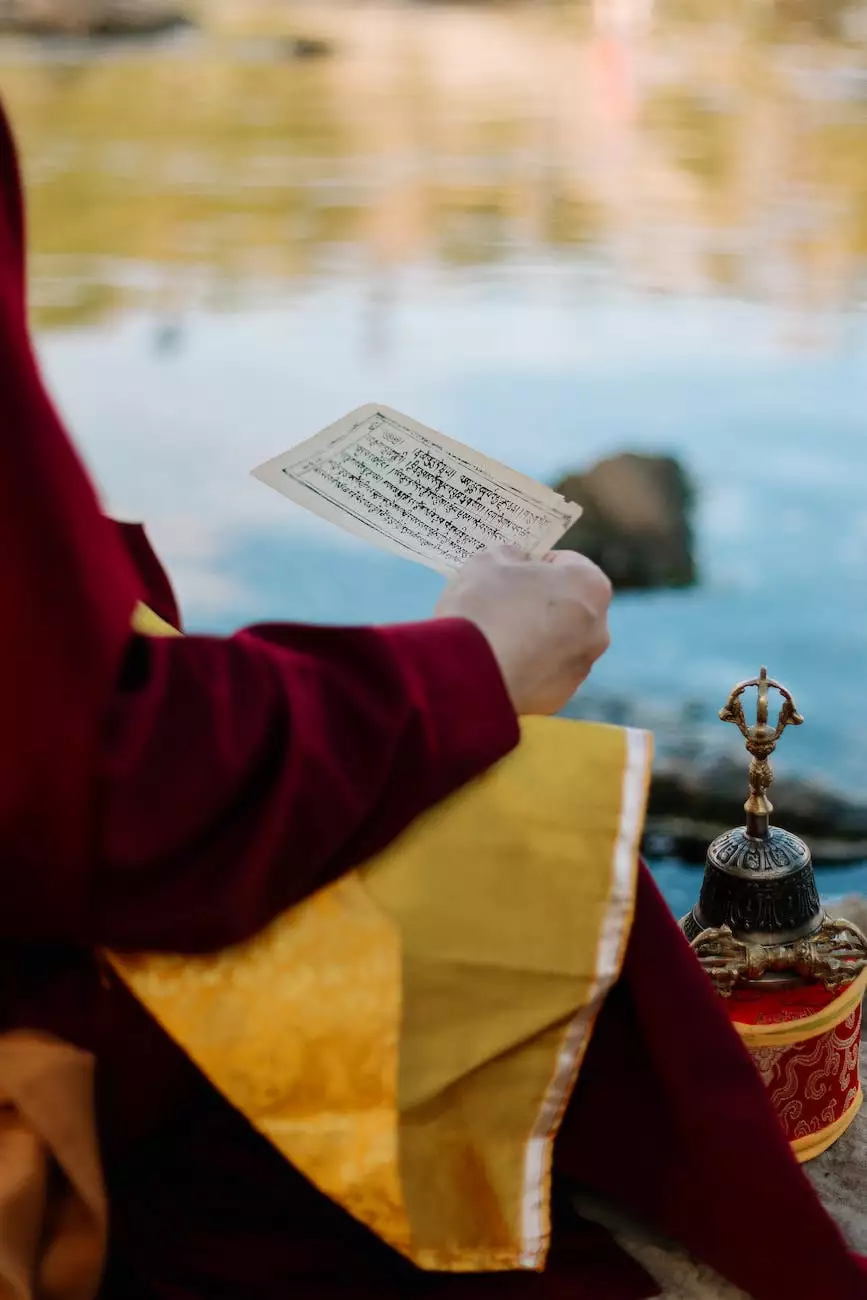 Welcome to Renton Community Church's page on Baptism. In this comprehensive guide, we aim to provide you with a thorough understanding of the significance and process of baptism. Whether you are a long-time believer or someone exploring their faith, we invite you to join us in this spiritual journey as we dive into the depths of this sacred sacrament.
What is Baptism?
Baptism is a fundamental practice within the Christian faith. At Renton Community Church, we believe that baptism is a public declaration of one's commitment to Jesus Christ, representing the spiritual transformation that occurs through faith in Him. It is a symbolic act that signifies the individual's identification with Jesus' death, burial, and resurrection.
Through baptism, believers publicly declare their faith in Jesus and their desire to follow Him. It serves as a powerful symbol of leaving behind an old way of life and embracing a new life in Christ.
The Significance of Baptism
Baptism carries immense significance in the life of a believer. It is a tangible expression of an individual's faith and commitment to follow Jesus Christ. The act of baptism represents several key aspects:
Salvation: Baptism symbolizes the believer's acceptance of God's gift of salvation through Jesus' sacrifice on the cross.
Cleansing and Renewal: Through baptism, individuals experience the cleansing of their sins and are spiritually renewed.
Identification: Baptism allows believers to identify with Jesus' death, burial, and resurrection, signifying their unity with Him.
Community: Baptism is a step into the community of believers, joining the larger family of faith and becoming a part of the Renton Community Church family.
The Process of Baptism at Renton Community Church
At Renton Community Church, we believe in making the process of baptism accessible and meaningful for individuals at different stages of their faith journey. Here's a brief overview of our baptism process:
1. Baptism Preparation
Prior to being baptized, we encourage individuals to attend our baptism preparation class. This class equips participants with a deeper understanding of the biblical foundations of baptism, its significance, and the step-by-step process involved. It also provides a space to address any questions or concerns individuals may have regarding baptism.
2. Personal Reflection and Commitment
Before being baptized, individuals are encouraged to spend time in personal reflection and prayer. This is an opportunity to reaffirm their faith in Jesus Christ and make a personal commitment to follow Him wholeheartedly. It is a time to examine one's heart and consider the significance of this step in their faith journey.
3. Baptism Service
The baptism service is a joyous and sacred occasion. It typically takes place during our regular church gathering, where individuals publicly declare their faith in Jesus Christ through baptism. As believers step into the water, they experience a profound symbol of dying to their old self and rising to a new life in Christ.
Why Choose Renton Community Church for Baptism?
Renton Community Church offers a welcoming and supportive community for individuals on their baptism journey. Here are some reasons why you should consider choosing us for your baptism:
1. Teaching Rooted in Scripture
Our baptism process is rooted in biblical teachings and the example set by Jesus Himself. We believe in the authority of the Word of God and strive to align our practices with its teachings.
2. Caring and Supportive Community
At Renton Community Church, we are a family of believers who genuinely care for one another. Through the baptism process, you will experience a supportive community that walks alongside you, encouraging and nurturing your faith.
3. Guidance and Preparation
Our baptism preparation class equips participants with a solid understanding of baptism, ensuring that you embark on this journey with confidence and clarity. Our pastors and leaders are always available to guide and support you throughout the process.
4. Celebratory and Meaningful Services
Our baptism services are designed to be joyful and meaningful celebrations. By choosing Renton Community Church, you will experience a memorable moment of publicly declaring your faith amidst a loving congregation.
Join Us on the Journey of Baptism
Are you ready to take the next step on your faith journey? We invite you to join us at Renton Community Church as we celebrate the powerful and transformative act of baptism. If you have any questions or would like to know more about the baptism process, please feel free to reach out to us. We are here to support and guide you every step of the way. Embrace the profound experience of baptism and embark on a lifelong commitment to following Jesus Christ.