Welcome to Women's Bible Study at Renton Community Church
Apr 4, 2022
Ministries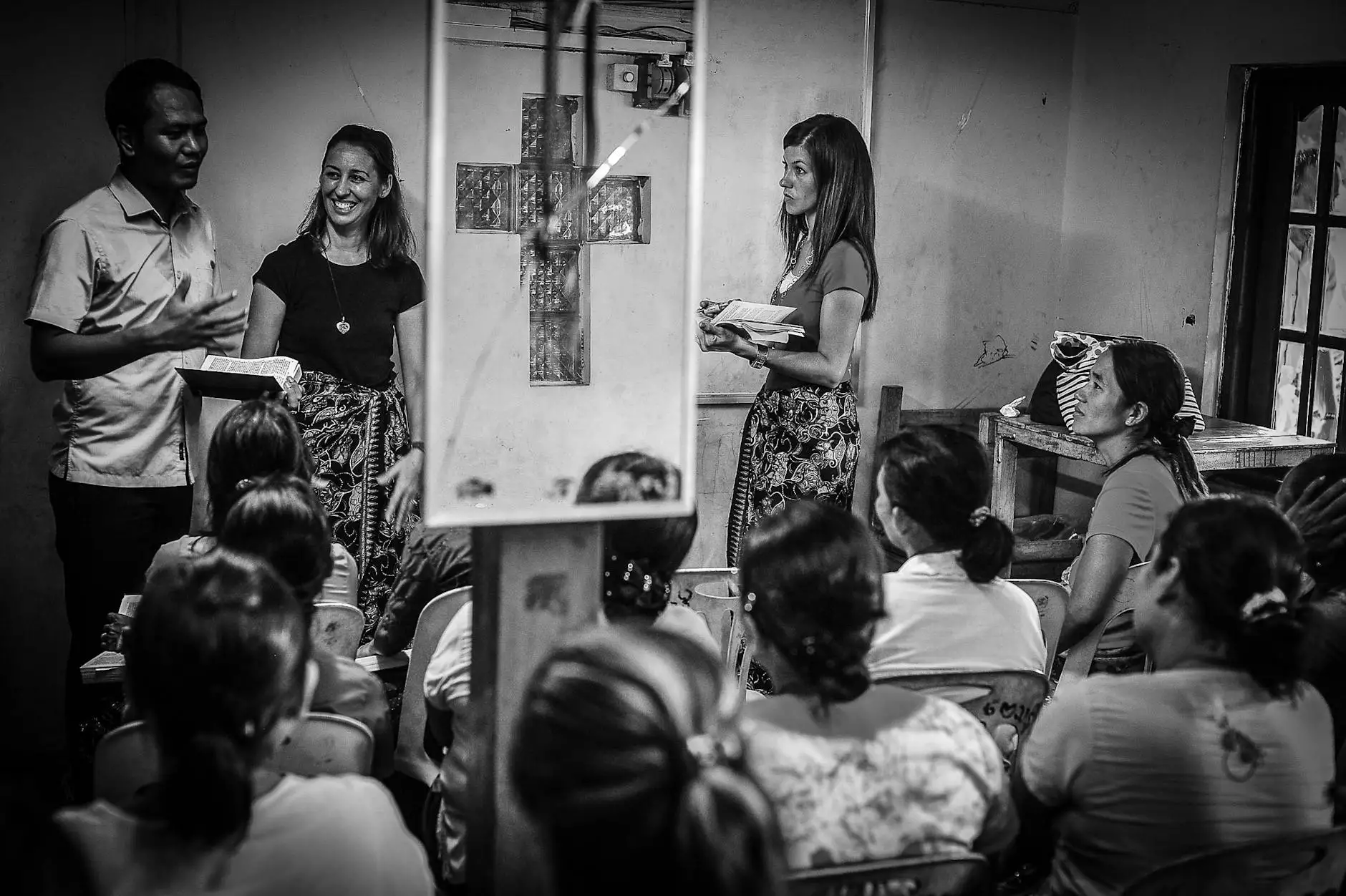 Are you a woman in Renton seeking a supportive and inspiring environment to deepen your understanding of the Bible? Look no further! Renton Community Church is proud to offer a transformative Women's Bible Study that will empower you on your spiritual journey. Our community-driven initiative focuses on fostering a sense of belonging, while providing valuable opportunities for personal growth and exploration of your faith.
Why Choose Renton Community Church for Your Women's Bible Study?
At Renton Community Church, we understand the significance of relational connections within a faith community. Our Women's Bible Study offers a unique blend of spiritual guidance, intellectual discussions, and uplifting camaraderie. Here are some compelling reasons to choose our Women's Bible Study:
Engaging and Interactive Sessions: Our study sessions are carefully designed to encourage active participation and meaningful interaction. We believe in creating a comfortable space where everyone can openly express their thoughts, opinions, and questions.
Expert Guidance: Our experienced and skilled Bible study facilitators bring deep knowledge and insightful perspectives to each session. You will benefit from their expertise as they provide guidance, answer queries, and provoke thought-provoking discussions.
Comprehensive Content: Our Women's Bible Study covers a wide range of biblical topics, ensuring you gain a comprehensive understanding of scriptures, their historical context, and their relevance to modern life.
Supportive Community: Surround yourself with a community of like-minded women who share your passion for studying the Bible. Our Women's Bible Study provides a nurturing environment where you will build lasting friendships and find invaluable support during your spiritual journey.
Practical Application: We believe that faith should be more than theoretical knowledge; it should be lived out in our daily lives. Our Women's Bible Study encourages practical application of biblical teachings, empowering you to make a positive impact in your community.
What to Expect from our Women's Bible Study Sessions
Our Women's Bible Study sessions are designed to equip you with a deeper understanding of the Bible and offer practical guidance for the challenges you may face in your personal and spiritual life. Here's a breakdown of what you can expect from our study sessions:
1. Engaging Curriculum
Our carefully curated curriculum covers a wide range of biblical themes and teachings, providing you with a well-rounded understanding of the scriptures. Each session focuses on specific topics, allowing for in-depth exploration and insightful discussions.
2. Thought-Provoking Discussions
Prepare to engage in thought-provoking discussions with fellow participants as we delve into the intricacies of the Bible. Our facilitators create a safe space where you can freely express your thoughts, ask questions, and gain new perspectives.
3. Supportive Community
Our Women's Bible Study aims to foster a strong sense of community among participants. Connect with women who share your passion for faith and beliefs, form meaningful relationships, and find encouragement as you navigate your spiritual journey together.
4. Practical Application
We believe that biblical teachings are meant to be lived out and applied in our daily lives. Our Women's Bible Study emphasizes the practical aspects of faith, helping you explore ways to incorporate biblical principles into your personal life, relationships, and community.
Join Renton Community Church's Women's Bible Study Today!
Don't miss out on the opportunity to be part of our vibrant Women's Bible Study community at Renton Community Church. Take the next step in your spiritual journey and experience the transformative power of studying the Bible alongside like-minded women.
To join our Women's Bible Study or to learn more about Renton Community Church's offerings, please visit our website. We look forward to welcoming you with open arms!