Two Parts of Prayer - Evergreen Christian Community
Oct 21, 2021
Blog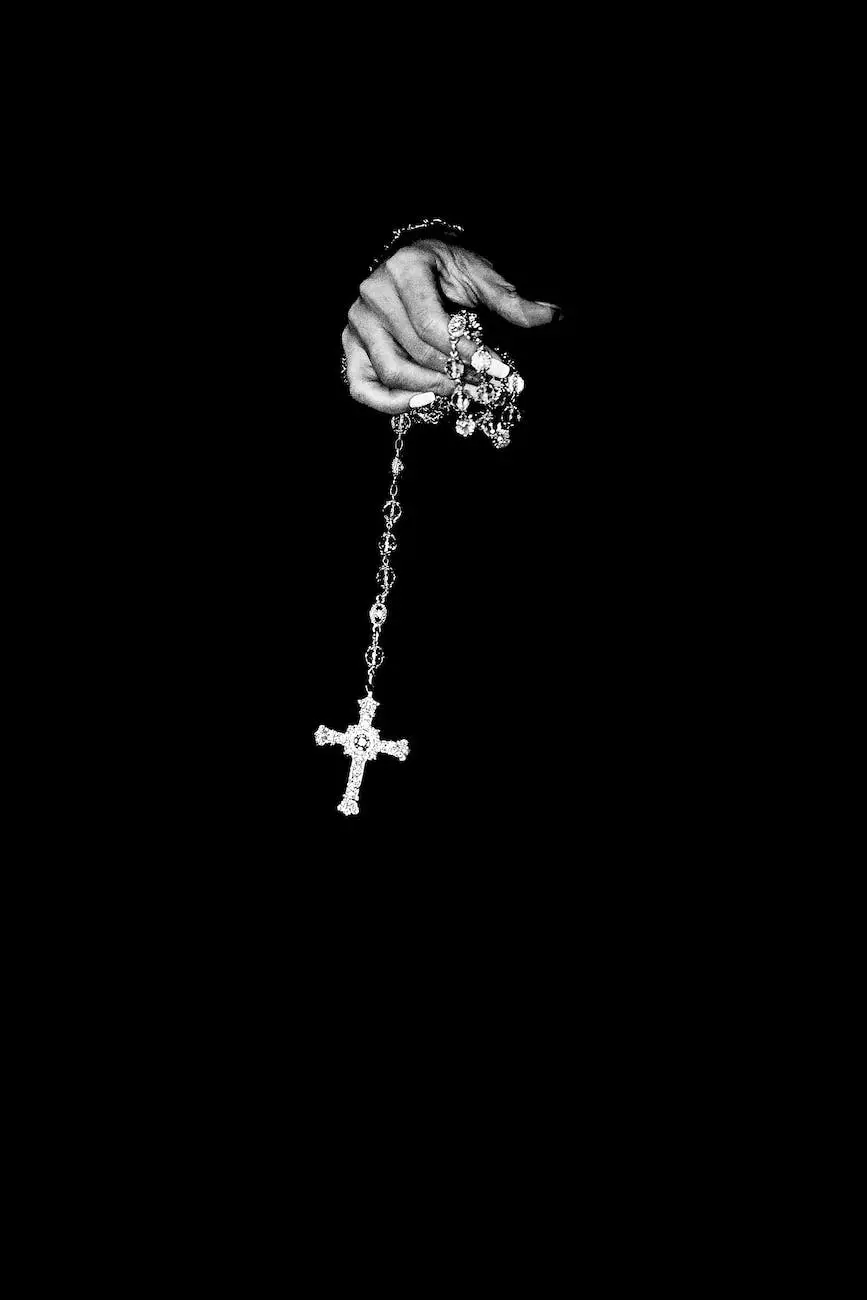 Introduction
Welcome to Evergreen Christian Community, the home of Renton Community Church. If you are looking to deepen your understanding of prayer and its significance in your life, you are in the right place. In this article, we will explore the two essential parts of prayer and how they can transform your spiritual journey.
The Power of Prayer
Prayer is a fundamental aspect of the Christian faith. It is a direct line of communication with God, allowing us to express our thoughts, concerns, and gratitude. Through prayer, we can develop a deeper relationship with our divine Creator.
Part 1: Petitionary Prayer
Petitionary prayer is the type of prayer where we present our requests and needs before God. It is an opportunity to ask for healing, guidance, and provision. At Renton Community Church, we understand the importance of bringing our concerns to God, knowing that He listens and responds to our heartfelt petitions.
In this section, we will delve into the significance of petitionary prayer and how it can impact our daily lives. Through powerful examples and biblical references, you will witness the incredible transformation that can occur when we open our hearts to God's provision and grace.
The Power of Faith in Petitionary Prayer
One crucial element of petitionary prayer is faith. When we approach God with genuine belief and trust in His ability to answer our prayers, we unlock the extraordinary power of faith. At Renton Community Church, we emphasize the importance of cultivating unwavering faith and teach practical ways to strengthen our faith through prayer.
Lessons from Biblical Figures
Throughout the Bible, we encounter numerous accounts of individuals who experienced the transformative power of petitionary prayer. From Abraham's plea for the cities of Sodom and Gomorrah to Hannah's prayer for a child, these stories inspire us to trust in God's faithfulness even in our most challenging circumstances. We will explore these narratives in detail and understand the lessons they hold for our lives today.
Part 2: Contemplative Prayer
Contemplative prayer invites us to enter into a deep state of reflection, silence, and communion with God. It is a time to be still, listen, and allow God's presence to speak to our hearts and minds. This form of prayer helps us develop a more profound sense of spiritual awareness and understanding.
Renton Community Church recognizes the value of incorporating contemplative prayer into our spiritual practices. In this section, we will explore the benefits and techniques associated with contemplative prayer. You will discover how this profound practice can awaken your soul and provide a sense of peace and clarity.
Experiencing God's Presence
Contemplative prayer opens the door to experiencing God's presence in a unique way. As we quiet our minds and focus our hearts, we create space for divine revelation and spiritual communion. At Evergreen Christian Community, we encourage individuals to embrace the transformative power of quietude and offer guidance on cultivating a contemplative prayer practice.
Historical Wisdom and Modern Techniques
Throughout the centuries, spiritual leaders and mystics have developed various techniques to enhance contemplative prayer. From ancient monastic traditions to contemporary mindfulness practices, we will explore the wealth of wisdom available to deepen your contemplative prayer journey. Renton Community Church offers workshops, classes, and resources to help you develop your contemplative prayer practice.
Conclusion
Prayer serves as a powerful tool for spiritual growth and connection with God. At Renton Community Church, we emphasize the importance of both petitionary and contemplative prayer. We believe that by understanding and practicing these two vital aspects of prayer, you can embark on a transformative journey that leads to a closer relationship with God and a more abundant life.
Join us at Evergreen Christian Community and explore the incredible impact of prayer in our Community and Society - Faith and Beliefs. Discover the power of prayer and how it can revolutionize your life. Begin your prayer journey with Renton Community Church today!