Kingdom Kids | Ministries - Renton Community Church
Feb 24, 2019
Ministries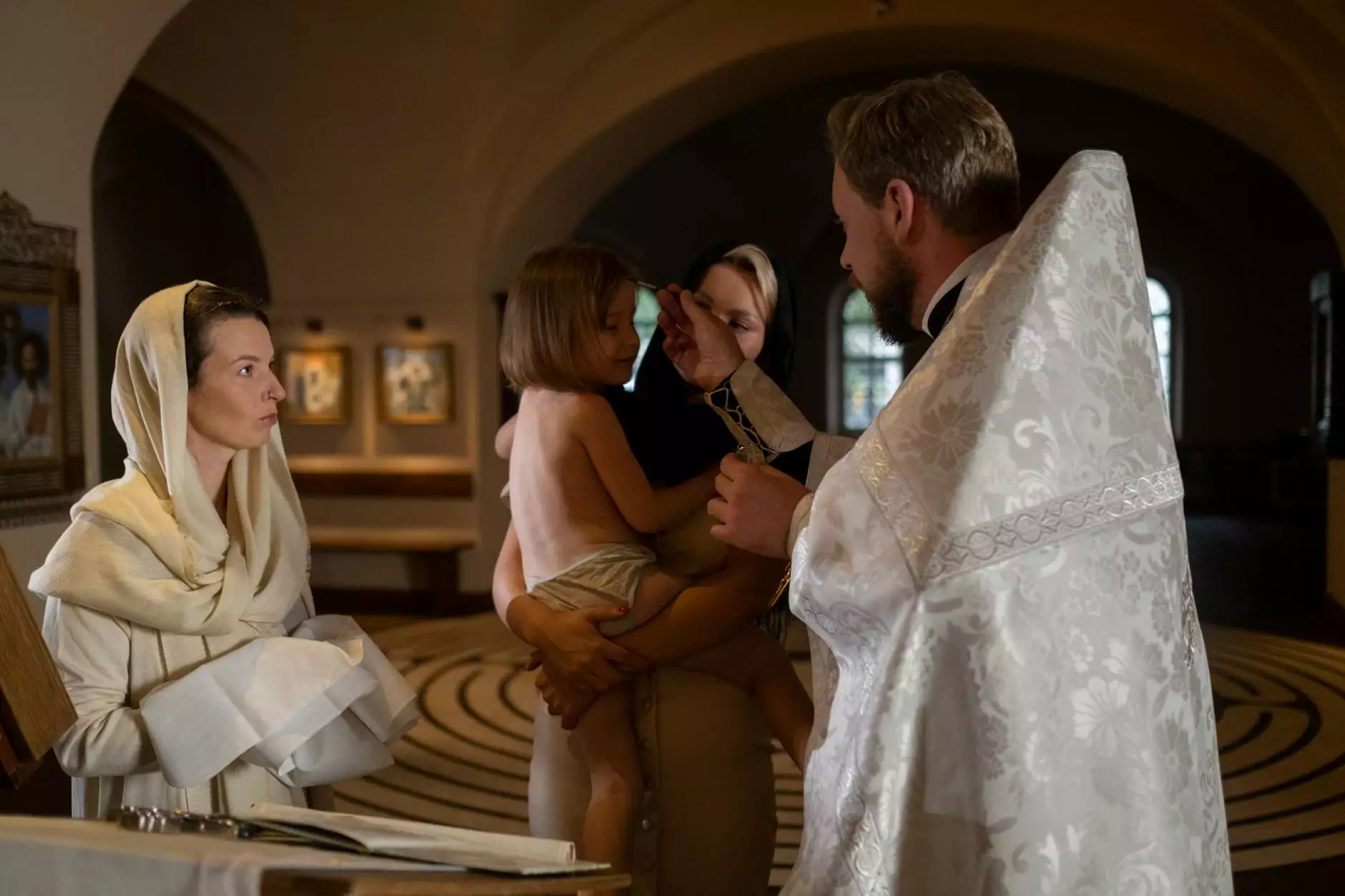 Welcome to Renton Community Church's Kingdom Kids Ministries
At Renton Community Church, we believe in nurturing the spiritual growth of every individual, regardless of age. Our Kingdom Kids Ministries is dedicated to providing a vibrant and welcoming environment for children to learn about their faith, build strong connections with others, and experience the love and grace of God. We strive to create meaningful and engaging programs that foster a strong foundation for their spiritual journey.
The Importance of Kingdom Kids Ministries
As a community-oriented church, we understand the significance of guiding our children towards a life of faith. Kingdom Kids Ministries plays a vital role in empowering young minds and hearts, helping them develop a strong moral compass, fostering positive relationships, and embracing their unique gifts and talents. Through age-appropriate teachings, interactive activities, and building a sense of community, children gain a deeper understanding of their faith and its relevance in their daily lives.
Engaging Programs and Activities
Our Kingdom Kids Ministries offers a wide range of programs and activities designed to cater to different age groups and foster holistic development. From interactive Bible studies to fun-filled events, we ensure a meaningful and enjoyable experience for children of all ages.
1. Sunday School
Our Sunday School provides an excellent platform for children to learn about the Bible and its teachings in a creative and engaging way. Our dedicated and knowledgeable teachers guide them through age-appropriate lessons, helping them discover Biblical truths and how to apply them to their everyday lives. Through interactive stories, crafts, and group activities, children develop a deep love for the Word of God while building strong friendships with their peers.
2. Vacation Bible School
Each summer, we host an exciting Vacation Bible School where children embark on an unforgettable spiritual journey filled with fun, adventure, and valuable life lessons. Through themed activities, uplifting songs, and impactful teachings, children explore their faith in a dynamic and interactive setting. Our VBS encourages teamwork, creativity, and fosters a sense of belonging within the church community.
3. Youth Group
For teenagers, our Youth Group provides a dynamic and safe space for them to connect with like-minded peers and delve deeper into their faith. Through relevant discussions, worship sessions, and community service projects, teenagers have the opportunity to grow spiritually while developing lifelong friendships.
4. Service Opportunities
We believe in instilling a heart of service in our children from an early age. Kingdom Kids Ministries actively encourages children to participate in various service opportunities such as volunteering at local shelters, organizing fundraisers for charitable causes, and participating in community outreach programs. By engaging in acts of kindness and compassion, children learn the importance of making a positive impact on the world around them.
Cultivating a Nurturing Environment
At Renton Community Church, we understand the importance of providing a nurturing environment for our children. Our dedicated volunteers and staff undergo thorough background checks and receive training to ensure the safety and well-being of every child in our care. We also maintain clean and welcoming facilities that create a comfortable and stimulating atmosphere for learning and growth. Parents can have peace of mind knowing their children are in capable and caring hands.
Join Kingdom Kids Ministries Today
Experience the transformative power of Kingdom Kids Ministries at Renton Community Church. Join us as we embark on a journey of faith, learning, and growth. Together, we create a strong foundation for our children, nurturing their spiritual development and building lifelong connections within our loving community.