Our Team - The Alliance
Jun 6, 2023
About Us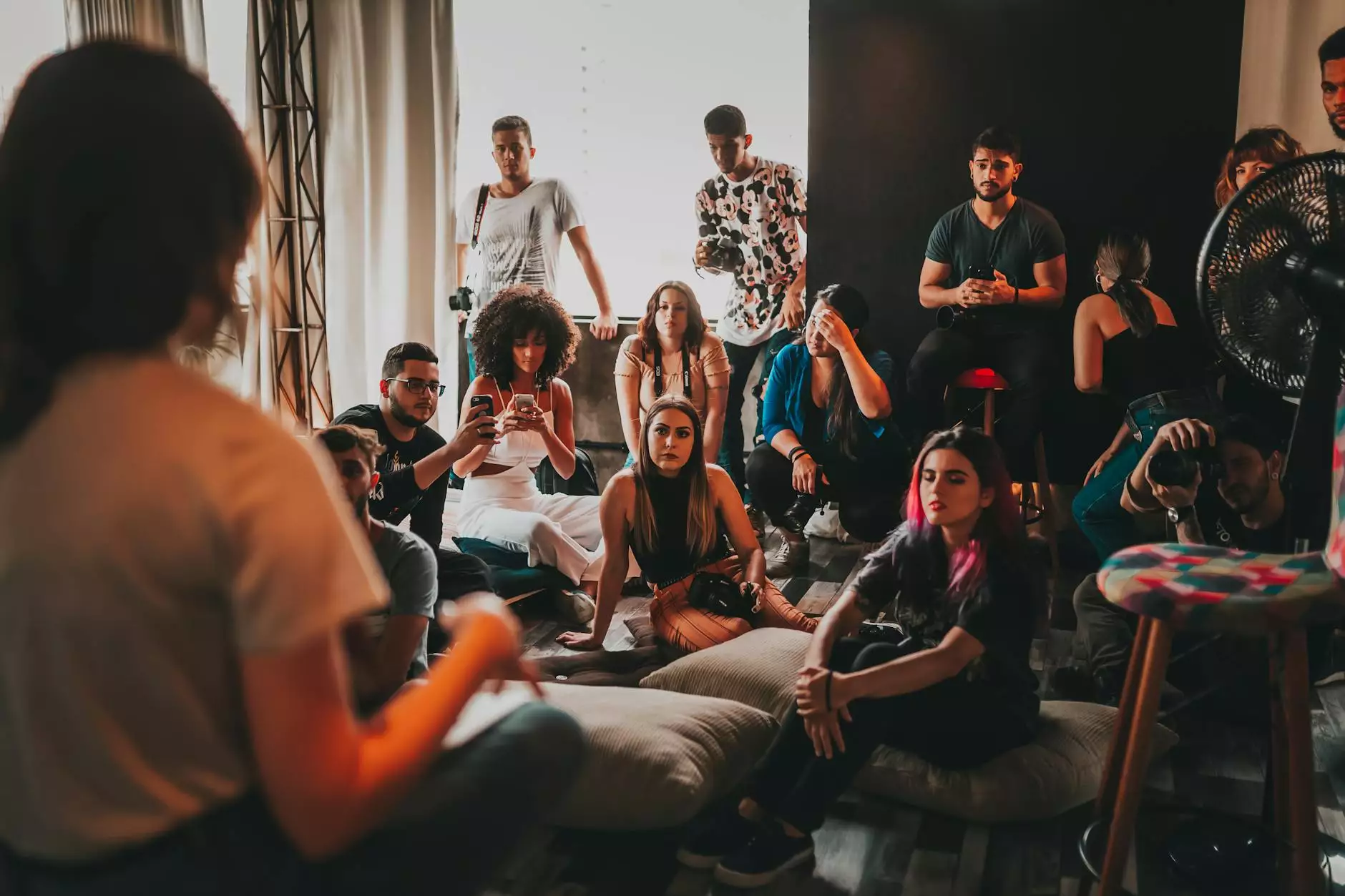 Meet the Team at Renton Community Church
Passionate Individuals Committed to Community and Beliefs
Welcome to Renton Community Church's Our Team page! Here, we are proud to introduce you to the dedicated individuals who make up our incredible team - The Alliance. As a community focused on faith and beliefs, our team members are passionate about serving and nurturing the community. Get to know our team members and discover their unique roles and contributions that help promote our shared values.
Leading by Example
At Renton Community Church, we believe that strong leadership plays a vital role in building a thriving community. Our team consists of experienced individuals who are committed to leading by example. Reverend James Thompson, our esteemed Senior Pastor, brings decades of experience and wisdom to the table. With unwavering dedication and a compassionate heart, Reverend Thompson inspires us all to live out our faith with love and integrity.
Supportive Ministries and Programs
Our team is composed of various ministry leaders who oversee different aspects of our community and society - faith and beliefs. Each ministry contributes to Renton Community Church's mission of fostering a supportive environment for individuals to grow spiritually and find solace in their faith.
Community Engagement and Outreach
Under the leadership of Pastor Sarah Adams, our Community Engagement and Outreach team actively works towards bridging gaps and creating connections within our local community. From organizing charity events to partnering with local organizations, our team's commitment to serving others is unwavering.
Worship and Music Ministry
Music has always been an integral part of worship, and our Worship and Music Ministry led by Worship Pastor Michael Davis ensures that our congregation experiences the power of music in their spiritual journey. Through uplifting songs and heartfelt worship, Pastor Davis and the talented musicians guide us in connecting with our faith on a deeper level.
Youth and Children's Ministry
Nurturing the spiritual growth of our children and youth is a priority for Renton Community Church. Our Youth and Children's Ministry, led by Pastor Emily Johnson, creates a safe and engaging space for young minds to discover, explore, and embrace their faith. From inspiring Bible studies to exciting youth events, Pastor Johnson and her team equip the next generation with a solid foundation.
Building Strong Fellowship and Support
At Renton Community Church, we believe in the power of strong relationships and a supportive community. Our team works tirelessly to create meaningful opportunities for fellowship and support that promote a sense of belonging among our members.
Prayer and Care Ministry
Led by Pastor Mark Wilson, the Prayer and Care Ministry ensures that we provide love, compassion, and support to those in need. From hospital visits to prayer gatherings, Pastor Wilson and the team offer understanding and guidance during challenging times, nurturing our faith through the power of prayer.
Discipleship and Education
Being lifelong learners is a core value at Renton Community Church. Led by Pastor Jennifer Roberts, the Discipleship and Education team offers inspiring teaching, Bible studies, and workshops that enable us to deepen our knowledge of God's word and grow in our faith. Pastor Roberts and her team equip us with valuable tools to navigate life's challenges through the lens of faith.
Get Involved and Join Our Alliance
Our team at Renton Community Church - The Alliance, shares a common goal: to foster a welcoming and nurturing community rooted in faith and beliefs. Whether you're seeking spiritual guidance, a place to worship, or opportunities to serve others, Renton Community Church is here to support you.
Join us on this incredible journey and become a part of our alliance dedicated to spreading love, hope, and faith. Together, we can make a positive impact in our community and create lasting relationships while deepening our spiritual connections.