Our Beliefs | About - Renton Community Church
Jun 30, 2018
Beliefs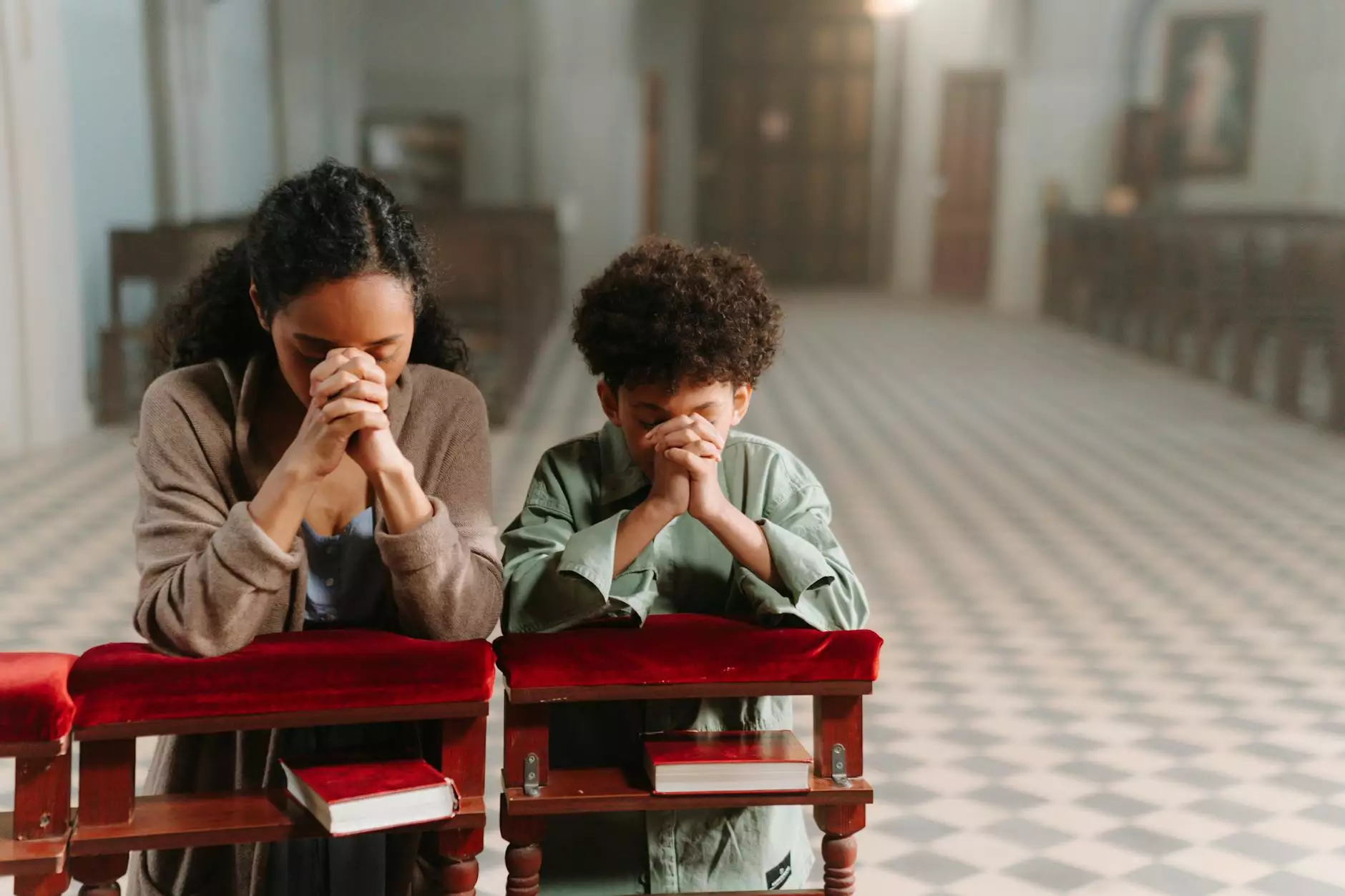 Welcome to Renton Community Church - Our Beliefs
At Renton Community Church, we believe that having a strong foundation in faith is essential to nurturing a vibrant and thriving community. As a leading faith-based organization in the Community and Society - Faith and Beliefs category, we are committed to sharing our core beliefs and values with our congregation and the wider community. Through this page, we aim to provide you with an in-depth understanding of our principles, doctrines, and the teachings that guide our church.
The Foundation of Our Faith
Central to our beliefs is the acknowledgment that Jesus Christ is the Son of God and our Savior. We strive to follow His teachings and live according to the principles and values He has exemplified. Our faith in Christ and the acceptance of His sacrifice for our sins form the bedrock of our belief system.
The Authority of the Bible
As a church, we recognize the Bible as the authoritative Word of God. We believe that it is divinely inspired and serves as our ultimate guide for faith, doctrine, and practice. We are committed to studying and applying the teachings contained in the Bible to our daily lives, recognizing its profound wisdom, comfort, and power to transform.
Salvation and Grace
We firmly believe in the concept of salvation through faith in Jesus Christ. It is through God's grace and forgiveness that we can be reconciled with Him and experience eternal life. Our faith community strives to foster an environment of love, acceptance, and understanding, where individuals can find redemption, purpose, and a renewed sense of joy in their spiritual journey.
The Triune Nature of God
As Christians, we believe in the triune nature of God, which means that we affirm the existence of God the Father, God the Son (Jesus Christ), and God the Holy Spirit. These three persons are distinct but inseparable, together forming the One True God. We embrace the mystery and beauty of this divine relationship, seeking to cultivate a deep and intimate connection with each aspect of God's nature.
The Purpose of the Church
The Renton Community Church is dedicated to fulfilling the Great Commission given by Jesus Christ to His disciples. We strive to be a beacon of light and hope in our community, spreading the message of God's love, compassion, and salvation to all people. Through our various ministries, worship services, and outreach programs, we seek to make a positive impact, both locally and globally.
Christian Living and Ethics
As followers of Christ, we are called to live lives of integrity, humility, and compassion. We believe in the transformative power of the Holy Spirit, who empowers us to demonstrate Christ-like characteristics such as love, forgiveness, and justice. We endeavor to uphold biblical values and moral standards, and to make a difference in our society through acts of kindness, service, and advocacy for the marginalized and vulnerable.
The Future Hope
Our faith affirms the belief in the second coming of Jesus Christ and the ultimate fulfillment of God's kingdom. We eagerly anticipate the day when all things will be made new, and when there will be no more pain, suffering, or injustice. Our hope gives us strength and perseverance during challenging times, and it motivates us to actively engage in the work of building a better world, guided by the principles of the Kingdom of God.
Join Our Faith Community Today
If you resonate with our beliefs and are seeking a faith community that embraces a deep commitment to spiritual growth, genuine fellowship, and impactful service, we invite you to join Renton Community Church. Together, we can experience the transformative power of God's love and make a positive difference in the world.
Contact Us
For more information about our beliefs, ministries, or any other inquiries, please don't hesitate to reach out to us. You can contact our friendly staff members through the contact details provided on our Contact page.