Fellowship Groups at Renton Community Church
Feb 11, 2022
Ministries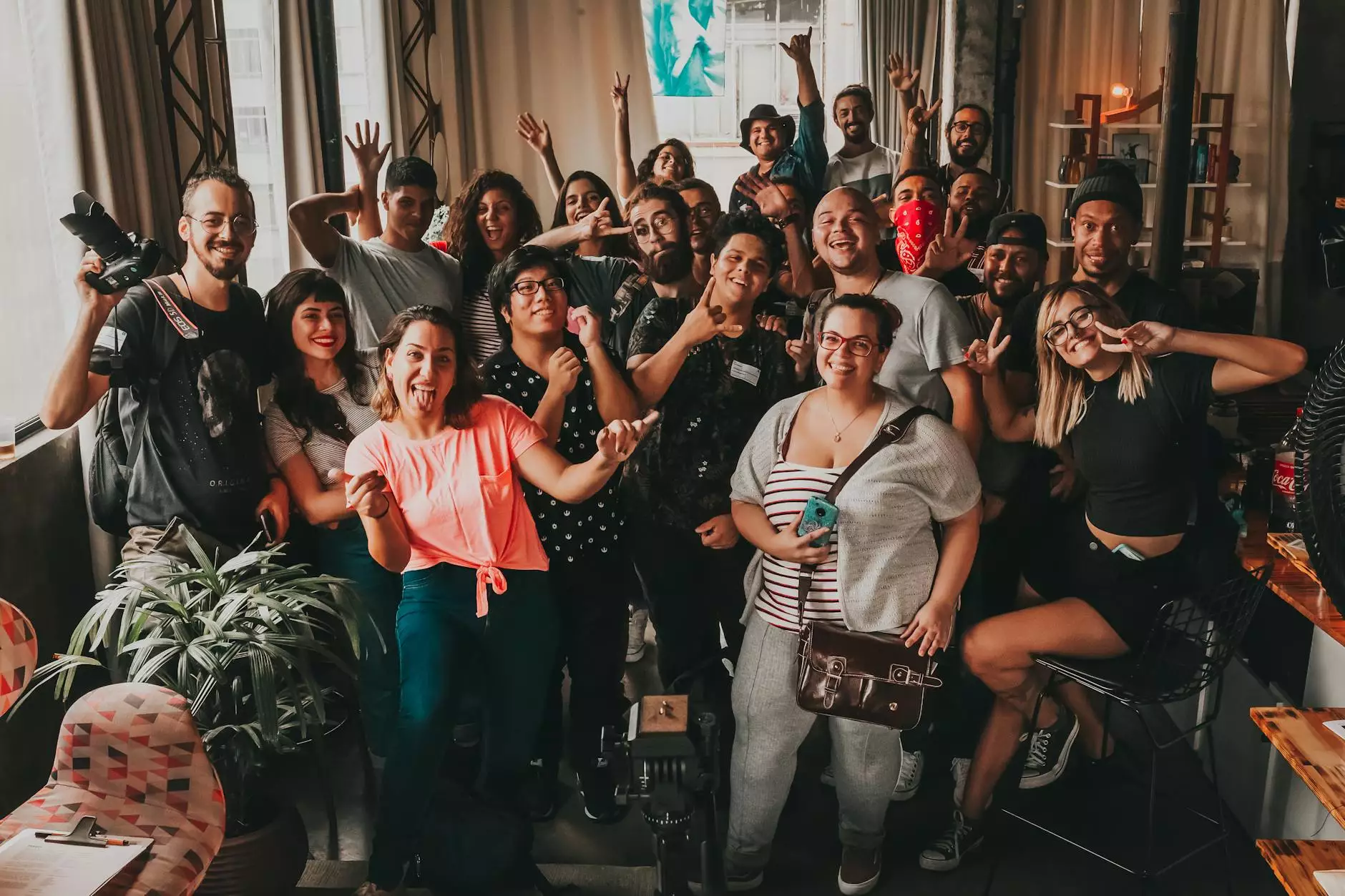 Welcome to Renton Community Church's Fellowship Groups, where individuals from all walks of life come together to share in the joy of faith, forge lasting connections, and foster personal growth. Our diverse and inclusive community offers a range of Fellowship Groups tailored to the unique needs and interests of our members.
Building Authentic Connections
At Renton Community Church, we believe in the power of genuine connections. Our Fellowship Groups provide a welcoming space for individuals to bond, support one another, and embark on a journey of spiritual growth together. Whether you are new to the community or have been involved for years, our groups offer opportunities for everyone to find their place and form meaningful friendships.
Exploring Faith and Beliefs
In our Fellowship Groups, we delve deep into matters of faith, exploring diverse perspectives and engaging in thought-provoking discussions. We provide a safe environment where individuals can freely express their opinions, ask questions, and learn from one another. Our committed leaders facilitate these conversations, ensuring a respectful and inclusive space for all.
Wide Range of Fellowship Groups
Renton Community Church offers an array of Fellowship Groups designed to cater to various interests and stages of life. Whether you are a young adult seeking guidance, a family looking to connect with others, or a senior searching for companionship, we have a group for you.
The Young Seekers
Join our vibrant group of young adults who are seeking to deepen their faith while navigating the challenges of everyday life. Through discussions, Bible studies, and community service, The Young Seekers explore the intersection of faith and contemporary issues, fostering personal growth and lifelong friendships.
Family Circle
The Family Circle Fellowship Group is dedicated to building a network of support among families within our congregation. Through shared experiences, fellowship, and parenting resources, families come together to create lasting bonds and strengthen their faith. Join us for gatherings, outings, and engaging discussions centered around the joys and struggles of raising children in a nurturing Christian environment.
Silver Linings
Our Silver Linings Fellowship Group offers a warm and supportive community for seniors looking to connect and explore the spiritual dimensions of aging. Together, we navigate life's transitions, celebrate milestones, and engage in activities that promote lifelong learning and well-being. Join us for enlightening discussions, outings, and intergenerational events that bring joy and purpose to our lives.
Join a Fellowship Group Today
No matter where you are in your faith journey, Renton Community Church invites you to join one of our vibrant Fellowship Groups. Experience the richness of a diverse and welcoming community of believers who are ready to embrace you. Connect, grow, and build lasting friendships as we share in the transformative power of faith and love.
For more information and to find the perfect Fellowship Group for you, please visit our Fellowship Groups page on the Renton Community Church website. We look forward to welcoming you to our community!