Being Catholic Today - St Jude Redmond
Dec 15, 2021
Beliefs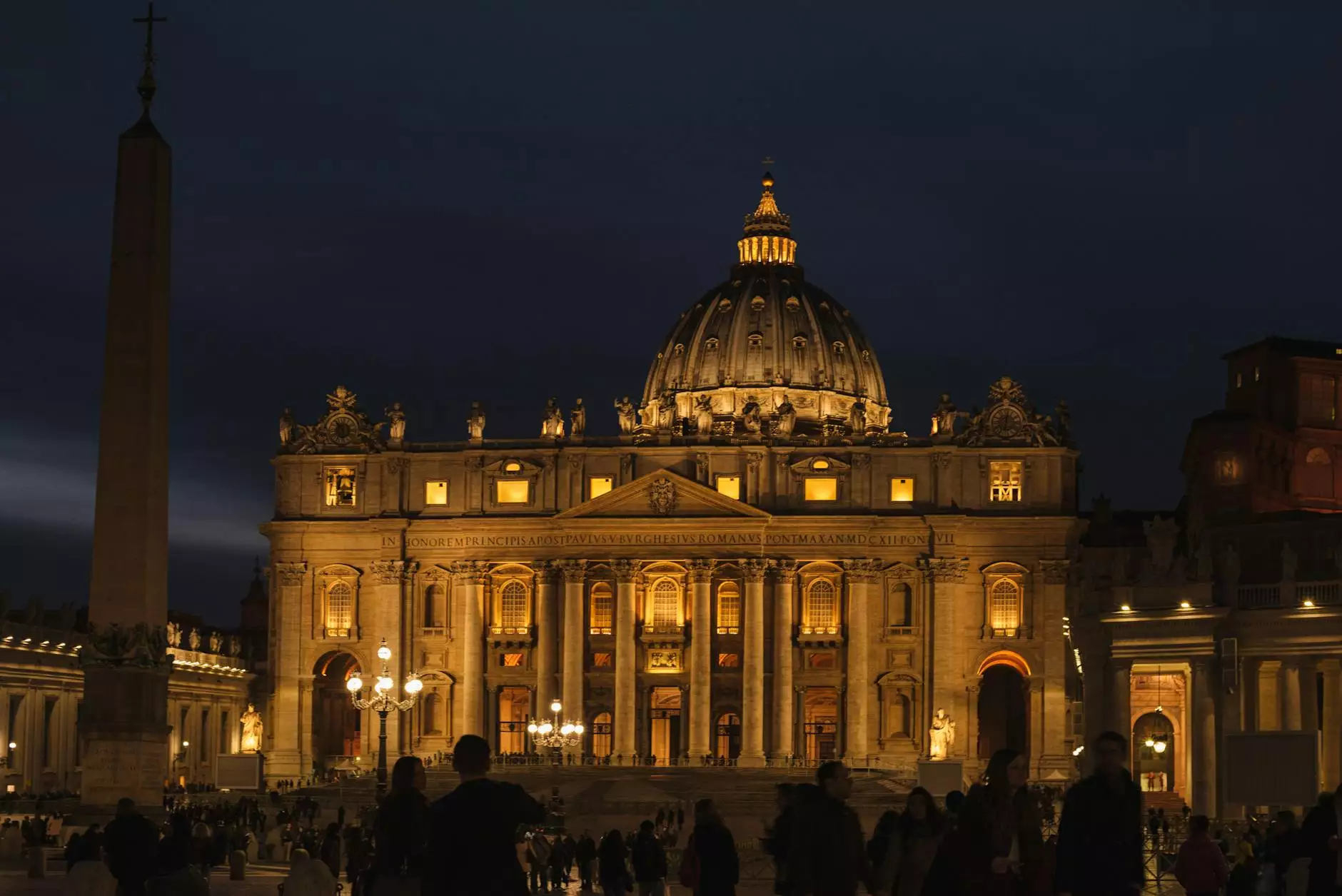 Welcome to St Jude Redmond, a Vibrant Catholic Community
Renton Community Church invites you to explore the profound essence of Catholicism and embrace what it truly means to be Catholic in today's world. At St Jude Redmond, we are committed to fostering a welcoming environment where individuals can deepen their connection with God and grow in their faith. Our vibrant faith community offers rich spiritual experiences and a variety of opportunities for personal and communal growth.
Embracing Tradition and Embodying Faith
As a Catholic community following the teachings of Jesus Christ, we hold steadfast in our dedication to embracing tradition while embracing the evolving needs of today's society. St Jude Redmond provides a space where believers can find solace, guidance, and support. Our church strives to provide a nurturing environment that unites individuals in their shared journey toward a meaningful and purposeful life.
Guiding Individuals in their Faith Journey
At St Jude Redmond, we understand that each individual's faith journey is unique. Our church offers a range of programs, events, and ministries catered to different age groups and interests. From prayer groups and Bible studies to youth programs and community outreach initiatives, we aim to provide meaningful experiences that nurture the faith of individuals and promote a sense of belonging.
Rich Spiritual Experiences
The heart of Catholicism lies in encountering God through rich and transformative spiritual experiences. St Jude Redmond offers a variety of sacraments and devotional practices to deepen the spiritual lives of our community members. Whether you are seeking solace in confession, peace in adoration, or unity in communal worship, our church provides a sacred space to explore and enrich your spiritual connection with God.
Community Involvement and Outreach
Renton Community Church believes in living out our faith through service and outreach. We actively engage in initiatives that address social issues and promote justice and equality. From volunteering at local shelters and food banks to advocating for the marginalized, our community strives to make a positive impact on the world around us. Join us in embodying the compassion and love that lie at the core of Catholicism.
Join the St Jude Redmond Community
If you are seeking a vibrant Catholic community that encourages personal and spiritual growth, we invite you to join St Jude Redmond. Our doors are open to all who seek a deeper connection with God and a supportive faith community. Experience the richness of Catholic traditions, engage in meaningful worship, and cultivate meaningful relationships with fellow believers. Together, let us embark on a transformative spiritual journey.
Contact Us
For more information about St Jude Redmond and our vibrant faith community, please feel free to contact us. We are happy to answer any questions you may have or provide additional details about our various programs and initiatives. Connect with Renton Community Church and discover the joys of being Catholic today!