Welcome to Renton Community Church's What's Your Next? | Groups
Sep 22, 2017
Events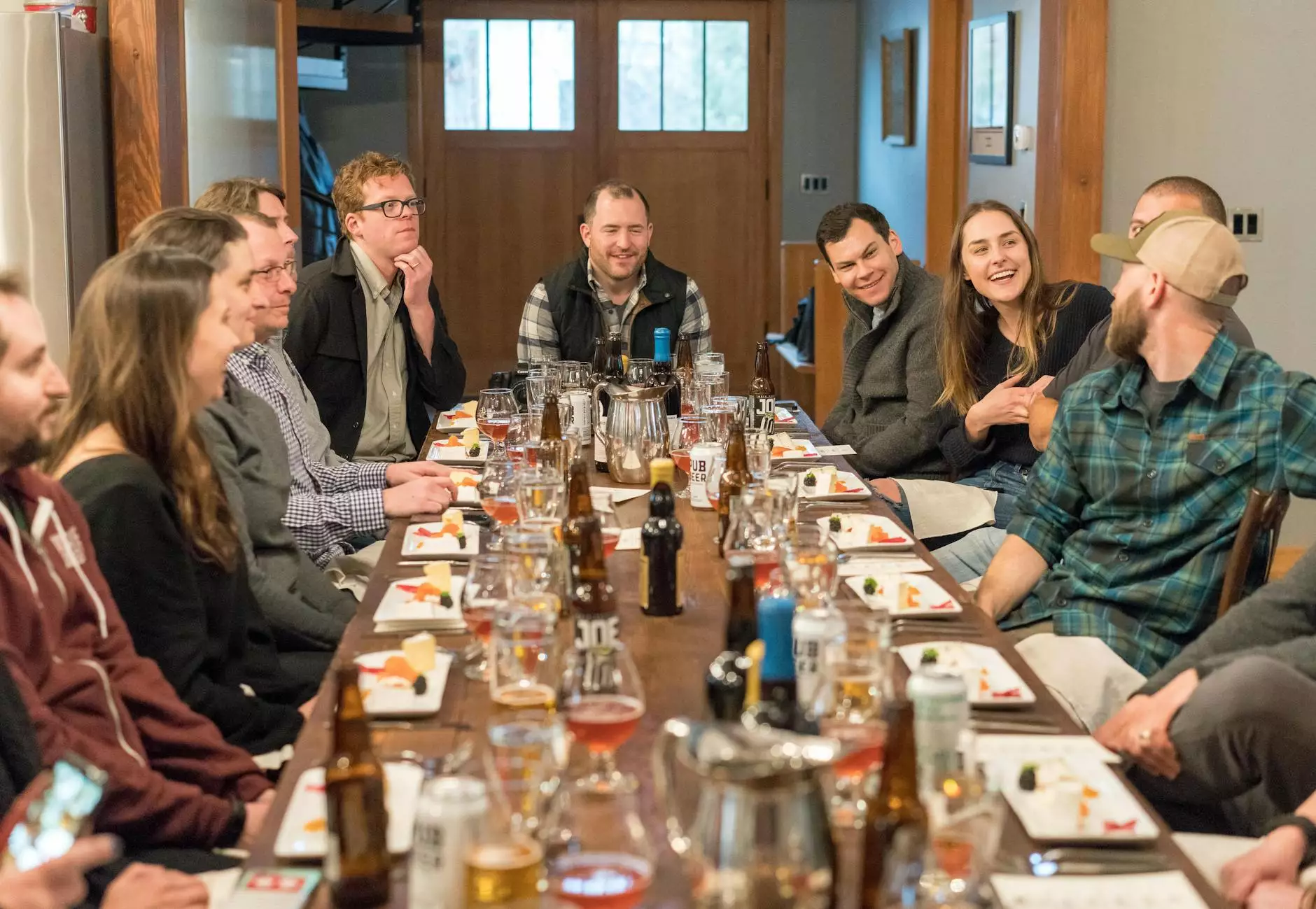 Explore and Connect with Our Thriving Community
Renton Community Church is thrilled to present to you our new and exciting platform called "What's Your Next? Groups." As a prominent part of the faith and beliefs community in Renton, we have always prioritized cultivating a warm and inclusive environment for our members. Through the What's Your Next? Groups, we strive to foster deeper connections and meaningful relationships within our congregation and beyond.
Join a Group That Fits Your Journey
Within the Renton Community Church's What's Your Next? Groups, we offer a wide range of faith-based groups geared towards individuals at different stages of their spiritual journey. Whether you are just starting to explore Christianity or are a lifelong believer seeking a closer connection with fellow believers, we have the perfect group for you.
1. Bible Study Group
Delve into the depths of scripture with our Bible Study Group. Led by knowledgeable and passionate individuals, this group provides a platform for in-depth discussions, exploration of biblical teachings, and opportunities for personal growth. Engage with fellow members who are equally enthusiastic about seeking a deeper understanding of God's Word.
2. Prayer Circle
In our Prayer Circle, find solace and strength through the power of collective prayer. Experience the transformative effects of communal prayer as we come together to lift our collective petitions, offer support to those in need, and celebrate the blessings in our lives. Share your joys and concerns in a safe and caring space.
3. Young Adults Fellowship
If you are a young adult seeking connection and spiritual growth, our Young Adults Fellowship is tailored to meet your needs. Engage in meaningful conversations about faith, relationships, and purpose. Build friendships with like-minded individuals who are in a similar stage of life and explore how your faith intersects with the challenges and opportunities of young adulthood.
Benefits of Joining What's Your Next? Groups
The Renton Community Church's What's Your Next? Groups offer an array of benefits that extend beyond spiritual growth:
Connectedness: Build lasting friendships and find support from a community that shares your beliefs and values.
Accountability: Participate in a group that encourages and uplifts you on your spiritual journey.
Learning Opportunities: Gain valuable insights through shared experiences and discussions.
Personal Growth: Develop a deeper understanding of your faith and its impact on various aspects of your life.
Service Opportunities: Engage in outreach programs and take part in making a positive difference in our local and global communities.
How to Get Started
Getting involved in Renton Community Church's What's Your Next? Groups is simple:
Visit our website at http://rentonchurch.org/whatsyournext
Explore the available groups and their descriptions to identify the ones that resonate with you.
Register your interest in any of the groups by completing a quick form.
Attend the scheduled meetings and experience the joy of connecting with fellow members.
Join Our Evergreen Christian Community Today
Experience the warmth and sense of belonging within Renton Community Church's Evergreen Christian Community. Discover your next steps and grow in your faith by joining one of our incredible What's Your Next? Groups. We look forward to welcoming you with open arms.
Disclaimer: Renton Community Church values your safety and wellbeing. All What's Your Next? Groups are conducted in accordance with the relevant guidelines and protocols to ensure a safe environment for everyone.