Day 21: All Of Our Sins Can Be Forgiven
Jul 13, 2021
Blog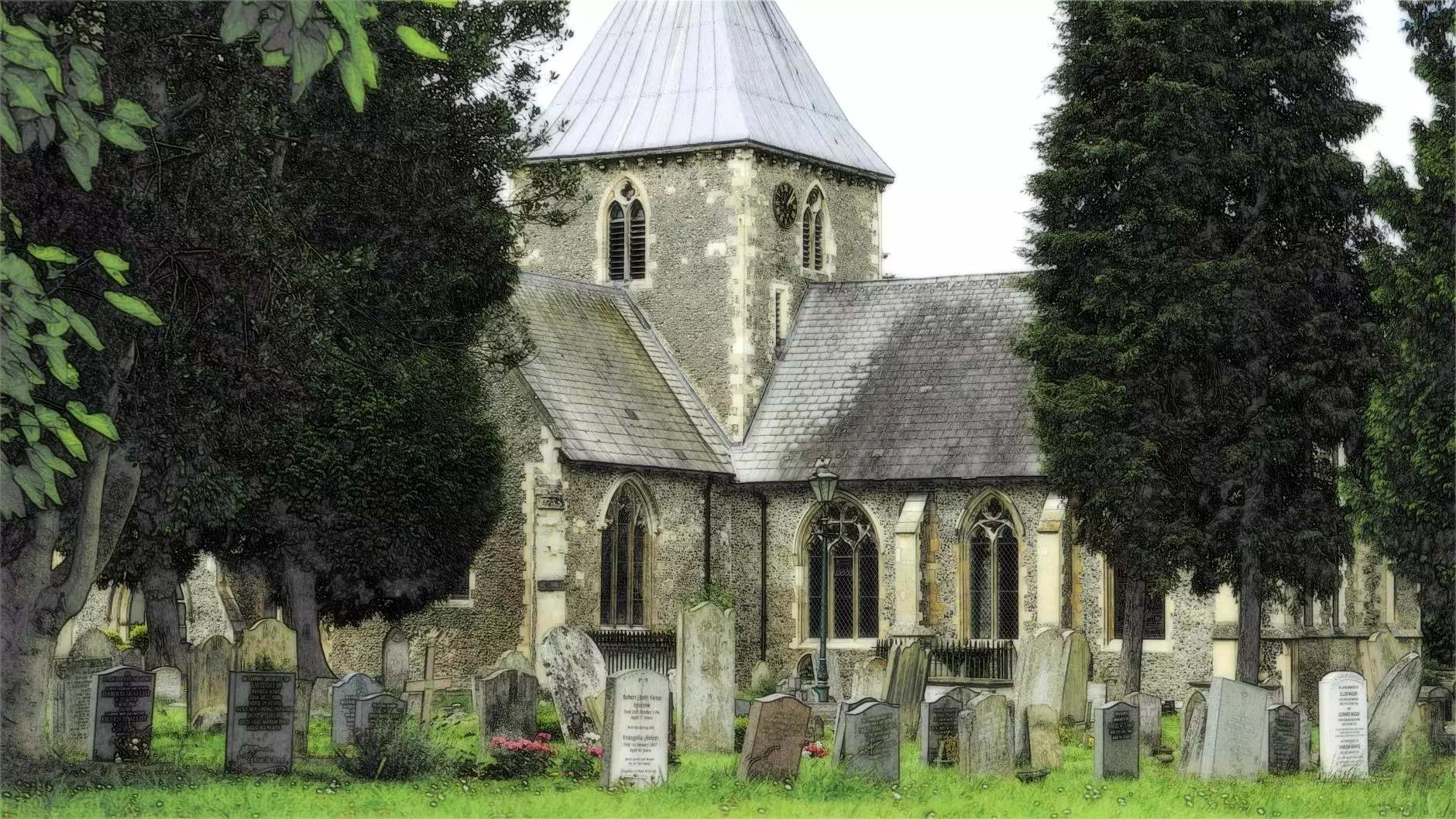 Welcome to Renton Community Church! In our pursuit of faith and beliefs, we delve into the powerful concept of forgiveness. At Renton Community Church, we firmly believe that all of our sins can be forgiven, providing an opportunity for spiritual growth and transformation. Join us on this enlightening journey as we explore the depths of forgiveness and its significance in our lives.
The Power of Forgiveness
Forgiveness is a fundamental concept in many faiths and holds immense power in promoting healing, reconciliation, and personal growth. It is a process of letting go of resentment, anger, and the desire for revenge towards those who have wronged us. Through forgiveness, we not only free ourselves from the burden of negative emotions but also open up the possibility of restoring broken relationships and fostering a more compassionate and peaceful existence.
Understanding Sin
Before we delve into the forgiveness of sins, let's gain a deeper understanding of sin itself. Sin is an act of transgression against moral or divine law, resulting in separation from God and diminishing our spiritual well-being. It can manifest in various forms, such as lying, cheating, greed, envy, or even thoughts of hatred or malice towards others. Acknowledging our own sins and seeking forgiveness is a crucial step towards spiritual growth and living a righteous life.
Forgiveness in Faith
In the teachings of various faith traditions, forgiveness is emphasized as a way to reconnect with the divine and restore our spiritual harmony. Whether it be through prayer, repentance, or acts of kindness, seeking forgiveness allows us to repair our relationship with God and seek His mercy. It also serves as a reminder of our imperfections and the need for humility and compassion towards others.
The Role of Jesus
Within the Christian faith, the role of Jesus Christ is pivotal in offering redemption and the forgiveness of sins. Jesus demonstrated the ultimate act of love and forgiveness through His sacrificial death on the cross. His teachings emphasize the importance of forgiving others as we ourselves have been forgiven by God. By accepting Jesus as our savior and following His teachings, we can experience the transformative power of His forgiveness and be free from the guilt and burdens of our sins.
Steps to Seek Forgiveness
Reflect: Take time to reflect on your actions and acknowledge the sins you have committed. This self-awareness is the first step towards seeking forgiveness.
Repentance: Express genuine remorse for your sins and seek repentance. Approach God with a contrite heart, confess your sins, and ask for forgiveness.
Amends: Seek to make amends for the wrongs you have done. Where possible and appropriate, apologize to those you have harmed and strive to rectify any damages caused.
Gratitude and Growth: Embrace gratitude for the forgiveness bestowed upon you and use it as an opportunity for personal growth. Allow forgiveness to guide you towards a more virtuous and compassionate life.
Embracing Forgiveness
Forgiveness is a transformative and empowering journey that allows us to break free from the chains of our past mistakes. By embracing forgiveness, we create space for healing, love, and growth, not only within ourselves but also within our relationships and communities. At Renton Community Church, we invite you to join us in exploring the power of forgiveness and seeking the path to a more fulfilling and spiritually enriching life.
Join Us at Renton Community Church
If you are seeking a supportive community rooted in faith and beliefs, Renton Community Church welcomes you with open arms. We offer a range of programs and services that provide opportunities for spiritual growth, fellowship, and deepening your understanding of forgiveness and other profound aspects of our faith. Join us on this incredible journey towards forgiveness and experience the transformative power it holds in your life.
Renton Community Church - where forgiveness and faith intersect, and all of our sins can be forgiven.