Progressive Christianity at Renton Community Church
Dec 17, 2019
Beliefs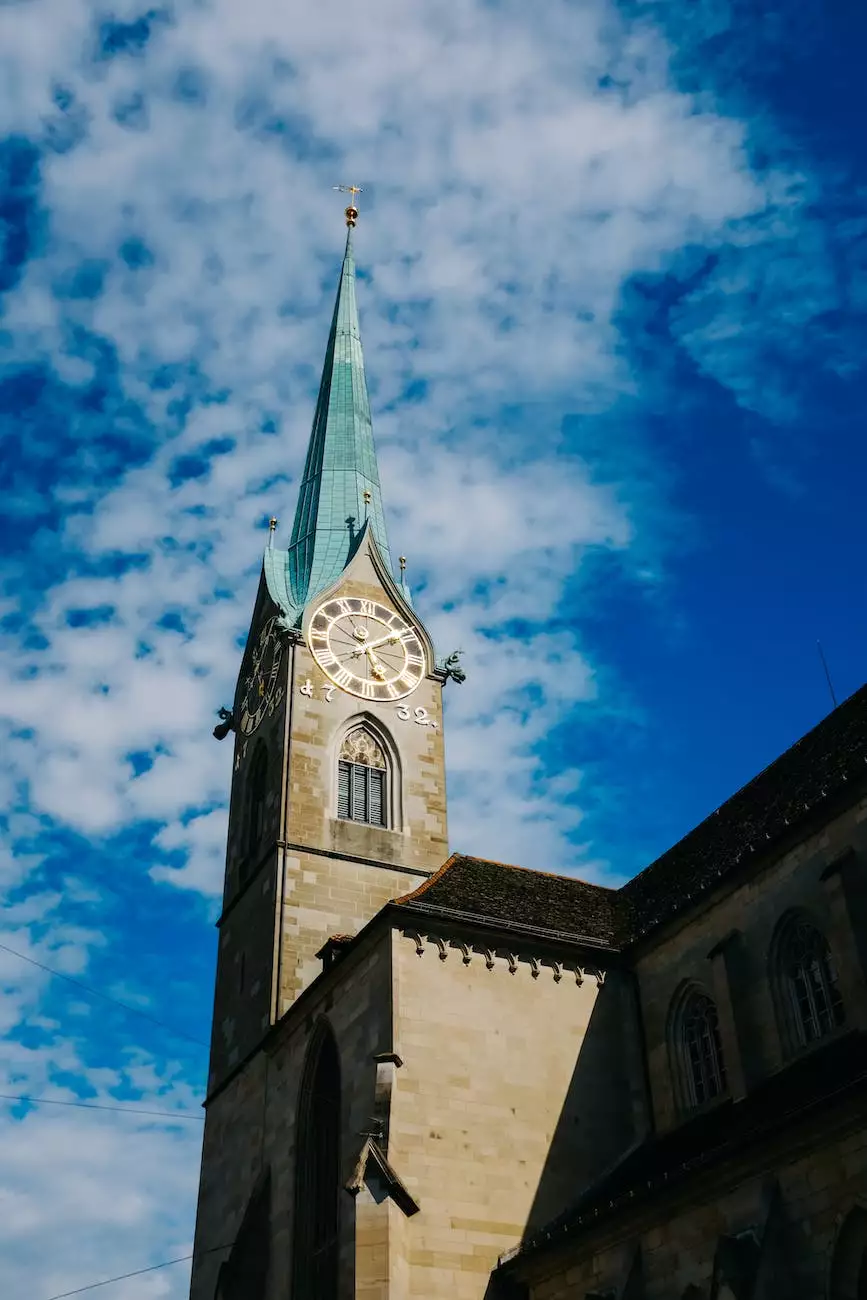 Welcome to Renton Community Church, a place where Progressive Christianity thrives. Our inclusive community is dedicated to promoting thoughtful discussions, social justice, and spiritual growth.
A New Perspective on Christianity
At Renton Community Church, we embrace Progressive Christianity – a modern and inclusive interpretation of traditional Christian beliefs. Progressive Christianity seeks to address the evolving needs and questions of our time, offering a more open-minded and compassionate approach.
Thoughtful Discussions and Exploration
Our community provides a safe and welcoming space for individuals seeking to engage in thoughtful discussions and explore their faith. We encourage open dialogue where diverse perspectives are respected and valued.
Through our weekly sermons, study groups, and workshops, we dive into topics such as the historical context of biblical texts, social justice issues, environmental stewardship, and personal spiritual growth. We believe that through deepening our understanding, we can strengthen our relationship with God and one another.
Promoting Social Justice
At Renton Community Church, we are committed to social justice and making a positive impact in our world. Inspired by the teachings of Jesus, we actively engage in various community projects and initiatives.
From partnering with local organizations to address homelessness and poverty to advocating for equality and inclusivity, we strive to create a more compassionate and just society. Our community members are actively involved in volunteer work, education, and fundraising efforts that benefit those in need.
Spiritual Growth and Nurturing
We understand that spiritual growth is a personal journey, and we aim to provide the resources and support needed for individuals to flourish. Through meditation sessions, prayer circles, and spiritual retreats, we create opportunities for self-reflection and deep connection with the divine.
Our pastors and spiritual leaders are dedicated to guiding and nurturing each individual's unique path, honoring diverse spiritual practices and beliefs. We emphasize the importance of self-care, self-discovery, and finding inner peace.
Join Our Inclusive Community
Whether you are questioning your faith, seeking a more inclusive spiritual community, or simply looking to connect with like-minded individuals, Renton Community Church welcomes you with open arms.
As part of our commitment to inclusivity, we embrace people of all backgrounds, races, ethnicities, sexual orientations, gender identities, and abilities. We value diversity as a strength and believe that everyone has a unique story and perspective to share.
We Invite You to:
Attend our Sunday services and engage in uplifting worship
Participate in our community events and social gatherings
Join our study groups and contribute to thought-provoking discussions
Get involved in our social justice initiatives and make a difference
Explore your spiritual journey and find support within our caring community
Together, we can create a more inclusive and compassionate world, guided by the principles of Progressive Christianity.
Contact Us
If you have any questions or would like to learn more about Renton Community Church and our Progressive Christianity approach, feel free to reach out to us:
Phone: 123-456-7890
Email: [email protected]
We look forward to welcoming you to our community and embarking on a journey of spiritual growth and social transformation together.