Jesus and the Referee - Evergreen Christian Community
Oct 2, 2018
Blog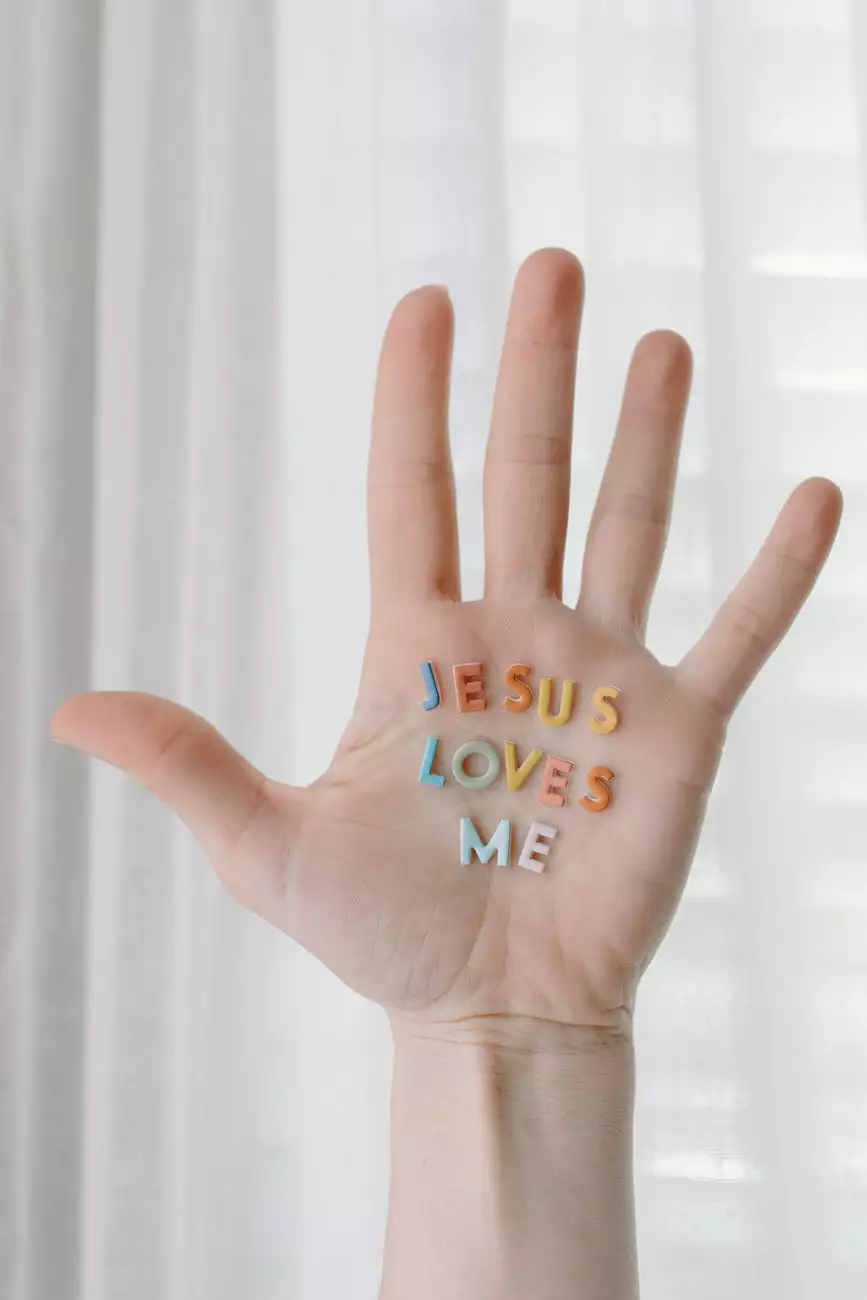 Introduction
Welcome to Renton Community Church's Pastor's Blog! In this post, we explore the intersection of faith and beliefs with the analogy of "Jesus and the Referee." Prepare yourself for a thought-provoking discussion that explores how Jesus can guide us in navigating life's challenges.
Understanding the Role of a Referee
In any competitive game, the referee plays a vital role in ensuring fair play, making objective decisions, and maintaining order. Similarly, Jesus serves as our ultimate referee in life. He provides guidance, discernment, and judgment through his teachings and example.
Jesus as the Ultimate Guide
Jesus, as the son of God, embodies wisdom, compassion, and truth. He is the ultimate guide who illuminates our path and shows us how to live a fulfilling and purposeful life. By following his teachings, we can navigate the complexities of our modern world and find solace in our faith.
Embracing Jesus' Teachings
Jesus' teachings emphasize love, forgiveness, and humility. By embracing these principles, we can cultivate harmonious relationships, spread positivity, and make a positive impact within our community. It is through his example that we learn to extend a helping hand to those in need, serve others selflessly, and contribute to the greater good.
Finding Guidance in Challenging Times
Life is full of challenges, and at times, we may feel lost or uncertain about the choices we need to make. However, just as a referee guides players through a game, Jesus provides us with guidance and direction. Through prayer, meditation, and deepening our understanding of his teachings, we can seek his wisdom to make decisions that align with our values and beliefs.
The Power of Faith
Having faith in Jesus as our referee instills in us a sense of hope, courage, and perseverance. It enables us to overcome obstacles, weather storms, and find strength in times of adversity. By trusting in his divine plan, we can experience peace of mind and navigate life's trials with unwavering belief in his ultimate fairness and justice.
Applying Jesus' Teachings in Everyday Life
The teachings of Jesus hold relevance beyond the confines of religious rituals and gatherings. They can be applied in our day-to-day lives, shaping our attitudes, actions, and relationships. Whether it's treating others with kindness, practicing forgiveness, or seeking justice for the marginalized, Jesus' teachings provide a blueprint for living a purpose-driven life.
Conclusion
Jesus and the Referee analogy serves as a reminder that faith and beliefs play a pivotal role in our lives. By embracing his teachings, we can align our actions with our values and find guidance, strength, and purpose. Renton Community Church invites you to explore further and discover the transformative power of Jesus' guidance as you journey on the path of faith.
Contact Renton Community Church
If you are seeking a community that embraces the teachings of Jesus and welcomes all individuals with open arms, we invite you to join us at Renton Community Church. Visit our website to learn more about our services, events, and initiatives. We look forward to connecting with you!