LGBTQIA+ Welcoming and Affirming - Renton Community Church
Dec 13, 2017
Beliefs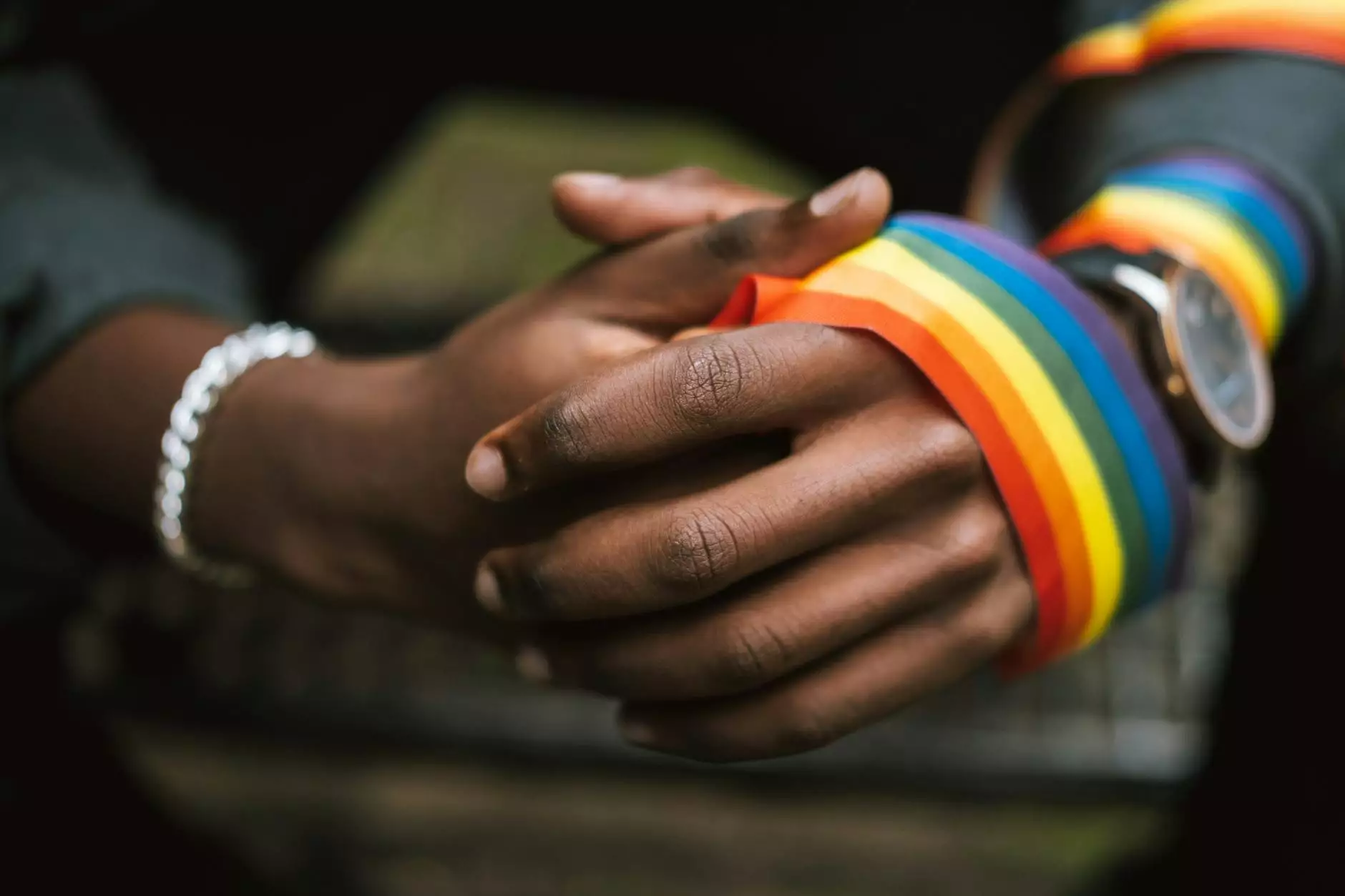 About Renton Community Church
Renton Community Church, categorized under Community and Society - Faith and Beliefs, is a vibrant and inclusive community of believers that embraces and supports LGBTQIA+ individuals. We firmly believe in the power of love, acceptance, and inclusivity, making our church a safe and welcoming space for people of all sexual orientations and gender identities.
Our Commitment to LGBTQIA+ Inclusivity
At Renton Community Church, we are committed to creating an inclusive environment where everyone is valued and affirmed for who they are. We recognize that LGBTQIA+ individuals have historically been marginalized and subjected to discrimination within faith communities. As a result, we actively work to dismantle harmful beliefs and promote acceptance, understanding, and celebration of diverse identities.
Values
We adhere to a set of core values that guide our community:
Inclusivity: We believe in creating a space that welcomes and respects everyone, regardless of their sexual orientation or gender identity.
Love: Love is at the heart of everything we do. We strive to foster a community where love is unconditional and knows no boundaries.
Acceptance: We embrace and affirm people for who they are, embracing diversity and cultivating an environment that allows individuals to be their authentic selves.
Equality: We advocate for equal rights and opportunities for all, recognizing the inherent worth and dignity of every individual.
Education: We commit to continuously learning and educating ourselves about issues affecting the LGBTQIA+ community in order to offer informed support.
Advocacy: We actively support LGBTQIA+ rights and work towards a more just and equitable society. We believe in challenging injustice wherever it exists.
Programs and Initiatives
Our church offers a range of programs and initiatives that promote inclusivity and support for LGBTQIA+ individuals:
LGBTQIA+ Support Groups
We provide safe spaces for LGBTQIA+ individuals and their allies to come together, share experiences, find support, and build connections. These support groups foster a sense of belonging and understanding within the community.
Education and Awareness
We organize educational events, workshops, and guest speaker sessions to increase awareness and understanding of LGBTQIA+ issues. These initiatives aim to challenge stereotypes, reduce stigma, and promote empathy.
Social Justice Advocacy
Our church actively participates in social justice advocacy for LGBTQIA+ rights and equitable treatment. We collaborate with local organizations, participate in pride parades, and work towards creating a more inclusive society.
Welcoming LGBTQIA+ Individuals
At Renton Community Church, we extend a warm welcome to LGBTQIA+ individuals who are seeking a faith community that embraces and supports their journey. Our congregation stands firmly by the belief that sexual orientation and gender identity should never be barriers to experiencing the love and grace of God.
We want LGBTQIA+ individuals to know that they are cherished and respected within our community. They are encouraged to participate fully in all aspects of church life, including worship, leadership, and service opportunities. Our aim is to ensure that LGBTQIA+ individuals can thrive, grow in faith, and find belonging within our congregation.
Contact Us
If you have any questions about our LGBTQIA+ inclusive initiatives, programs, or how you can get involved, please don't hesitate to reach out to us. You can contact our office or visit our website for more information.
Join us at Renton Community Church, where love knows no boundaries, and everyone is welcomed and celebrated.