CONFIRMATION - St Jude Redmond - Renton Community Church
Aug 5, 2021
Events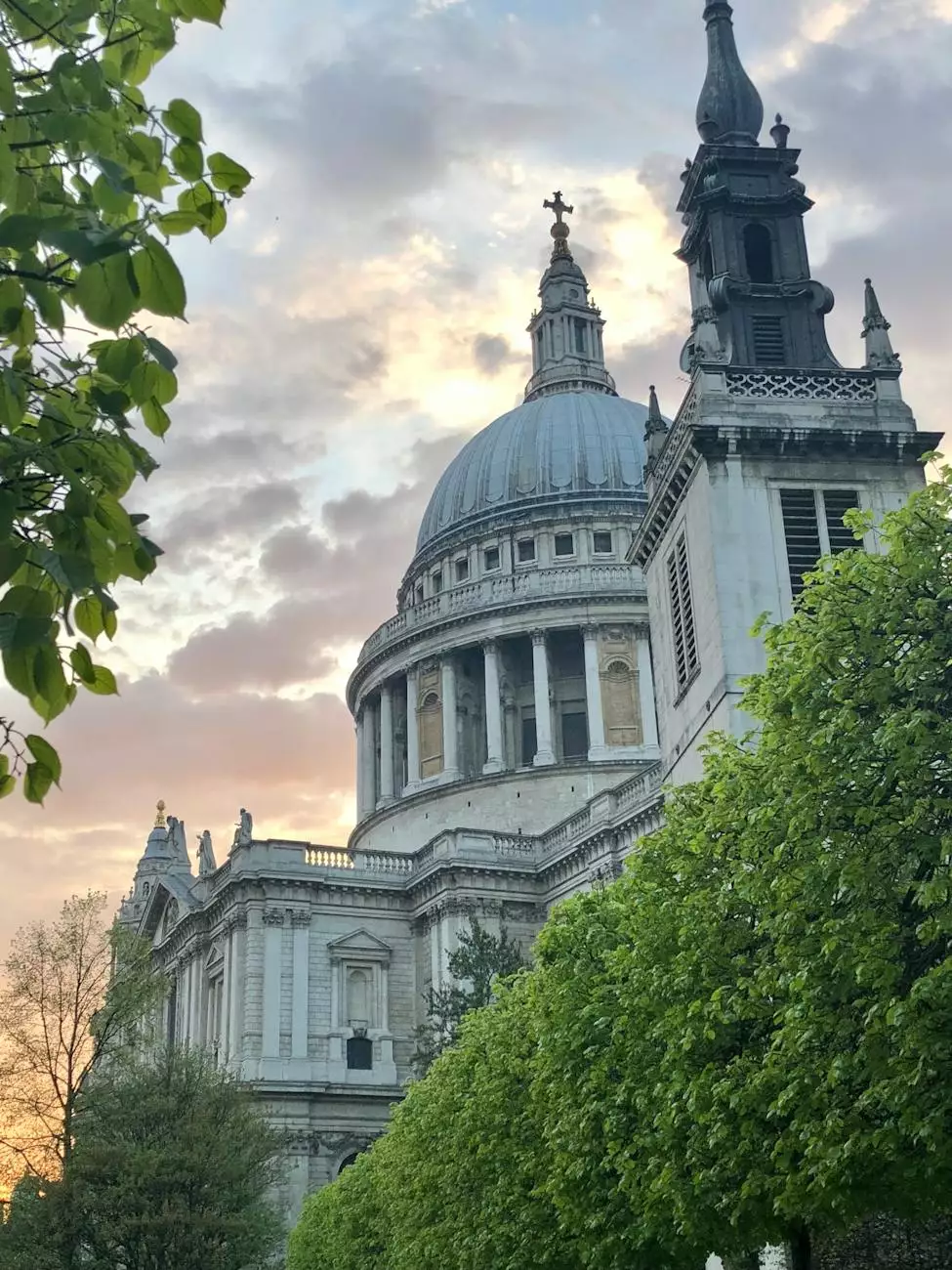 About Confirmation
Confirmation is a sacred sacrament that strengthens one's faith and deepens their relationship with God and the community. At Renton Community Church, we offer the Confirmation program to help young individuals embrace their faith and make a commitment to the Christian community.
Join Our Faith-Filled Community
Renton Community Church welcomes you to become a part of our faith-filled community. Through the Confirmation process, individuals are encouraged to explore their beliefs, engage in meaningful discussions, and grow in their understanding of Christianity.
Why Choose St Jude Redmond
St Jude Redmond, the patron saint of lost causes, provides a guiding light for those seeking confirmation. Our program offers a comprehensive journey of faith, education, and reflection, allowing individuals to discover their purpose while gaining a solid foundation in Christian teachings.
Confirmation Classes
Our Confirmation classes provide a nurturing environment for young individuals to learn and grow. Led by experienced mentors and clergy members, the classes cover a wide range of topics, including the sacraments, Christian values, and the importance of community.
Requirements
To be eligible for Confirmation at Renton Community Church, individuals are required to meet certain criteria. These requirements ensure that candidates possess a genuine willingness to deepen their faith and actively participate in the community.
Age requirement: Typically, individuals in their early teens are eligible for Confirmation. However, exceptions may be made on a case-by-case basis.
Participation in pre-Confirmation classes: Candidates are expected to attend preparatory classes to learn about the sacraments and the teachings of the church.
Commitment to community service: We believe in the importance of giving back, and candidates are encouraged to engage in community service as a part of their Confirmation journey.
Evidence of faith: Candidates should demonstrate a sincere desire to grow spiritually and actively participate in the church community.
Registration
If you are interested in joining our Confirmation program at St Jude Redmond, please fill out the registration form on our website. Once we receive your information, our team will reach out to provide further details and answer any questions you may have.
Experience the Journey of Faith
The Confirmation process at Renton Community Church is a transformative experience that allows individuals to develop a personal connection with their faith. Through engaging discussions, uplifting worship services, and inspiring community events, participants are guided towards a deeper understanding of their relationship with God.
Connect with Us
For more information about our Confirmation program or any other inquiries, please reach out to our friendly staff at Renton Community Church. We are here to support you on your spiritual journey and help you embrace the love and grace of God.
Join us today and embark on a path of spiritual growth and community engagement through our Confirmation program at St Jude Redmond. We look forward to welcoming you into our faith-filled community!