Decorating the Church for Christmas
Feb 9, 2019
Events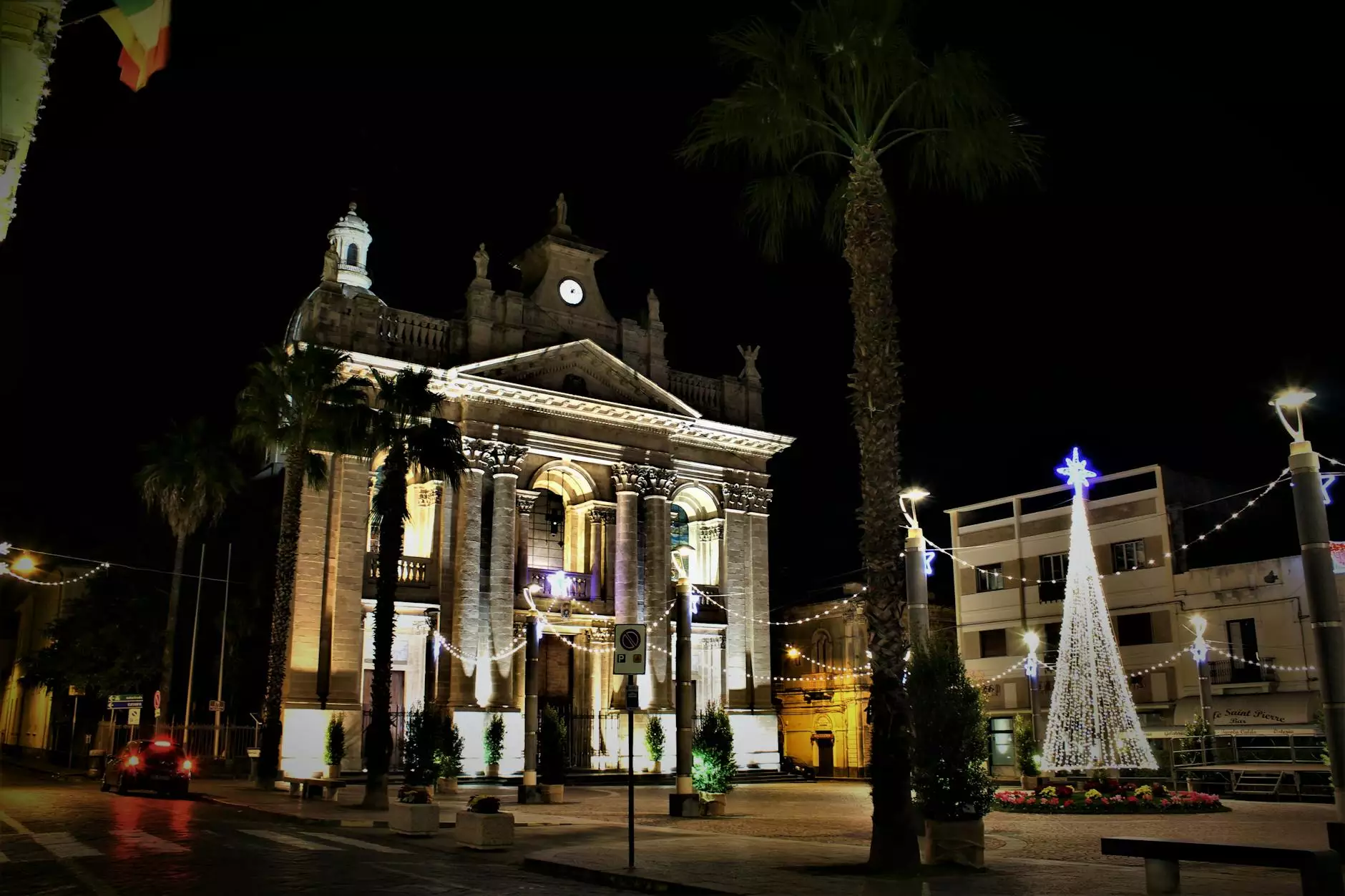 Event Details
Renton Community Church welcomes you to join us for our annual 'Decorating the Church for Christmas' event, which will be held on November 30th, 2019.
As a part of our commitment to celebrate and embrace the joyous spirit of Christmas, this event allows our community to come together and spread the holiday cheer throughout our cherished place of worship.
Join us for Festive Fun
Decorating the Church for Christmas is not only an opportunity to beautify our spiritual home but also a chance to engage in fun-filled activities with fellow community members. We encourage everyone, regardless of age, to participate and discover the joy of working together to prepare our church for the upcoming holiday season.
Activities and Volunteer Opportunities
During the event, there will be several activities and volunteer opportunities for everyone:
1. Christmas Tree Decoration
Help us adorn the majestic Christmas tree, located in the heart of the church, with beautiful ornaments, lights, and tinsels. Feel the enchantment of the holiday season as we bring a festive ambiance to our place of worship.
2. Nativity Scene Arrangement
Participate in arranging the Nativity scene, showcasing the birth of Jesus, which serves as a significant symbol of the true meaning of Christmas. Experience the reverence and spirituality of this timeless moment.
3. Wreath Making
Indulge in the creativity of designing Christmas wreaths, using an assortment of natural materials such as pinecones, greenery, and ribbons. These wreaths will adorn our church doors, welcoming everyone who enters with warmth and joy.
4. Garland and Bunting Decorations
Engage in the art of crafting garlands and buntings, which will be strung throughout the church. These decorative elements infuse the space with color, sparkle, and merriment, adding to the overall festive atmosphere.
5. Seasonal Floral Arrangements
Take part in arranging beautiful floral displays, embodying the freshness and beauty of the season. These floral arrangements will be strategically placed to enhance the visual appeal of our church during the Christmas period.
6. Refreshments and Fellowship
Throughout the event, refreshments will be provided, allowing us to take a break from our creative endeavors and enjoy moments of fellowship and camaraderie. Connect with old friends and make new ones as we share in the joy of the season.
Be a Part of Our Community
Renton Community Church, dedicated to nurturing the bonds of faith, embraces the holiday season as a time to come together and strengthen our sense of community. By participating in 'Decorating the Church for Christmas,' you contribute to the spirit of togetherness and create memories that will last a lifetime.
Spread the Festive Spirit
Join us on November 30th, 2019, as we embark on this delightful journey of transforming our church into a haven of Christmas enchantment. Help us create an atmosphere of joy, peace, and love that resonates with all who enter our doors during this special time of year.
Embrace the Joyous Season
At Renton Community Church, we believe that Christmas is not just a day, but an entire season of love, compassion, and generosity. By participating in 'Decorating the Church for Christmas,' you embody the very essence of what this holiday represents.
Stay Connected
To learn more about our upcoming events, services, and community initiatives, visit our website or follow us on Facebook and Twitter. Stay connected and be a part of the Renton Community Church family!