Vestry – St. James Episcopal Church
Apr 7, 2018
About Us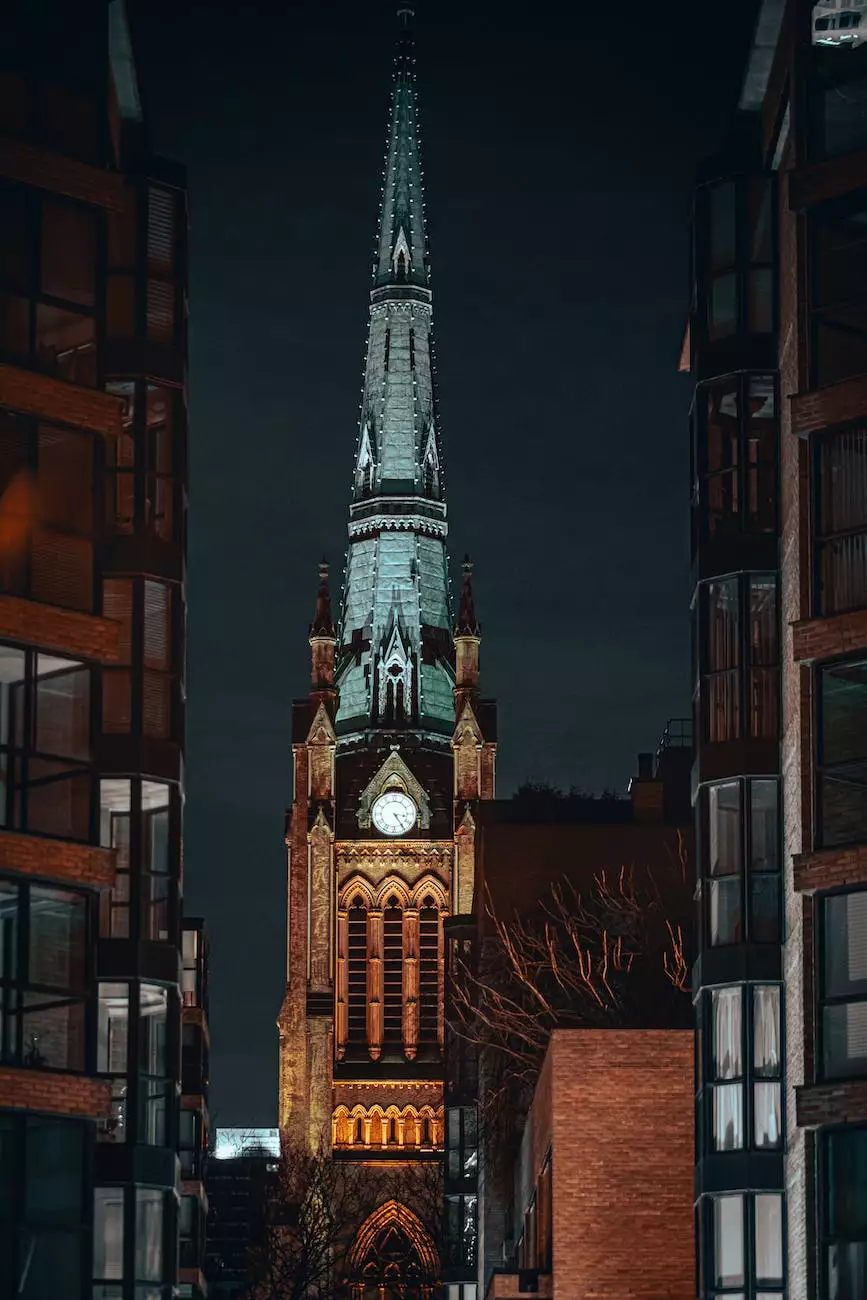 Welcome to the Vestry page of Renton Community Church, a vibrant and inclusive Episcopal community dedicated to serving the Renton community. Our Vestry is an integral part of our church leadership, providing guidance, support, and vision for our congregation. In this page, we will introduce you to our Vestry members, their roles, and their commitment to our shared mission.
Our Church's Leadership
At Renton Community Church, we believe that strong and dedicated leadership is essential in nurturing our community and guiding us in our faith journey. Our Vestry is composed of a diverse group of individuals who bring their unique skills, experiences, and perspectives to contribute to the growth and development of our church.
The Role of the Vestry
The Vestry serves as the governing body of our church, working closely with the clergy and other key leaders to make important decisions, set priorities, manage finances, and ensure the realization of our mission and values. Their dedication and commitment to serving the Renton community enable us to create a welcoming environment for worship, spiritual growth, and community engagement.
Meet Our Vestry Members
Our Vestry members are chosen from within our congregation and are elected by the community. They serve various roles and responsibilities, combining their expertise and passion for our church's mission. Let's get to know some of the dedicated individuals who make up our Vestry:
1. Reverend Jane Anderson - Rector
Reverend Jane Anderson is our esteemed Rector and one of the key leaders at Renton Community Church. With her compassionate nature and deep commitment to our faith community, Reverend Anderson plays a pivotal role in guiding our congregation towards spiritual growth and creating an inclusive space for all.
2. John Johnson - Senior Warden
John Johnson serves as our Senior Warden, and his primary responsibility is to provide support and assistance to our Rector. With his exceptional organizational skills and broad knowledge of church affairs, John ensures effective communication and coordination within our Vestry and the wider congregation.
3. Sarah Davis - Junior Warden
Sarah Davis, in her role as Junior Warden, works closely with the Senior Warden and Rector to oversee the maintenance and upkeep of our church building and grounds. Her attention to detail and dedication to preserving the beauty of our worship space contributes to creating a welcoming environment for all who enter our doors.
4. David Thompson - Treasurer
As our Treasurer, David Thompson is responsible for managing the financial resources of our church. With his extensive experience in financial management, David ensures transparency, accountability, and the responsible stewardship of our funds, enabling us to carry out our mission effectively.
5. Mary Wilson - Clerk
Mary Wilson serves as our Clerk, responsible for keeping accurate records of all Vestry meetings, decisions, and activities. With her exceptional attention to detail and administrative skills, Mary helps ensure transparency and accountability within our leadership team.
These are just a few members of our Vestry who exemplify the commitment and dedication of our church leadership. Each member brings their unique skills and experiences, collectively working towards our shared vision of creating an inclusive and vibrant spiritual community.
Our Vision and Mission
The Vestry, along with the entire Renton Community Church, is guided by our vision and mission, which serves as the foundation for all our activities and initiatives. Our vision is to be a beacon of light and love in the Renton community, nurturing spiritual growth and fostering a sense of belonging for all who seek connection, meaning, and purpose.
Our mission is to lead people into a transforming relationship with Jesus Christ and His Church while living out our core values of love, compassion, justice, and service. Through our worship services, educational programs, outreach activities, and community partnerships, we strive to make a positive difference in the lives of individuals and families in Renton and beyond.
Get Involved
We encourage you to get involved in the life of our church and experience the warmth and fellowship of our vibrant community. Whether you are interested in joining a ministry, volunteering for community service projects, or simply seeking spiritual guidance, Renton Community Church welcomes you with open arms.
For more information about our Vestry or any other inquiries, please feel free to contact us. We look forward to connecting with you and sharing in this incredible journey of faith together.