Welcome to St Jude Redmond Parish News & Bulletin
Jun 13, 2021
Ministries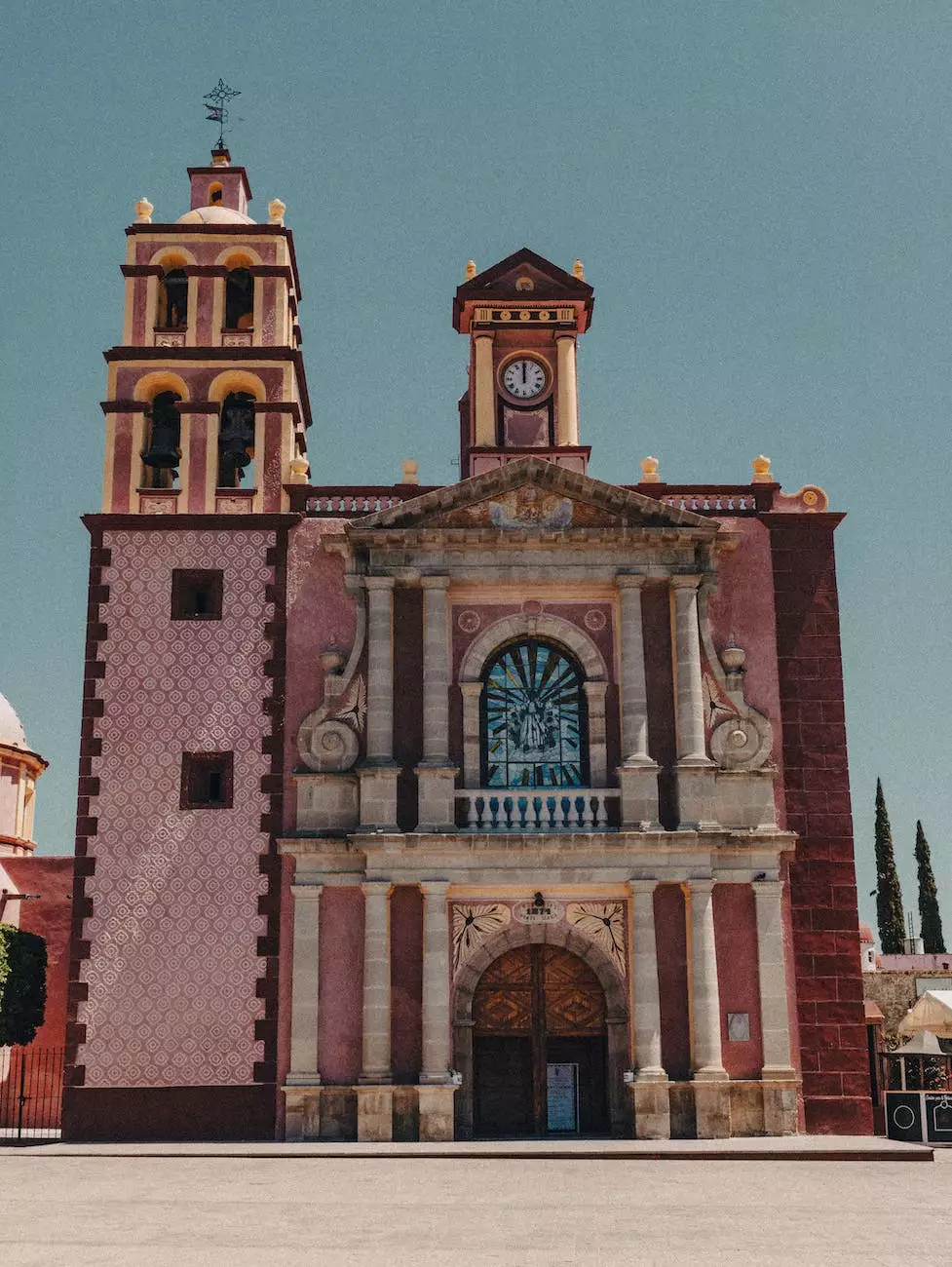 Overview
Welcome to the St Jude Redmond Parish News & Bulletin section of Renton Community Church's website. Here, you will find the latest updates, events, and important announcements related to our vibrant and welcoming faith community. We strive to connect with our members, visitors, and the wider community through meaningful and engaging activities.
Our Faith and Beliefs
At Renton Community Church, we are committed to fostering a strong sense of faith, love, and unity among our members. Our faith and beliefs are rooted in the teachings of Christianity, with a focus on love, compassion, and service to others. We strive to create a welcoming and inclusive environment where individuals can develop their spiritual journey and find solace in times of need.
Stay Connected
Keeping our community informed and connected is crucial to nurturing the sense of belonging and participation. Through our Parish News & Bulletin, we aim to provide timely updates, news, and upcoming events so that everyone can stay involved and engaged.
Latest News
Upcoming Events
Community Outreach Program - Be a part of our efforts to support the local community through various outreach initiatives, such as food drives, clothing donations, and volunteering opportunities.
Spiritual Retreat - Join us for a weekend retreat focused on deepening your faith, finding inner peace, and connecting with fellow members of St Jude Redmond Parish.
Prayer Circle - Come together as a community to share prayers, seek guidance, and create a peaceful environment where everyone can find solace and support.
Sunday Worship - Experience the uplifting and inspiring worship services every Sunday, led by our dedicated clergy members and accompanied by beautiful music.
Special Announcements
Charity Fundraiser - Get involved in our upcoming charity event to help raise funds for a local organization that supports vulnerable individuals and families in need.
Bible Study Group - Explore the teachings of the Bible in a supportive and inclusive environment, fostering deep discussions, and expanding your knowledge of scripture.
Youth Ministry Activities - Engage your children and teenagers in our youth ministry programs, offering spiritual guidance, educational opportunities, and fun activities that encourage positive values.
Mission Trips - Join us on impactful mission trips, where we serve communities in need, both locally and abroad, spreading love, hope, and support to those less fortunate.
Get Involved
At Renton Community Church's St Jude Redmond Parish, we believe that active participation and involvement bring individuals closer together and strengthen our faith community. We encourage you to join us in various activities, groups, and ministries that align with your interests and passions.
Community Outreach
As part of our commitment to serving and caring for others, we actively engage in community outreach programs, seeking to make a positive difference in the lives of those around us. Our volunteers dedicate their time and efforts to support local charities, organize fundraising events, and participate in hands-on projects that address societal needs.
Stay Updated
To stay up to date with the latest news and events at St Jude Redmond Parish, we encourage you to subscribe to our newsletter. By subscribing, you will receive regular updates directly in your inbox, ensuring you never miss out on any important information or upcoming activities.
Contact Us
If you have any questions, suggestions, or would like to learn more about our faith community, please feel free to reach out to us. We value your feedback and are always here to support and assist you on your spiritual journey.
Thank you for visiting the St Jude Redmond Parish News & Bulletin page of Renton Community Church's website. We look forward to connecting with you and sharing the joy of faith and togetherness.