Psalm 20: Seeking Divine Intervention and Strength
Jan 21, 2021
Blog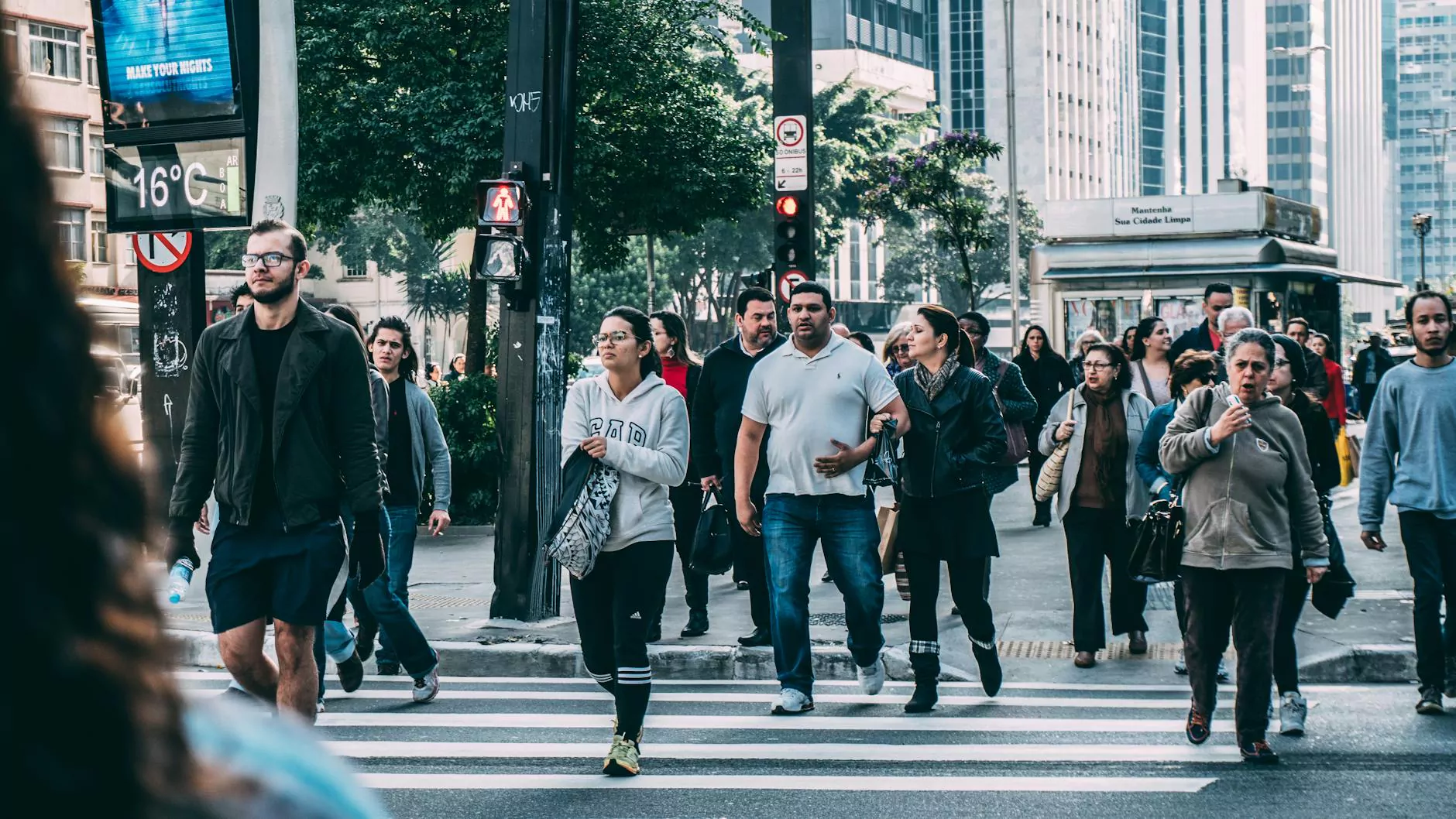 The Power of Psalm 20
Welcome to Renton Community Church's exploration of Psalm 20! As we delve into the profound words of this ancient biblical passage, we invite you to join us on a journey of faith, hope, and spiritual growth. This page will provide you with an in-depth analysis, as well as a genuine appreciation, for the timeless wisdom contained within this remarkable Psalm.
Unraveling the Meaning
Psalm 20, believed to have been written by King David, is a heartfelt prayer seeking divine intervention, guidance, and protection. This Psalm beautifully captures the universal human desire for strength in times of need, the certainty of God's presence, and the assurance of His unfailing love.
Verse 1 - The Foundation of Faith
Embedded within the very first verse, we find the essence of the psalmist's plea: "May the Lord answer you when you are in distress; may the name of the God of Jacob protect you." These powerful words encapsulate the core of a believer's faith, acknowledging God as the ultimate source of help in times of trouble.
Verse 2 - The Weapon of Trust
Continuing our journey through this psalm, we encounter verse 2: "May he send you help from the sanctuary and grant you support from Zion." Here, the psalmist expresses profound trust in God's ability to come to our aid and provide the support we need, emphasizing the importance of seeking divine help in all aspects of life.
Applying Psalm 20 to Our Lives
While Psalm 20 serves as a prayer for strength and victory in specific situations, its profound message extends far beyond those contexts. This powerful Psalm serves as a reminder of the enduring nature of faith, the importance of seeking divine intervention, and the security found in God's unwavering love.
Trust in the Face of Challenges
Life's challenges can often leave us feeling overwhelmed, but Psalm 20 reminds us that we are not alone. By placing our trust in God, we can find solace and strength in the face of adversity. As the psalmist affirms in verse 7, "Some trust in chariots and some in horses, but we trust in the name of the Lord our God." Our reliance on God's steadfast love can carry us through even the most difficult of circumstances.
Prayerful Reflection and Meditation
Engaging with Psalm 20 goes beyond mere reading; it invites us to embrace a state of prayerful reflection. As we meditate on the powerful words and profound meanings found within this sacred text, we open ourselves to a deeper connection with the divine. Through prayer, we find comfort, guidance, and renewed strength to face life's challenges.
Join Renton Community Church in Exploring Psalm 20
At Renton Community Church, we are committed to fostering a vibrant and inclusive faith community. Through our exploration of Psalm 20, we aim to bring people together, fostering a deeper understanding of the teachings found within scripture, and providing a space for spiritual growth.
Our Community and Society - Faith and Beliefs
Renton Community Church proudly contributes to the Community and Society in the category of Faith and Beliefs. We strive to inspire individuals to embark on a transformative journey with God, fostering compassion, love, and unity amongst all members of society. Our beliefs form the foundation of our church, and we warmly invite you to join us in exploration, worship, and fellowship as we unpack the profound messages conveyed in passages like Psalm 20.
Experience the Transformative Power of Psalm 20
As you embark on your exploration of Psalm 20, we encourage you to open your heart and mind to the transformative power of this remarkable biblical passage. Whether you are seeking solace in times of distress, guidance in decision-making, or simply a deeper connection with your faith, Renton Community Church is here to support and accompany you on your spiritual journey.
Connect with Renton Community Church Today
For more information about Renton Community Church, our beliefs, and our wide range of ministries, we invite you to visit our website and connect with our vibrant faith community. Join us as we embark on this transformative journey through the profound words of Psalm 20. Together, let us seek divine intervention, strength, and a greater understanding of God's enduring love.
May Psalm 20 be a source of inspiration, comfort, and spiritual growth as you navigate life's joys and challenges.