Psalm 104
Sep 5, 2020
Blog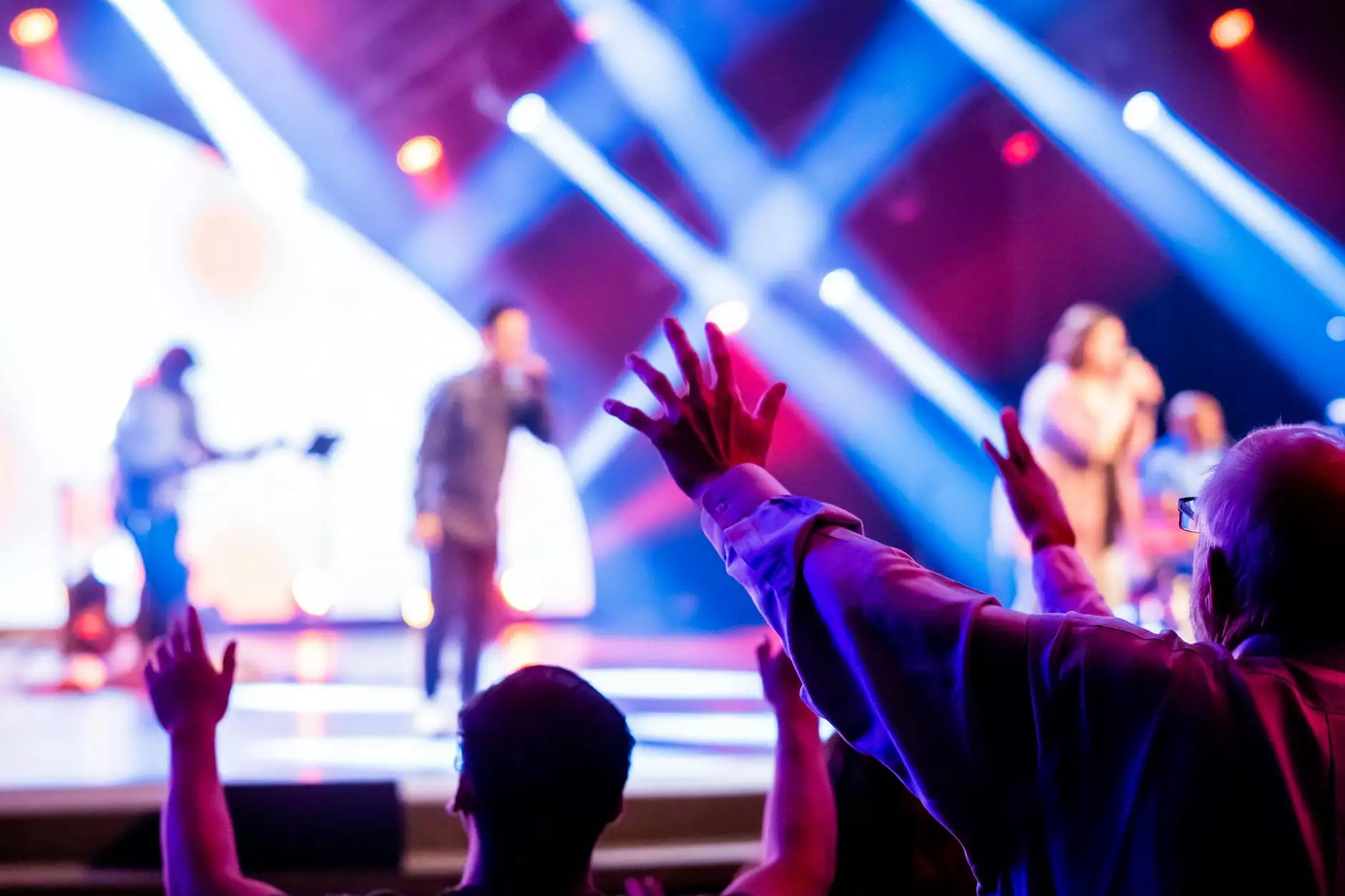 Exploring the Divine Creation in Psalm 104
Welcome to Renton Community Church, where we delve into the depths of faith and beliefs. In this blog post, we invite you to join us as we explore the awe-inspiring Psalm 104, a powerful expression of God's creation and sustaining power.
The Majesty of Creation
Psalm 104 takes us on a journey through the wonders of God's creation. In its verses, we witness the divine craftsmanship behind every aspect of the natural world around us. From the lofty heights of the heavens to the depths of the sea, the psalmist paints a vivid picture of God's immense creative power.
Verse 2: "Covering Yourself with light as with a cloak, stretching out heaven like a tent curtain."
With these words, the psalmist depicts God adorning Himself with radiant light, enveloping the sky as if it were a majestic tent. This imagery reminds us of the intricate beauty and vast expanse of the celestial realm.
The Cycle of Life
Psalm 104 also reflects on the interconnectedness of all living things and the delicate balance of life sustained by God's providence. From the fruitful land to the creatures that roam upon it, the psalmist marvels at the intricacies of God's grand design.
Verse 13: "He waters the mountains from His upper chambers; the earth is satisfied with the fruit of His works."
Here, we see the picture of God's provision and care as He provides water for the mountains, allowing the earth to flourish and bear its bountiful fruits. It is a testament to His love and nurturing hand that sustains life in abundance.
The Sea and Its Wonders
A significant portion of Psalm 104 highlights the vastness and majesty of the sea as a testament to God's creative power. The psalmist contemplates the diverse creatures inhabiting the mighty waters and the intricate ecosystems hidden beneath the surface.
Verse 25: "There is the sea, great and broad, in which are swarms without number, animals both small and great."
These words evoke a sense of wonder and reverence for the mysterious depths of the sea, teeming with countless creatures that reflect the diversity embedded in God's creation. From the tiniest organisms to the magnificent leviathans, the sea showcases God's intricate craftsmanship.
A Prayer of Praise
Ultimately, Psalm 104 serves as a prayer of praise to the Creator. It invites us to join in marveling at the splendor of God's works and acknowledging His sovereignty over all creation.
Verse 33-34: "I will sing to the LORD as long as I live; I will sing praise to my God while I have my being. Let my meditation be pleasing to Him; as for me, I shall be glad in the LORD."
This final portion of the psalm expresses the psalmist's desire for his words and thoughts to be pleasing to God. It encourages us to reflect on our own relationship with the Creator and to offer our prayers and praises in unison.
Join Us at Renton Community Church
At Renton Community Church, we believe in embracing the wonders of God's creation and learning from the timeless wisdom found in scriptures such as Psalm 104. We invite you to join our congregation as we delve deeper into faith, foster genuine connections, and seek a closer relationship with the divine.
Whether you are a steadfast believer, a curious seeker, or somewhere in between, our welcoming community offers a place where you can explore your spirituality, engage in meaningful discussions, and find solace and support in a world that often feels disconnected.
Worship Services and Community Gatherings
Verse 33: "I will sing to the LORD as long as I live; I will sing praise to my God while I have my being."
These words epitomize our approach to worship at Renton Community Church. Through vibrant worship services, we come together to sing praises and offer our gratitude to God. Our services are deeply rooted in scripture, fostering spiritual growth and nurturing a sense of community.
Additionally, we organize various community gatherings where we engage in uplifting activities, share in fellowship, and work together to make a positive impact on our local area. We believe in the power of collective action and strive to embody the teachings of love, compassion, and service exemplified by Jesus Christ.
Exploring Scripture and Faith
For those seeking a deeper understanding of scripture and their faith, our church offers Bible study groups and educational programs. These interactive sessions provide a space for discussion, learning, and reflection, allowing individuals to grow spiritually and intellectually.
Our dedicated team of pastors and mentors guide these sessions, offering their knowledge and insights to help participants delve into the rich teachings of the Bible. We encourage questions, foster critical thinking, and provide a supportive environment for personal growth.
Community Outreach Initiatives
At Renton Community Church, we believe that faith should be active in the world. We organize and participate in various community outreach initiatives, partnering with local organizations to address social issues, support marginalized groups, and extend love to those in need.
Our commitment to community service is rooted in the teachings of Christ, who consistently advocated for compassion, justice, and inclusivity. By actively engaging in acts of service, we strive to bring about positive change and create a more just and equitable society.
Experience the Majesty of Psalm 104
As you explore the pages of Psalm 104, we invite you to join us on a transformative journey of faith. Let the words of this magnificent psalm awaken a deeper appreciation for God's creation, inspire personal reflection, and draw you closer to the divine.
At Renton Community Church, we are committed to fostering spiritual growth, building genuine connections, and creating a space where faith can flourish. Join our vibrant community and experience the transformative power of God's love.