What is Orthodox Christianity? An Answer in Three Parts
Sep 29, 2020
Beliefs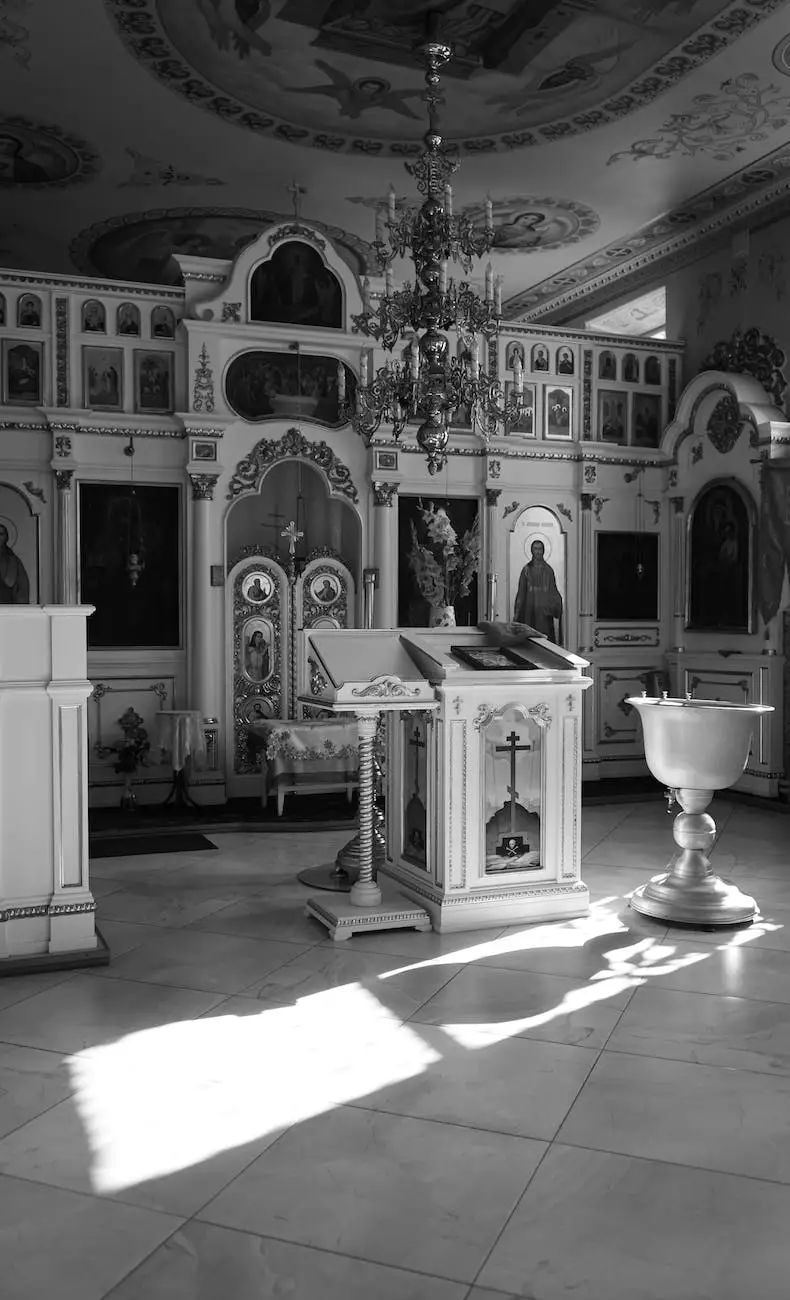 Part 1: The History and Origins
Discover the roots of Orthodox Christianity with Renton Community Church, a beacon of faith and belief in the Community and Society domain. Orthodoxy traces its beginnings back to the early days of Christianity, with its foundation laid in the life and teachings of Jesus Christ.
Relive the transformative events that shaped the Orthodox Church, from the Great Schism of 1054, which split Christianity into Eastern Orthodoxy and Western Catholicism, to the Council of Nicaea in 325 AD, where core beliefs were officially established.
Delve into the rich history of iconic figures such as Saint John Chrysostom, Saint Basil the Great, and Saint Athanasius, whose writings and teachings continue to inspire Orthodox Christians worldwide. Explore the divine liturgy, a central element of Orthodox worship that has remained unchanged for centuries.
Part 2: Beliefs and Practices
Renton Community Church invites you to explore the beliefs and practices that define Orthodox Christianity. Gain insight into the sacraments, including baptism, chrismation, and the Eucharist, which are integral to spiritual growth and salvation.
Uncover the significance of the Holy Trinity, a fundamental doctrine in Orthodoxy, which entails the belief in one God consisting of three distinct persons: the Father, the Son (Jesus Christ), and the Holy Spirit.
Discover the veneration of icons as a way to connect with the divine, allowing believers to focus their prayers and devotion to God. Experience the power of prayer in Orthodox spirituality, as it serves as a means of communion with God and a source of comfort and guidance.
Part 3: Living an Orthodox Life
At Renton Community Church, we strive to guide individuals in living an Orthodox life that reflects the teachings of Jesus Christ. Discover the power of fasting, almsgiving, and acts of service as means of deepening one's spiritual connection and expressing love towards others.
Explore the monastic tradition within Orthodox Christianity, where men and women dedicate their lives to prayer, contemplation, and asceticism. Learn about the significance of holy days and feasts, such as Pascha (Easter) and Christmas, and their place in the liturgical calendar.
Witness the beauty of Orthodox music and its role in worship, embodying the rich tapestry of tradition and spirituality. Experience the tranquility of the church's architecture, adorned with breathtaking icons and intricate mosaics.
Embrace the Wisdom of Orthodox Christianity with Renton Community Church
As you embark on this journey through the depth and breadth of Orthodox Christianity, Renton Community Church warmly invites you to experience the transformative power of this ancient faith. Immerse yourself in the teachings, traditions, and spirituality that continue to inspire and guide millions of Orthodox Christians worldwide.
Join us at Renton Community Church as we embrace the wisdom of Orthodox Christianity, living out our faith in service to God and the community. Discover the timeless beauty and profound truth found within this sacred tradition.