Welcome to St. Columba's Episcopal Church – Renton Community Church
Jul 3, 2019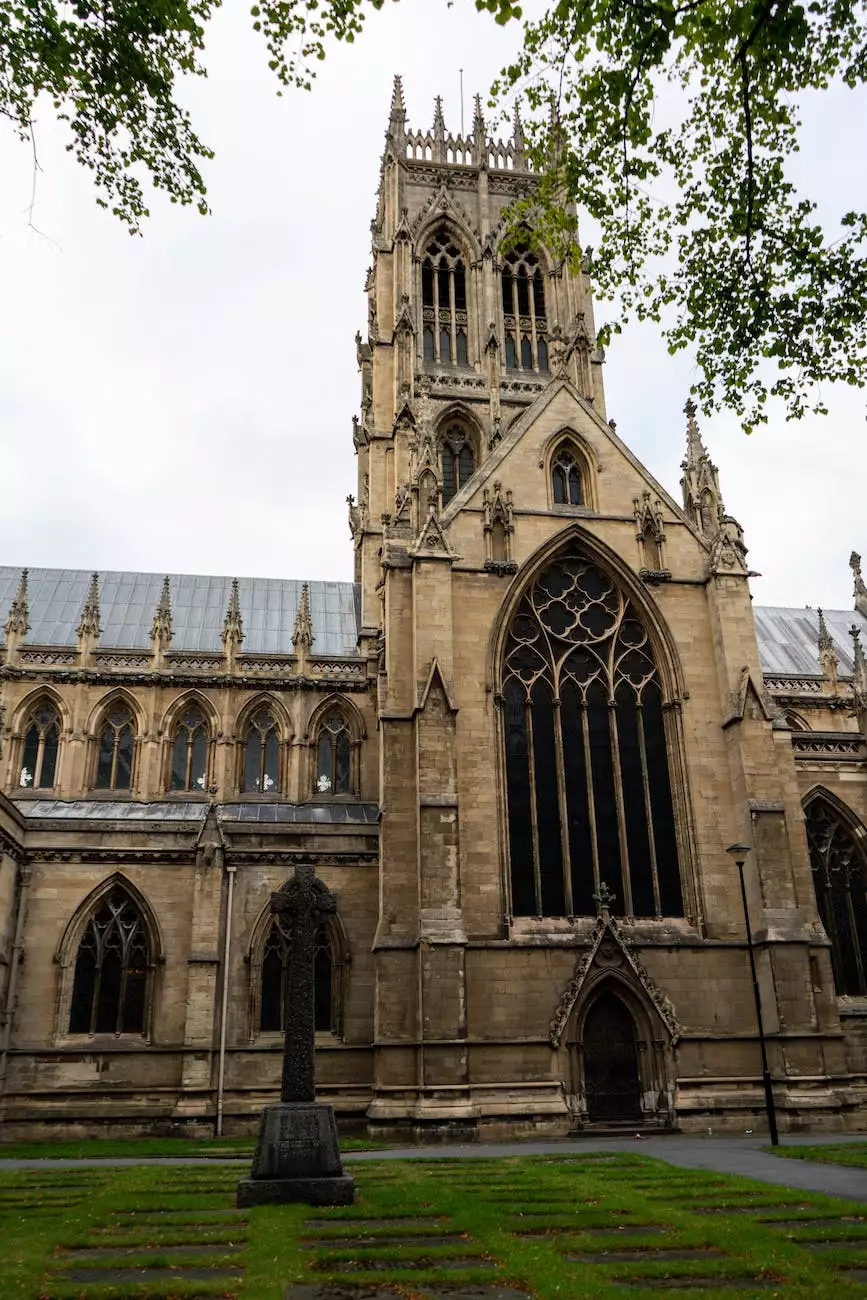 About St. Columba's Episcopal Church
St. Columba's Episcopal Church, located in the heart of Renton, is a welcoming and inclusive community dedicated to spreading the teachings of Christianity. As a part of the Renton Community Church, we strive to foster a sense of belonging and provide spiritual guidance to individuals seeking answers and solace.
Worship Services
At St. Columba's Episcopal Church, we offer inspiring and transformative worship services that cater to the diverse spiritual needs of our congregation. Join us every Sunday at 9 AM and 11 AM for traditional services filled with beautiful hymns, powerful sermons, and heartfelt prayers. Our clergy, supported by a talented music ministry, create an atmosphere conducive to spiritual growth and reflection.
Sunday Service 9 AM: Our early morning service is a traditional Eucharistic celebration, offering a sacred and contemplative experience. The service incorporates elements of ancient liturgy and provides moments for personal introspection.
Sunday Service 11 AM: Our second morning service is a vibrant and engaging worship experience. With a blend of traditional and contemporary elements, including uplifting music and multimedia presentations, this service is designed to inspire and connect with individuals of all ages.
Ministries and Programs
Our church is committed to nurturing the spiritual growth of our community members through various ministries and programs. We believe in the power of outreach, education, and fellowship to strengthen our faith and make a positive impact on the world around us. Some of our initiatives include:
Community Outreach: We actively engage with the community through initiatives such as food drives, charity events, and partnerships with local organizations. Our aim is to serve and support those in need, promoting love and compassion within Renton.
Bible Study and Education: Join us for insightful Bible study sessions and educational programs where we explore the teachings of Jesus Christ and their relevancy in today's world. These opportunities allow for intellectual growth and deeper spiritual understanding.
Youth and Family Ministry: We are dedicated to providing a nurturing environment for our youth and families. Through age-appropriate programs, gatherings, and events, we seek to foster strong foundations of faith, love, and morality among our younger members.
Community Events: St. Columba's Episcopal Church hosts a range of community events throughout the year, including festivals, concerts, and seminars. These events serve as opportunities for fellowship and celebration while promoting unity among individuals of different faiths and backgrounds.
Get Involved
We encourage you to become an active participant in the vibrant life of St. Columba's Episcopal Church. Whether you are seeking spiritual guidance, a place to worship, or opportunities to serve the community, there is a place for you here. Join us as we journey together in faith and make a difference in the lives of others.
Contact Us
If you have any questions, would like to learn more, or need assistance, please don't hesitate to reach out to us. We are here to help and support you on your spiritual path. Visit our church located at [address], give us a call at [phone number], or send an email to [email address]. We look forward to connecting with you.