Suggested Reading List - Renton Community Church
Aug 2, 2020
Blog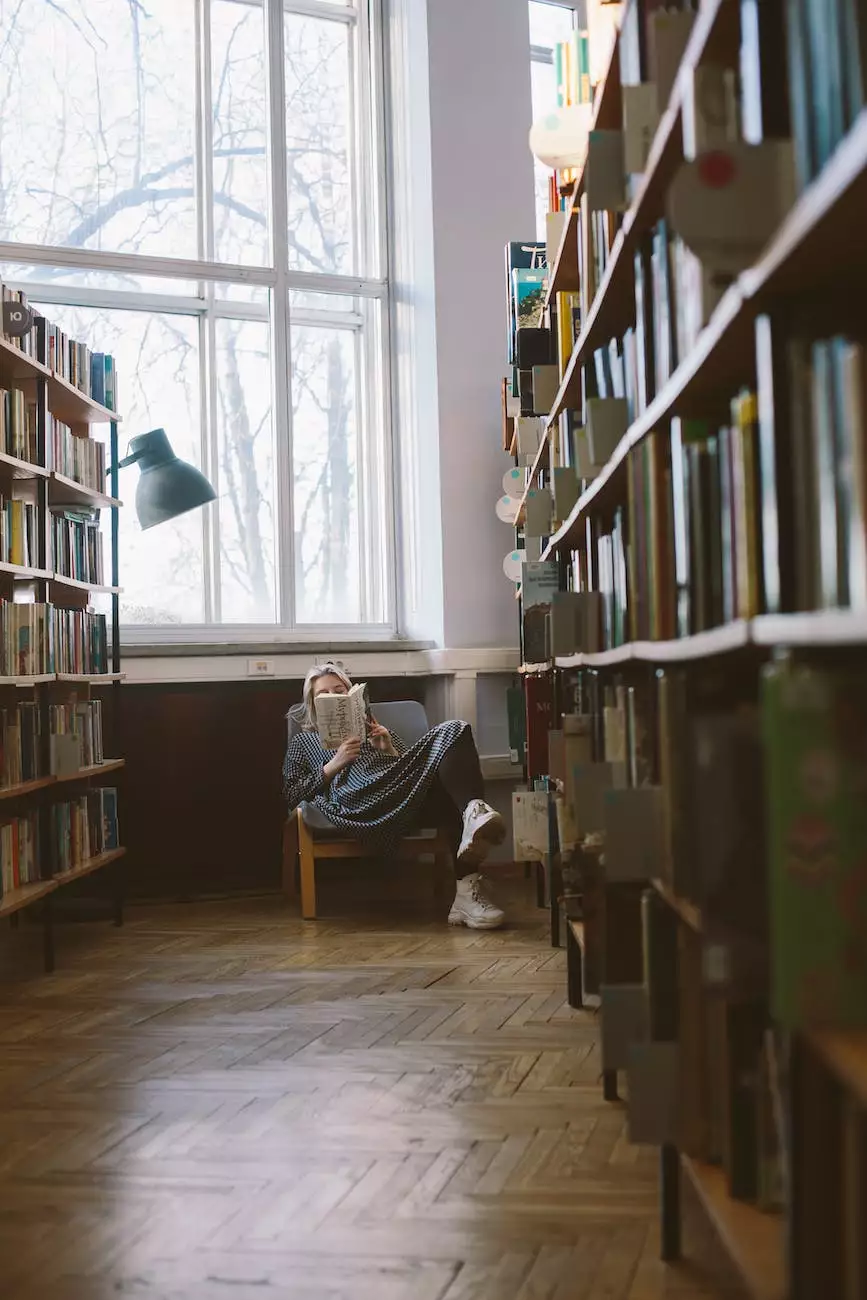 Introduction
Welcome to Renton Community Church, where we are committed to providing resources to help you on your spiritual journey. In this section, we have curated a comprehensive suggested reading list that covers a wide range of topics related to the Orthodox Christian faith.
Faith and Beliefs
Our suggested reading list aims to offer valuable insights and diverse perspectives on various aspects of the Orthodox Christian faith. Whether you are a lifelong believer or just starting to explore your spirituality, these books can deepen your knowledge and understanding of our shared beliefs. Let's dive into our recommended reads!
The Holy Bible
The Holy Bible serves as the foundation for our faith. It contains sacred scriptures and teachings that guide our spiritual growth. We highly recommend having a personal copy of the Bible to refer to regularly. Dive into its pages and discover the richness of God's word.
Orthodox Study Bibles
If you are looking for a comprehensive study Bible that includes commentaries and insights from Orthodox theologians, consider adding an Orthodox Study Bible to your collection. It provides a deeper understanding of the scriptures through its extensive footnotes and explanations.
The Lives of the Saints
One of the pillars of Orthodox Christianity is the veneration of the saints. Their inspiring lives and teachings offer guidance and inspiration for our own spiritual journeys. Explore books that delve into the lives of prominent saints, such as St. John Chrysostom, St. Basil the Great, and St. Mary of Egypt.
Orthodox Spirituality
Orthodox spirituality encompasses various practices and disciplines that help believers grow closer to God. Discover books that explore prayer, asceticism, fasting, and the exploration of the Jesus Prayer. Learn from the wisdom of experienced spiritual fathers and mothers who have dedicated their lives to seeking God.
Orthodox Theology
Orthodox theology is a rich and complex field that delves into the doctrines and beliefs of our faith. Dive into theological works that explore topics such as Christology, sacraments, the Trinity, and eschatology. These resources will deepen your understanding of the underlying principles of Orthodox Christianity.
Church History
To have a solid foundation in our faith, it is essential to understand our church's history. Explore books that trace the origins and development of the Orthodox Church from its early days to the present. Learn about significant events, influential theologians, and the struggles faced by early Christians.
Iconography and Sacred Art
Orthodox Christianity has a rich tradition of iconography and sacred art. Books on this topic provide insights into the symbolism and spiritual significance behind icons, frescoes, mosaics, and other forms of sacred art. Delve into these works to appreciate the visual language of our faith.
Spiritual Memoirs
Personal stories of individuals who have embarked on a spiritual journey can be inspiring and relatable. Explore spiritual memoirs written by Orthodox Christians who share their struggles, triumphs, and encounters with God. These books offer a glimpse into the path of transformation and growth.
Liturgy and Worship
The Orthodox liturgy is a beautiful and transformative experience that shapes our faith. Books on this topic explore the significance and symbolism behind our prayers, hymns, and rituals. Enhance your understanding of the Divine Liturgy and other services celebrated within our faith community.
Social Justice and Ethics
Orthodox Christianity calls us to be socially conscious and engaged in promoting justice and compassion. Books on social justice and ethics explore how our faith compels us to address social issues, care for the needy, and promote justice in society. Discover how Orthodox principles can guide us in making a positive impact in the world.
Contemporary Issues
Orthodoxy is not limited to ancient texts and historical contexts. Books on contemporary issues provide insights into how our faith intersects with modern challenges. Explore works that address topics such as science and faith, technology, environmental stewardship, and global interfaith dialogue.
Conclusion
We hope this extensive suggested reading list enriches your journey of faith at Renton Community Church. These books provide a wealth of knowledge and inspiration, allowing you to explore the depths of the Orthodox Christian tradition. Let us embark on this collective journey of spiritual growth and transformation together. Happy reading!