Shedding Light on Lady Wisdom
May 8, 2023
Blog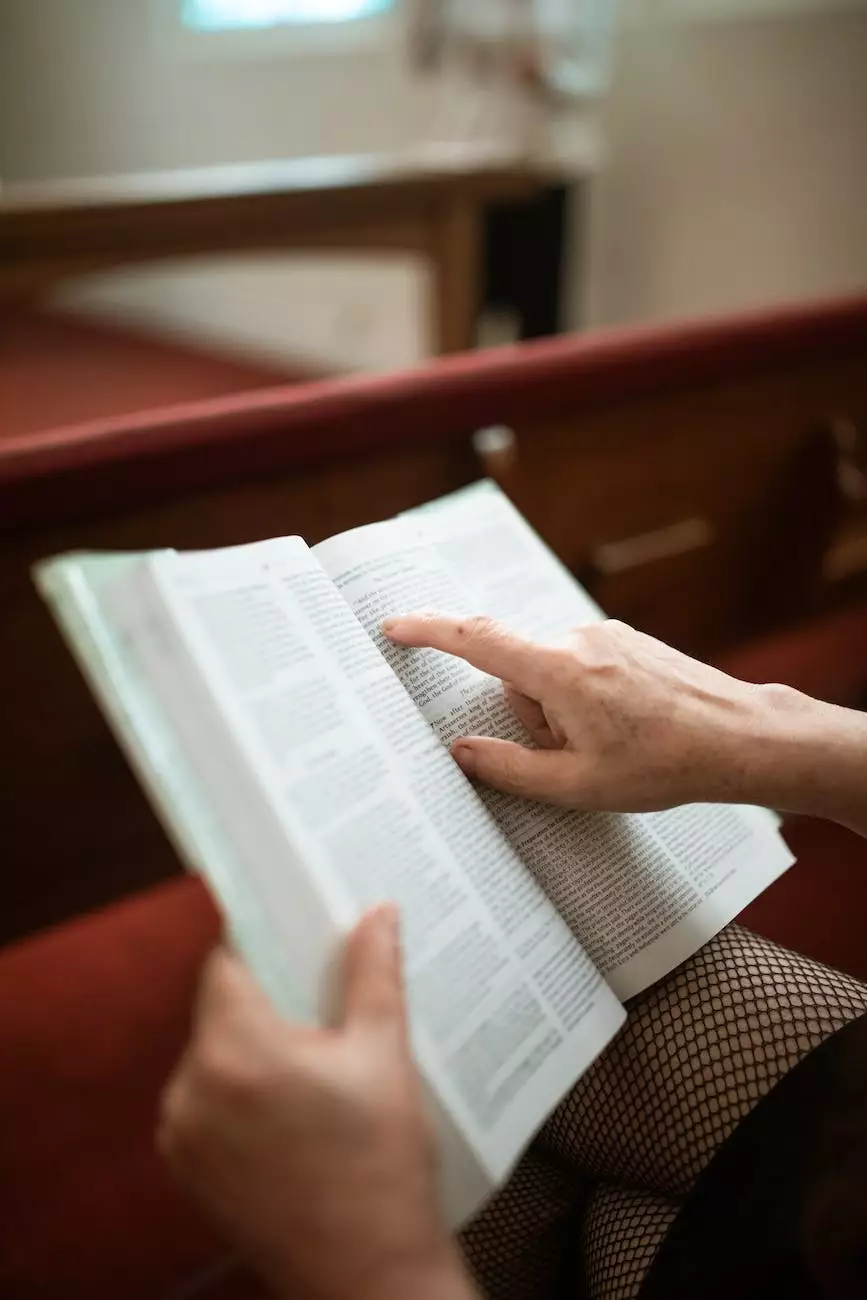 Welcome to Renton Community Church! We are dedicated to exploring and sharing the teachings of Lady Wisdom, an essential aspect of our faith-based community.
Our mission is to help individuals and families discover the profound wisdom that comes from embracing Lady Wisdom's guidance in their lives. Through our comprehensive programs and services, we aim to shed light on the transformative power of wisdom and provide a nurturing environment for spiritual growth.
Understanding Lady Wisdom
Lady Wisdom is a central figure in many faith traditions, symbolizing the embodiment of divine wisdom and insight. In various religious texts, she is often described as a guide, counsellor, and teacher, offering invaluable lessons for leading a fulfilling and righteous life.
At Renton Community Church, we believe that Lady Wisdom's teachings have the power to transcend time and provide timeless guidance for navigating the complexities of our modern world. Through thoughtful contemplation and study, we aim to uncover the depth and richness of her wisdom, allowing it to inspire and transform our lives.
Exploring the Wisdom
Our community offers a variety of opportunities to delve into the teachings of Lady Wisdom. Whether you are a long-time follower or new to her wisdom, there is a place for you to grow and engage with her profound insights.
Join our regular study groups, where we dive deep into sacred texts that contain wisdom literature and discuss its relevance to our lives. These gatherings provide a space for open dialogue, sharing personal experiences, and collectively reflecting on the timeless truths Lady Wisdom teaches.
Nurturing Spiritual Growth
At Renton Community Church, we understand that embracing Lady Wisdom's teachings is only the beginning. Our faith-based community is dedicated to supporting and nurturing your spiritual growth throughout your journey.
Through our weekly sermons, expert speakers, and engaging workshops, we explore different dimensions of wisdom and its application to everyday life. We believe that true wisdom requires continual learning, self-reflection, and acts of compassion towards ourselves and others.
Our faith community provides a supportive network of individuals who share a common goal of embracing Lady Wisdom's teachings. Together, we strive towards living purposeful lives filled with integrity, compassion, and a deep understanding of the divine wisdom that guides us.
Embracing Lady Wisdom's Lessons Today
Are you ready to embark on a spiritual journey that will transform your life? Join us at Renton Community Church as we shed light on Lady Wisdom's timeless teachings. Discover the wisdom that has guided countless individuals throughout history and continues to inspire and challenge us today.
Visit our website or contact us to learn more about our programs, events, and services. We look forward to welcoming you into our faith-based community and supporting you on your path towards spiritual growth and enlightenment.
© 2022 Renton Community Church. All rights reserved. | rentonchurch.org