Psalm 73: Gaining Perspective and Finding Strength in Faith
Nov 29, 2020
Blog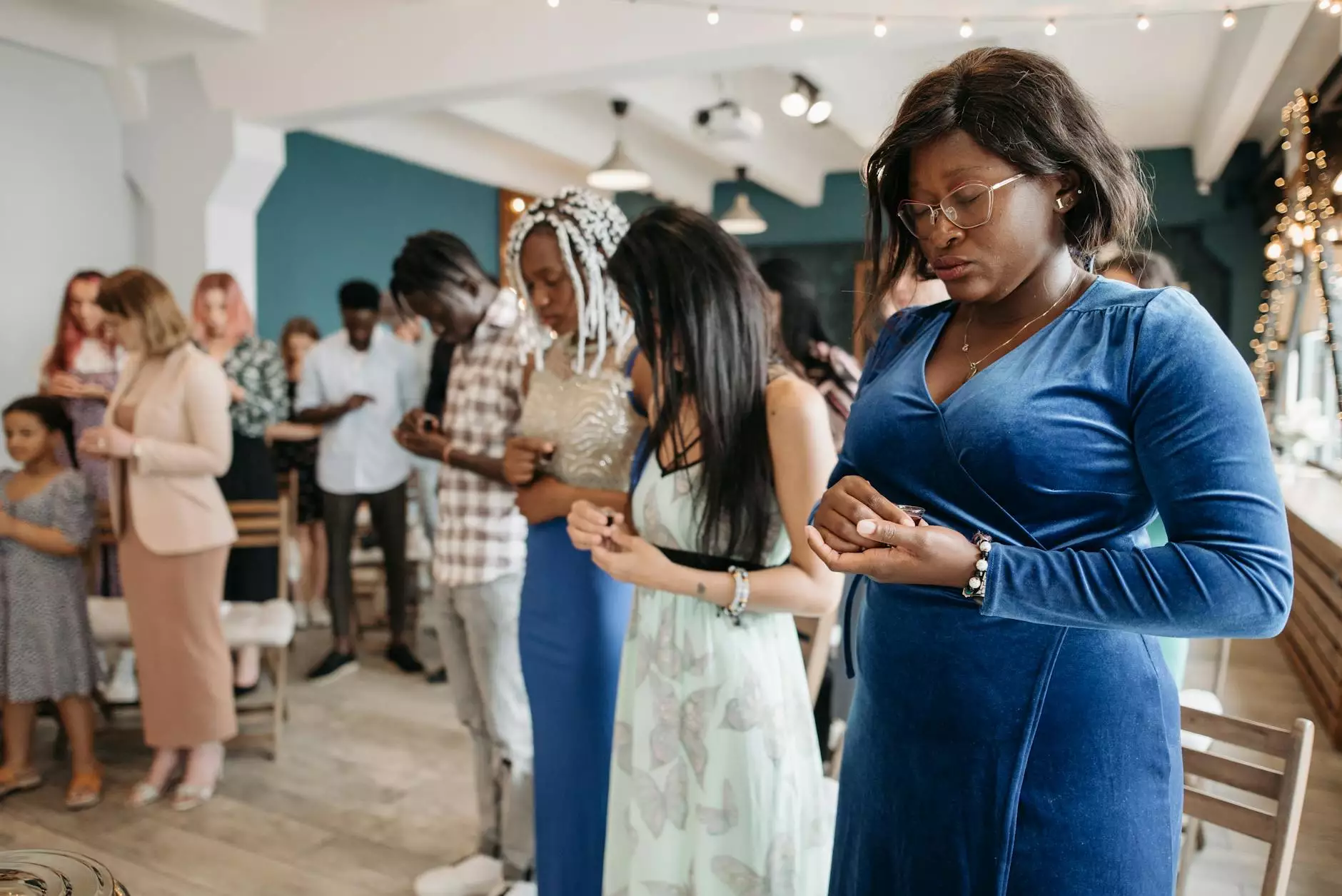 Introduction
Welcome to Renton Community Church, a dedicated space where faith, hope, and beliefs converge. In this blog post, we delve into the timeless verses of Psalm 73, seeking to understand its profound meaning and uncover valuable lessons for our spiritual journey.
Discovering the Heart of Psalm 73
Psalm 73, attributed to Asaph in the Book of Psalms, is a poetic expression of the struggles and questions faced by believers in the presence of hardship and the apparent success of the wicked. It serves as a reminder that our faith can bring us solace, clarity, and strength, even amidst trials.
Understanding the Structure and Themes
Structured as a contemplative poem, Psalm 73 is divided into three distinct sections, each reflecting a different emotional perspective. These divisions allow for deeper exploration of diverse feelings while revealing the transformative power of aligning oneself with God's greater purpose.
1. Envy and Frustration (Verses 1-14)
The psalmist, initially burdened by jealousy and disheartened by the apparent prosperity of the wicked, confesses his struggle. These verses depict the dilemma many believers face when confronted with injustice and inequity. However, the psalmist's honesty sets the stage for transformative growth.
2. Seeking Perspective (Verses 15-22)
In this section, the psalmist undergoes a pivotal shift in perspective. As he enters the sanctuary of God, his vision clears, enabling him to discern the true nature of success. Material wealth no longer holds sway, and the psalmist recognizes the ultimate value in a relationship with God, finding solace and fulfillment in divine presence.
3. Affirmation of Faith and Hope (Verses 23-28)
Having gained divine perspective, the psalmist affirms his faith, acknowledging the steadfastness of God's guidance and provision. He recognizes that closeness to the Creator outweighs any earthly possessions or temporary power. This final section offers hope and reassurance to those wrestling with similar doubts and insecurities.
Lessons for Our Spiritual Journey
Psalm 73 inspires us to navigate life's uncertainties through the lens of faith and trust in a higher power. Here are some key takeaways that we can apply to our own spiritual journey:
Embrace Honesty: Just as the psalmist was honest about his doubts and struggles, we too should be authentic in our relationship with God. Honesty creates a foundation for transformation and growth.
Seek Divine Perspective: In moments of confusion or discouragement, seek solace in the presence of God. Often, our perspective becomes distorted by focusing solely on our immediate circumstances. By seeking divine understanding, we can find clarity in our journey.
Value Eternal over Temporal: Material wealth and worldly success may tempt us, but true fulfillment lies in a profound connection with the Divine. Recognize that true value transcends earthly possessions and align yourself with what truly matters in the grand scheme of life.
Trust in God's Guidance: The psalmist's affirmation of faith reminds us to trust in God's unwavering guidance. Even amidst trials and tribulations, anchoring ourselves in divine wisdom leads to strength, resilience, and hope.
Join Us at Renton Community Church
At Renton Community Church, we embrace the teachings of Psalm 73 and many other spiritual principles to help our community thrive. We invite you to join us and discover a welcoming environment where faith and beliefs are nurtured, and where individuals find support and encouragement on their spiritual journey.
Visit our website or reach out to us today to explore the transformative power of faith. Together, let's uncover the wisdom found in ancient texts, draw strength from one another, and grow in our spiritual understanding.
Renton Community Church - Community and Society | Faith and Beliefs
Email: [email protected] | Phone: (555) 123-4567
123 Faith Avenue, Renton, Washington