Sigurni Viver - A Journey of Faith and Service
Jun 10, 2019
Ministries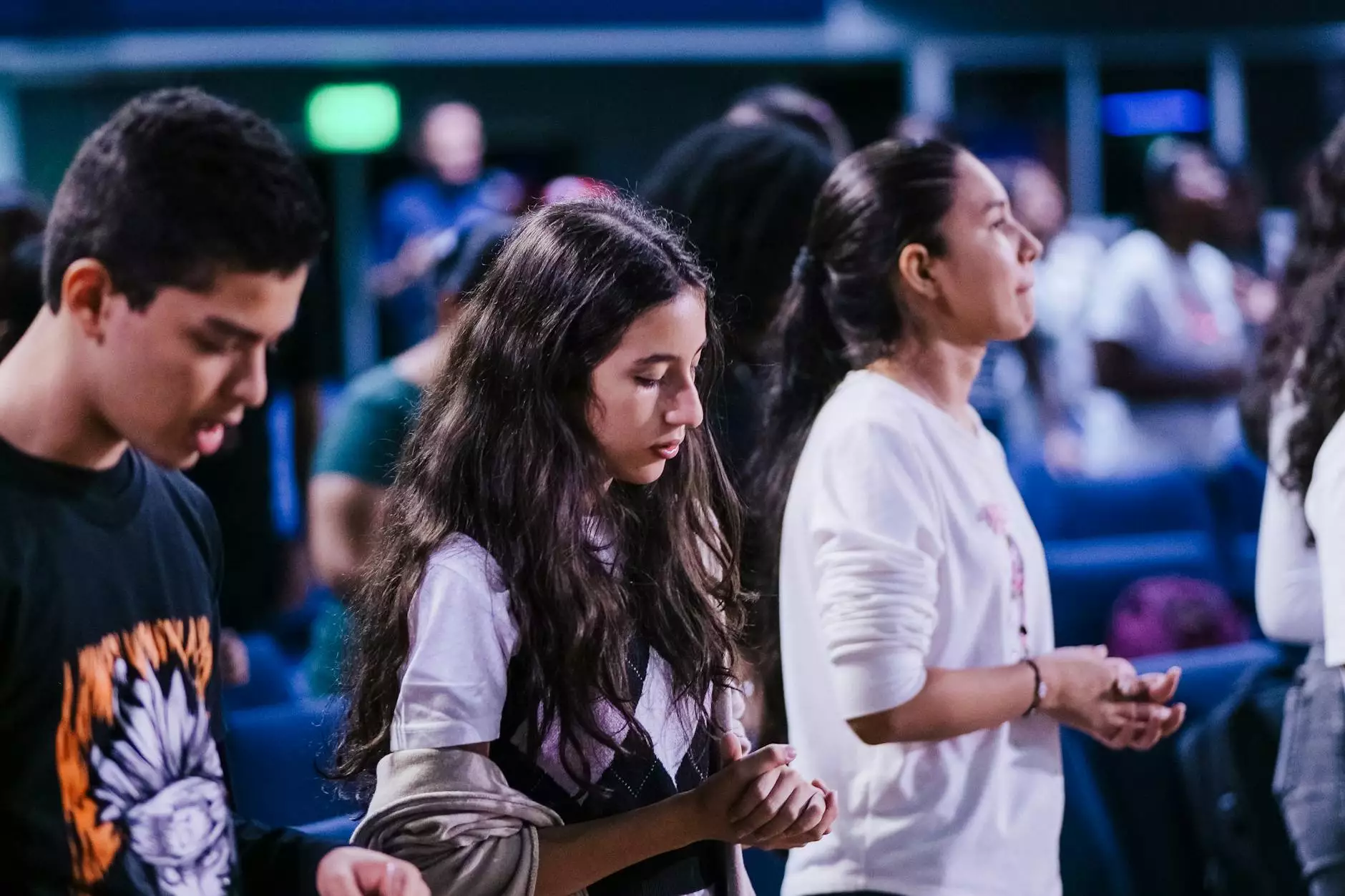 Discover the Inspiring Story
Welcome to Renton Community Church, where faith, love, and service are at the heart of everything we do. We are proud to introduce you to the remarkable journey of Sigurni Viver. Sigurni's unwavering dedication and passion for the community have made a profound impact on the lives of many.
A Beacon of Hope
Sigurni Viver has been an integral part of Renton Community Church for over a decade. As a devout member, Sigurni's commitment to helping others and making a positive difference has been unwavering. Through tireless dedication and selflessness, Sigurni has been a beacon of hope for those in need.
Early Life and Spiritual Awakening
Sigurni's journey began in a small town, where the seeds of faith were planted during childhood. It was during this time that Sigurni discovered the transformative power of spirituality and the importance of community. The divine calling to serve and uplift others became a driving force in Sigurni's life.
Embracing the Community
After joining Renton Community Church, Sigurni quickly became deeply involved in various outreach programs and initiatives. The contagious enthusiasm and genuine care Sigurni showed for the community helped foster a strong sense of unity and belonging within the congregation. Sigurni's leadership and compassion inspired others to join in the mission to make a positive impact in the lives of those less fortunate.
Impact and Achievements
The impact of Sigurni Viver's work within Renton Community Church and the wider community cannot be overstated. Through Sigurni's leadership, countless lives have been touched and transformed. Whether it's organizing food drives, mentoring youth, or providing support to the elderly, Sigurni's commitment to service has brought hope and light to countless individuals.
Creating Lasting Change
Under Sigurni's guidance, Renton Community Church has initiated several long-term projects aimed at addressing systemic issues within the community. One such project, "Hope for All," focuses on providing education opportunities for underprivileged children. Through scholarships, after-school programs, and mentorship, this initiative has given countless children a chance to overcome adversity and build a brighter future.
Empowering Others
Sigurni Viver's leadership extends far beyond Renton Community Church. With a deep belief in the power of collaboration, Sigurni has actively sought partnerships with other faith organizations, community centers, and local businesses. By fostering strong relationships and working together, Sigurni has created a ripple effect of positive change that reverberates throughout the entire community.
Inspiring Future Generations
Sigurni Viver's dedication to nurturing and guiding the younger generation has been a cornerstone of their efforts. Through youth programs, summer camps, and mentorship initiatives, Sigurni has provided a safe and supportive environment for children and teenagers to explore their potential and develop strong values rooted in compassion and faith.
The Power of Faith
Sigurni's story serves as a testament to the transformative power of faith. Through their unwavering belief and commitment to serving others, Sigurni has shown that a single individual, motivated by love and compassion, can make a lasting impact on their community.
Join Us on this Journey
We invite you to join Renton Community Church and Sigurni Viver on this inspiring journey of faith, service, and love. Together, we can continue to make a difference and create a community where everyone feels valued, supported, and inspired.
Contact Renton Community Church
If you have any questions or would like to get involved, please don't hesitate to reach out to us. We're excited to welcome you into our community!