Welcome to Discovery Bible Study at Evergreen Christian Community
Oct 10, 2019
Ministries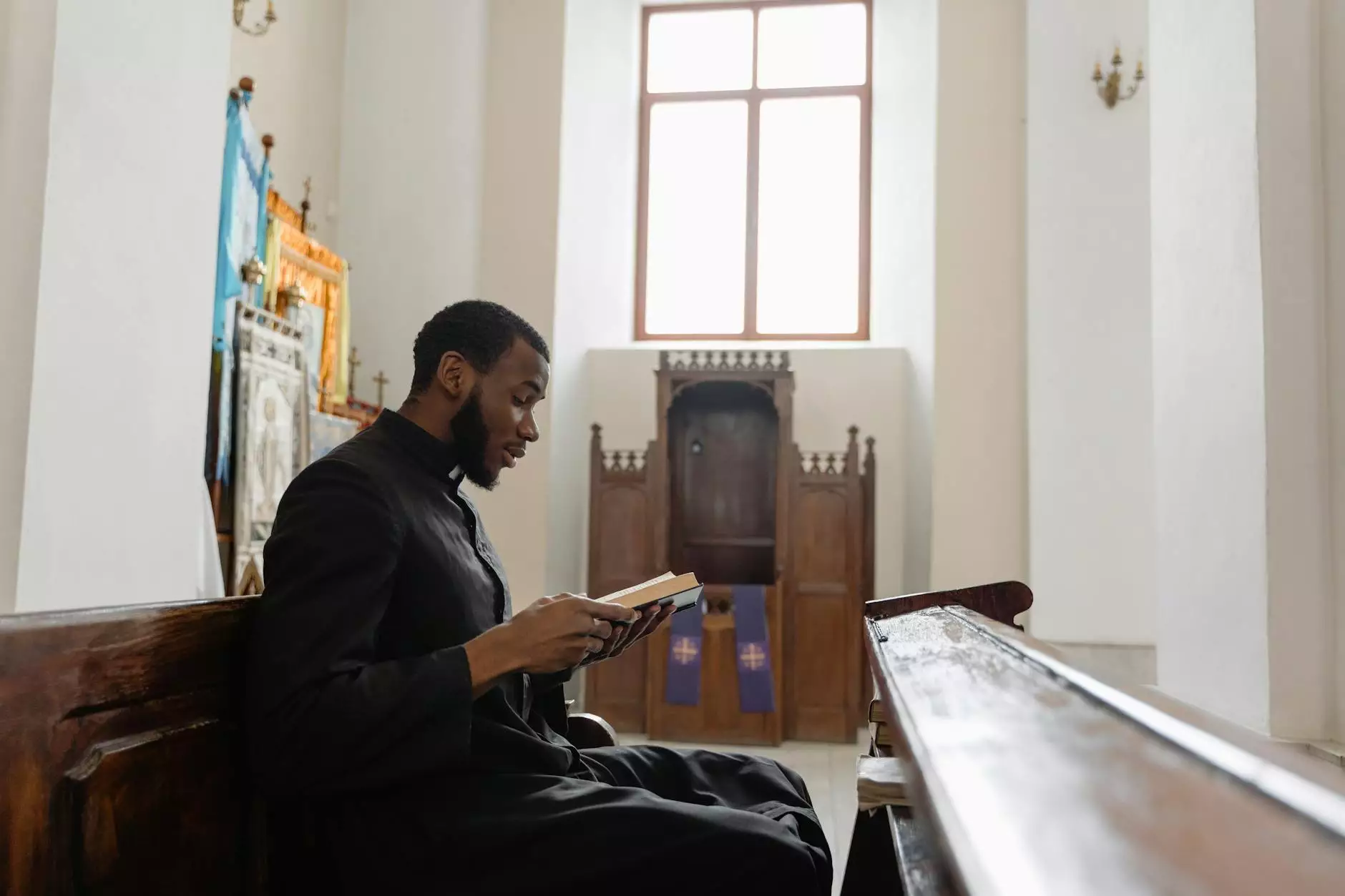 At Renton Community Church, we believe in nurturing the spiritual growth of individuals and fostering a sense of community. Through our Discovery Bible Study program at Evergreen Christian Community, we invite you to embark on a journey of exploration and enrichment. Join us as we delve into the depths of the Bible, discovering its profound teachings and engaging with like-minded individuals who share a passion for faith and beliefs.
Unleashing the Power of Discovery Bible Study
Our Discovery Bible Study sessions offer a unique opportunity to delve deeper into God's Word. Designed to facilitate meaningful conversations and foster personal growth, our sessions create an environment where you can freely express your thoughts, raise questions, and engage in healthy discussions. We believe in the power of community, and our dedicated facilitators ensure everyone feels heard and valued throughout the study process.
Exploring the Bible Together
At Evergreen Christian Community, we understand that studying the Bible can be an enriching yet complex endeavor. That's why our Discovery Bible Study is designed to cater to individuals at all levels of biblical knowledge. Whether you are a seasoned theologian or just beginning to explore your faith, our sessions provide a nurturing and inclusive space where everyone can learn and grow together. We believe that every voice enriches the conversation and adds valuable insights to our collective understanding of God's message.
Interactive and Engaging Sessions
Gone are the days of one-sided lectures and passive learning. Our Discovery Bible Study sessions are built on active participation and engagement. Through thought-provoking questions, interactive activities, and group discussions, we create a dynamic atmosphere that encourages personal reflection and deepens your connection with the biblical text. Our facilitators stimulate critical thinking, helping you to uncover the timeless wisdom hidden within the pages of Scripture.
A Supportive and Welcoming Community
As a part of Evergreen Christian Community, you become a member of a warm and welcoming family. Our emphasis on community ensures that you not only grow in your understanding of the Bible but also forge meaningful relationships with fellow members. By sharing personal experiences, challenges, and triumphs, you'll find encouragement, support, and camaraderie as you navigate your spiritual journey. Together, we strive to live out the teachings of Christ and make a positive impact on the world around us.
Join our Discovery Bible Study Today
Ready to embark on an adventure of spiritual discovery? Visit our website rentonchurch.org/dbs and sign up for our upcoming sessions. Discover the transformative power of the Bible, build lasting connections, and grow in your faith and beliefs. We look forward to welcoming you to our community and exploring the wonders of God's Word together.
Deepen your understanding of the Bible
Engage in meaningful discussions
Connect with like-minded individuals
Cultivate a strong community of faith
Explore your spiritual journey
Stimulate critical thinking and reflection
Forge lasting relationships
Make a positive impact on the world
At Renton Community Church's Discovery Bible Study program at Evergreen Christian Community, we are committed to creating an inclusive and empowering space for individuals of all backgrounds and beliefs. Join us today and embark on a transformative journey of faith, connection, and personal growth.