Online Prayers - St. Sophia Greek Orthodox Church | Renton Community Church
Dec 8, 2018
Beliefs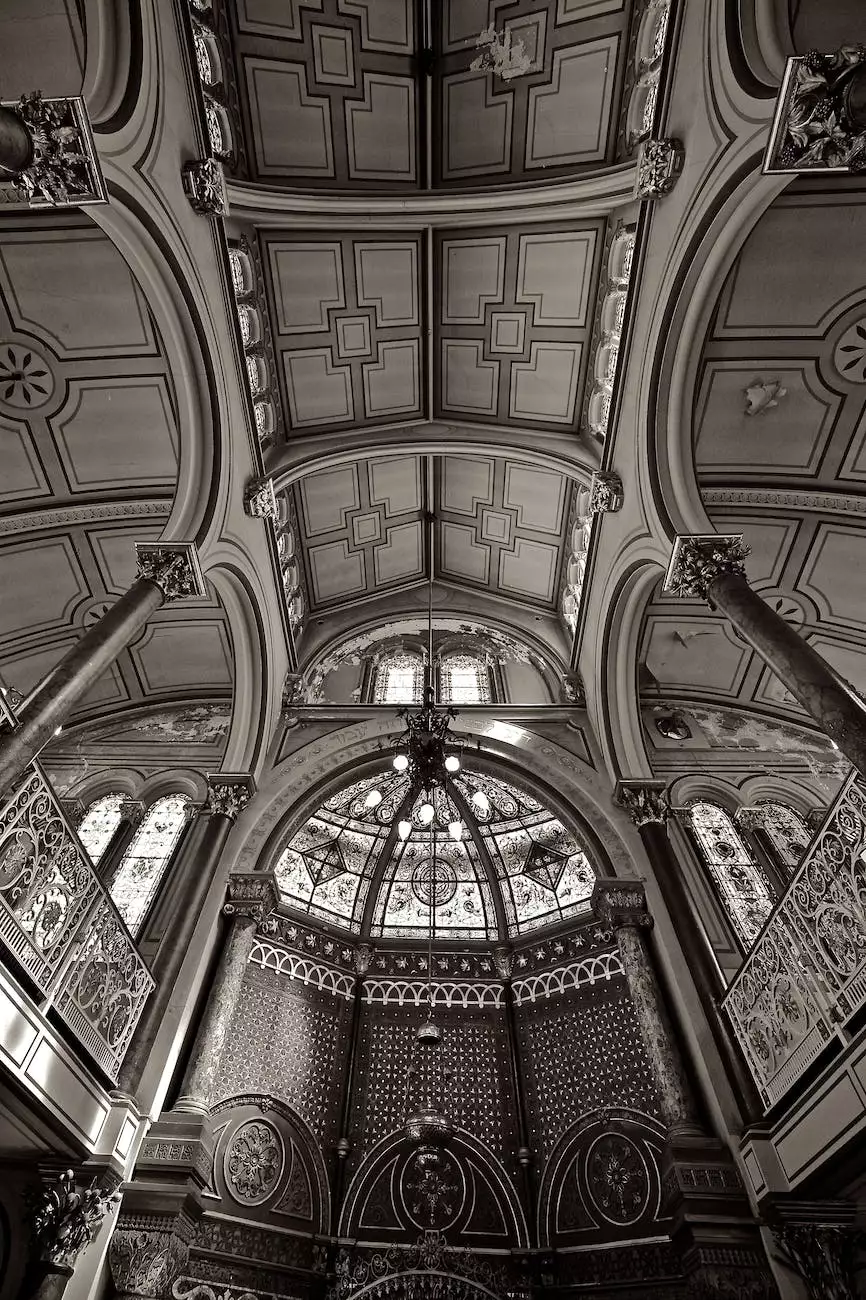 Discover the Power of Online Prayers
Welcome to Renton Community Church's online prayer platform, where the loving arms of St. Sophia Greek Orthodox Church extend to the digital world. We invite you to embark on a transformative spiritual journey, finding solace and guidance through the power of online prayers.
Find Comfort and Support
In these challenging times, it is essential to stay connected with our faith and community. Our online prayer sessions provide a space for individuals from all walks of life to come together, seeking comfort, solace, and support. Whether you're facing personal struggles, seeking guidance, or simply looking for a spiritual connection, our virtual prayer sessions are designed to help you find tranquility and strength.
Connect with a Vibrant Community
Journey through faith alongside a vibrant community of believers who share a common devotion to St. Sophia Greek Orthodox Church. Our online prayer platform serves as a bridge, connecting individuals from diverse backgrounds and geographical locations. By participating in our virtual prayer sessions, you will engage with a supportive community that understands and empathizes with your unique journey.
Embrace Spiritual Guidance
At Renton Community Church, we believe that spiritual guidance is essential for personal growth and nourishment of the soul. Our online prayer sessions provide an opportunity to receive guidance from knowledgeable clergy members who are well-versed in the teachings of our faith. Through these sessions, you can explore the rich traditions of St. Sophia Greek Orthodox Church and deepen your understanding of our divine principles.
Join Our Online Prayer Sessions
Our virtual prayer sessions are easily accessible, ensuring that you can participate from the comfort of your own home. Dedicating time to prayer and reflection has never been easier. By joining our online prayer community, you can experience the power of collective devotion and tap into the peaceful energy that connects us all.
Engage in Meaningful Prayers
Our prayer sessions are rooted in the profound rituals and traditions practiced at St. Sophia Greek Orthodox Church. Immerse yourself in the beauty of our faith and experience the spiritual awakening that comes from participating in these meaningful prayers. From guided meditations to scripture readings, each session is carefully curated to provide a transformative and uplifting experience.
Experience the Benefits
Engaging in online prayers offers numerous benefits for your mind, body, and spirit. Studies have shown that regular prayer practice can reduce stress, increase feelings of peace and well-being, and foster a stronger connection to oneself and others. Moreover, participating in our virtual prayer sessions allows you to build a sense of belonging within our community, enriching your overall spiritual journey.
How to Get Involved
Joining our online prayer sessions is simple. Visit our website at http://rentonchurch.org/online-prayers.html to access our prayer calendar, which lists the upcoming sessions and their themes. Once you find a session that resonates with you, all you need to do is click the provided link at the scheduled time, and you will be connected to our online prayer gathering.
Stay Connected with Renton Community Church
Our online prayer platform is just one aspect of our inclusive and vibrant community. To stay up to date with the latest news, events, and spiritual content from Renton Community Church, we encourage you to subscribe to our newsletter and follow us on social media. By doing so, you'll never miss an opportunity to deepen your connection with St. Sophia Greek Orthodox Church.
Join Us Now for Powerful Online Prayers
If you're ready to embark on a journey of spiritual growth, solace, and community, we invite you to join us for our online prayer sessions. Together, let's create a harmonious space where prayers are answered, hearts are healed, and spirits are uplifted. Connect with St. Sophia Greek Orthodox Church at Renton Community Church today and experience the transformative power of online prayers.