Caring for Each Other - Renton Community Church
Dec 11, 2019
Ministries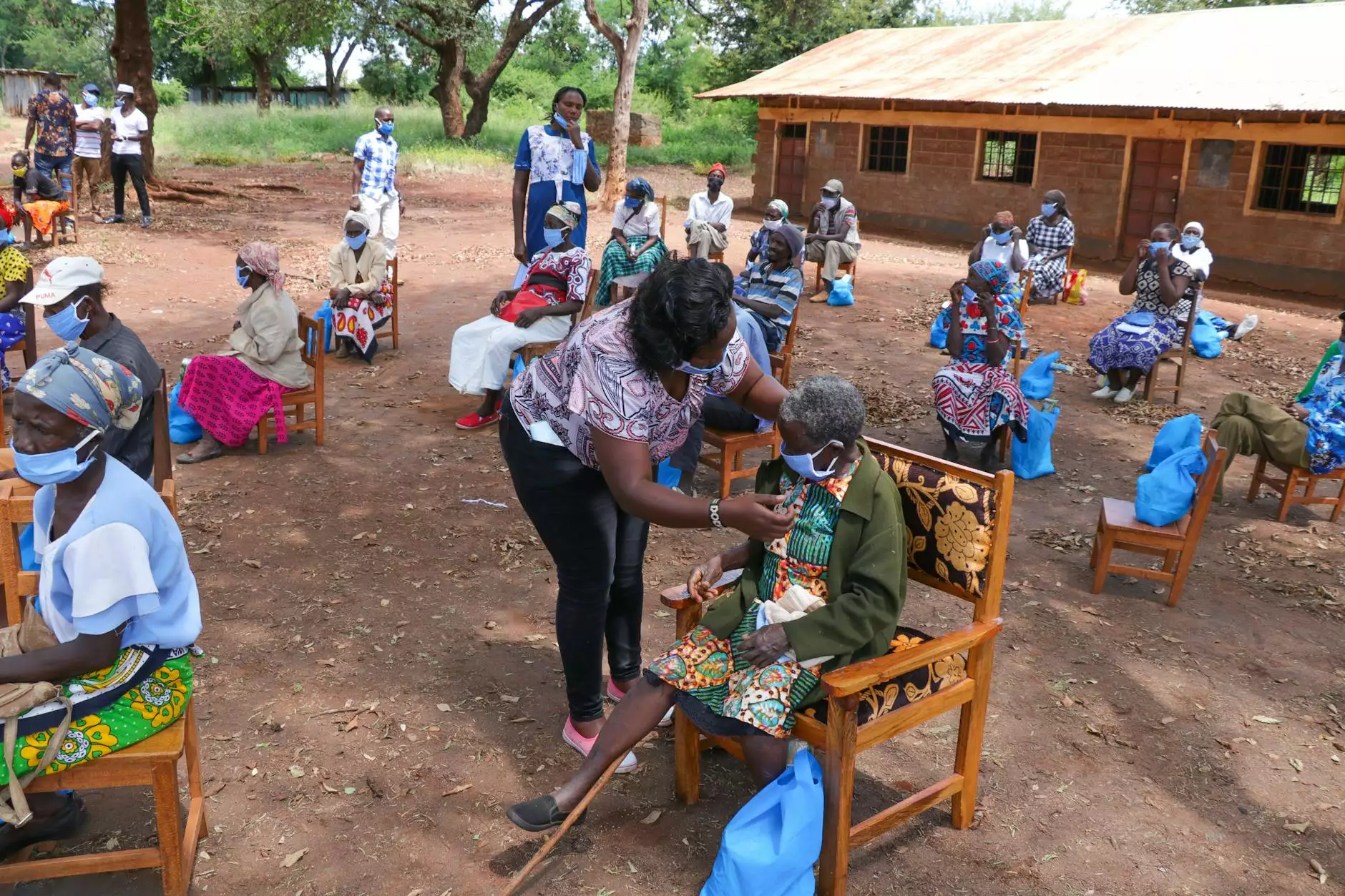 Building a Caring Community
Welcome to Renton Community Church, a vibrant and inclusive church in the heart of Renton. We are dedicated to creating a caring community where individuals can find support, strength, and connection. Through our various initiatives and programs, we strive to make a positive impact on the lives of individuals and families.
Fostering Love and Compassion
At Renton Community Church, we believe that love and compassion are the foundation of a strong community. Our committed team of volunteers and staff work diligently to create an environment where everyone feels welcomed and valued. We believe that every individual, regardless of their background, deserves to be treated with love, compassion, and respect.
Our caring community extends beyond the walls of our church. We actively engage with local organizations and charities to support those in need. Through partnerships with nonprofit organizations, we provide resources, assistance, and comfort to vulnerable individuals and families in our community.
Supporting the Community
One of our primary goals is to support the community in various ways. We offer a range of programs and initiatives that cater to different needs.
1. Faith-Based Counseling
Our professional and compassionate counselors provide faith-based counseling services to individuals and families. We understand the challenges that individuals face in their daily lives and offer a safe space where they can seek guidance, gain perspective, and find healing.
2. Community Outreach Programs
We actively engage in community outreach programs, organizing events and activities that bring people together. Whether it's a neighborhood cleanup, a food drive, or a local sports league, we aim to foster a sense of unity and create opportunities for individuals to connect and make a difference in their community.
3. Support Groups
We recognize that life's challenges can be overwhelming, and sometimes we need extra support. Our support groups provide a safe and confidential space for individuals facing similar circumstances to share their experiences, receive support, and find encouragement.
4. Volunteer Opportunities
Volunteering is a powerful way to make a positive impact on the lives of others. We offer a wide range of volunteer opportunities to cater to different interests and skills. From serving meals at a local shelter to mentoring at-risk youth, there are countless ways to get involved and contribute to the well-being of our community.
5. Family and Youth Programs
We believe in nurturing strong family bonds and providing a safe and supportive environment for youth. Our family and youth programs are designed to foster healthy relationships, provide guidance, and empower individuals of all ages to reach their full potential.
Join the Caring Community Today
At Renton Community Church, we are committed to caring for each other and making a positive impact in our community. Join our caring community today and experience the love, compassion, and support that we have to offer. Discover how you can be a part of something greater and help create a world where everyone feels valued and cared for.
Contact Us
If you have any questions or would like to learn more about our programs and initiatives, please feel free to contact us. We would be more than happy to provide you with the information you need to get involved or seek support. Together, let's make a difference!
Phone: Your Phone Number Here
Email: Your Email Address Here