The Songs We Sing
Jul 8, 2022
Blog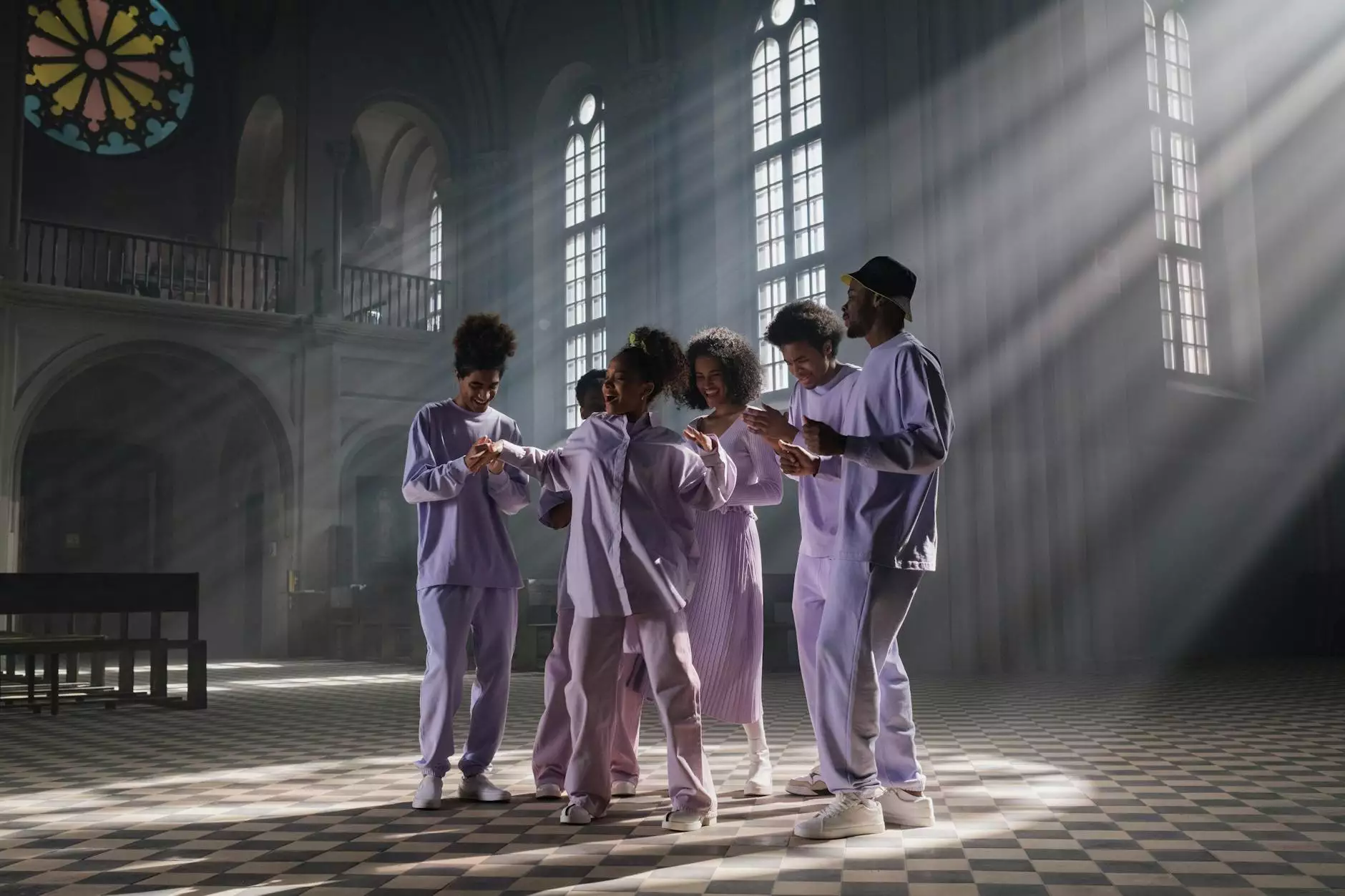 Introduction
Welcome to Renton Community Church's blog, where we dive deep into various topics related to our faith and beliefs. In this article, we will explore the significance of the songs we sing and their impact on our worship experience. Join us on this spiritual journey as we delve into the power of music in our community.
The Power of Worship
Worship is an integral part of our faith, and music plays a pivotal role in enhancing our worship experience. The songs we sing during our gatherings have the power to connect us with the divine and uplift our spirits. It allows us to express our gratitude, seek solace, and align our hearts with God's presence.
The Role of Song Lyrics
The lyrics of the songs we sing often carry profound messages that resonate with our souls. Each word is carefully crafted to convey biblical truths, stories, and teachings. Through these lyrics, we internalize and reflect upon the essence of our faith. They serve as reminders of God's love, mercy, and grace, and provide us with comfort during challenging times.
Worship through Melody and Rhythm
Not only are the lyrics important, but the melody and rhythm of the songs also contribute significantly to our worship experience. Music has a unique way of engaging our emotions and stirring our hearts. It creates an atmosphere of reverence, allowing us to connect with God on a deeper level. The harmonies and melodies can evoke a wide range of emotions, from joy and celebration to introspection and repentance.
Types of Worship Songs
Praise and Thanksgiving
One type of worship song that we often sing at Renton Community Church is praise and thanksgiving songs. These songs focus on glorifying and expressing gratitude to God for His goodness and faithfulness. They remind us of God's character and the countless blessings we receive every day. Through these songs, we are reminded to acknowledge and appreciate God's presence in our lives.
Adoration and Worship
Another type of worship song we cherish are adoration and worship songs. These songs exalt and honor God for His majesty, holiness, and supremacy. They remind us of His greatness and invite us to surrender our lives in complete devotion. Through these songs, we humble ourselves before God and acknowledge His authority over all creation.
Reflection and Repentance
At Renton Community Church, we also value songs that facilitate reflection and repentance. These songs provide us with an opportunity to examine our hearts, confess our shortcomings, and seek forgiveness from God. They remind us of our need for His redemption and mercy, guiding us towards a life of righteousness and spiritual growth.
The Impact of Music on Worship
Emotional Connection
Music has a unique ability to evoke and enhance emotions. When we engage in worship through song, specific melodies and harmonies can stir our hearts, leading us to experience a profound emotional connection with God. This connection allows us to express our deepest joys, sorrows, and longings in His presence.
Community Bonding
The songs we sing during our worship services foster a sense of unity and community among believers. As we raise our voices together, we become part of a collective worship experience. The melodies act as a unifying force, connecting us with one another and reminding us that we are not alone in our faith journey.
Teaching and Discipleship
Worship songs can serve as a powerful tool for teaching and discipleship. Through the lyrics, we are reminded of biblical truths, foundational doctrines, and the principles of our faith. These songs aid in memorization, allowing us to internalize God's Word and carry it with us throughout our daily lives.
Closing Thoughts
As we conclude our exploration of the songs we sing at Renton Community Church, let us embrace the significance and power of worship through music. The songs we sing enable us to connect with God, express our deepest emotions, and grow in our faith. Join us in our worship services as we lift our voices in unity, proclaiming the love and greatness of our Lord.