Renton Community Church - Altar Flowers
Jan 18, 2020
Ministries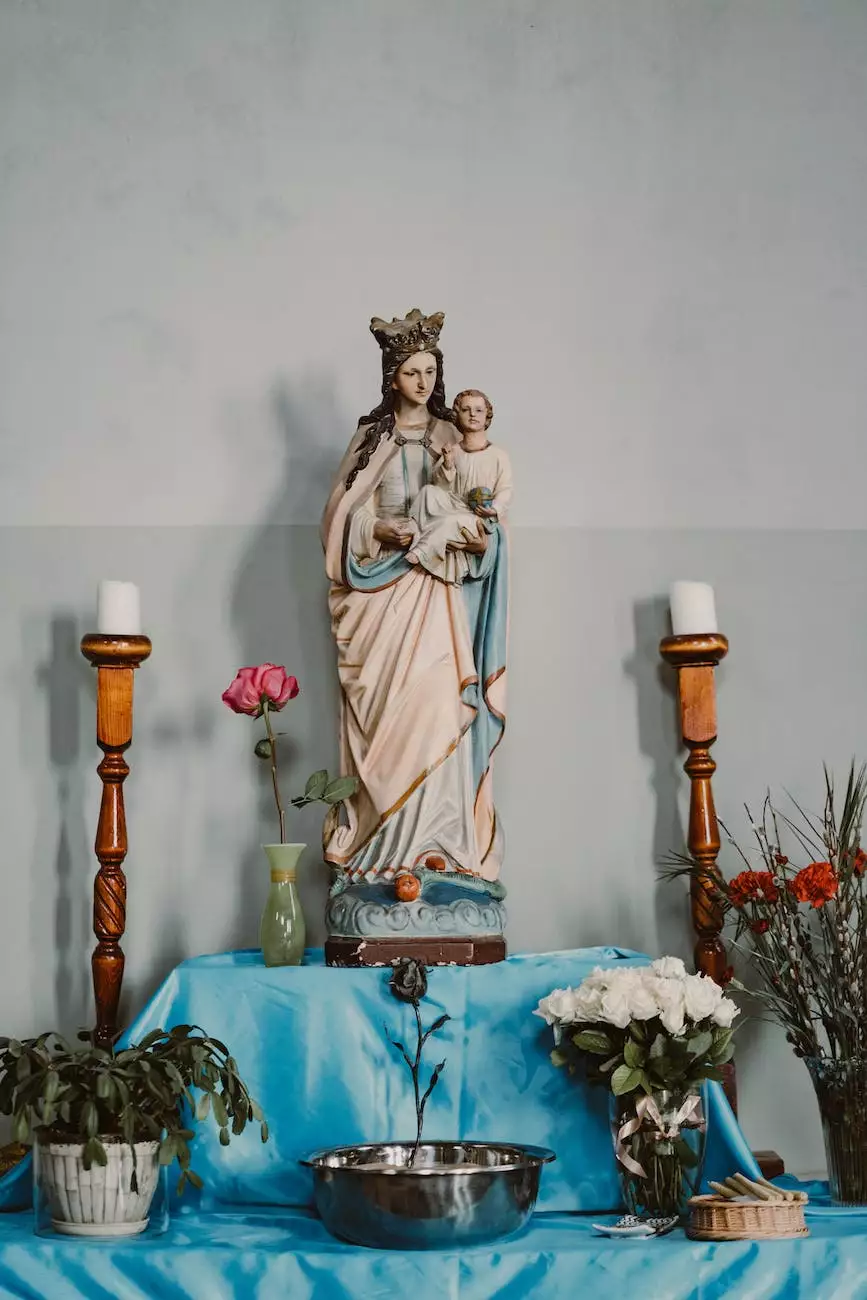 Enhance Your Worship Experience with Beautiful Altar Flowers
Welcome to Renton Community Church – your trusted place of worship and spiritual growth. As a faithful member of St. James Episcopal Church, we are pleased to offer an exquisite selection of altar flowers to enhance your worship experience. Our fresh floral arrangements symbolize beauty, creativity, and spiritual devotion.
Symbolism of Altar Flowers
Altar flowers play a significant role within the church environment. They visually represent the beauty of God's creation and the commitment of our community to worshiping and honoring Him. The use of flowers during religious ceremonies can be traced back to ancient times, where they were seen as a way to honor and connect with the divine.
Reserve Your Altar Flowers
Renton Community Church invites you to reserve your desired altar flowers for any upcoming worship services or special events. Our dedicated team of florists will create stunning arrangements that align with the theme and atmosphere of your service.
Types of Altar Flowers Available
Roses: The classic symbol of love, roses can add elegance and grace to your worship experience.
Lilies: Symbolizing purity and renewal, lilies are often associated with religious ceremonies and can create a serene atmosphere.
Tulips: With their vibrant colors and graceful shape, tulips symbolize faith, forgiveness, and new beginnings.
Daisies: These cheerful flowers represent innocence, purity, and the simplicity of God's love.
Orchids: Exotic and captivating, orchids signify beauty, strength, and reverence.
At Renton Community Church, we offer a wide variety of additional flowers and arrangements to suit your preferences and seasonal themes. Our experienced team can guide you in selecting the perfect mix of blooms to create a captivating display.
Customize Your Altar Flowers
We understand that each worship service or event may have specific needs or themes. That is why we provide the option to customize your altar flowers according to your preferences. Our talented florists are skilled in creating tailored arrangements that reflect the spirit of your service.
Whether you desire a grand, elaborate display or a simple and understated arrangement, our team will work closely with you to bring your vision to life.
Why Choose Renton Community Church for Altar Flowers?
There are several reasons why our community members trust us with their altar flower needs:
We prioritize quality: Our flowers are sourced from trusted suppliers to ensure freshness and long-lasting beauty.
Professional florists: Our team of skilled florists has a deep understanding of floral design and liturgical significance.
Attention to detail: We take pride in our meticulous approach, ensuring that every arrangement reflects the spiritual essence of your service.
Flexible options: From single arrangements to ongoing subscriptions, we offer a range of options to suit your specific requirements.
Community support: By choosing Renton Community Church for your altar flowers, you contribute to the spiritual growth and vitality of our congregation.
Contact Us Today
Elevate your worship experience with the beauty and fragrance of altar flowers. Contact Renton Community Church today to reserve your desired flowers and create a visually stunning atmosphere within our sacred space. Let us inspire and uplift your spirit through the power of floral symbolism.
At Renton Community Church, we are committed to providing exceptional altar flower arrangements that enhance your spiritual journey. Trust us to deliver beauty, devotion, and reverence in every display.
Join us for worship and discover the transformative power of altar flowers at Renton Community Church.