Transfiguration - St. Sophia Greek Orthodox Church
Jun 18, 2021
History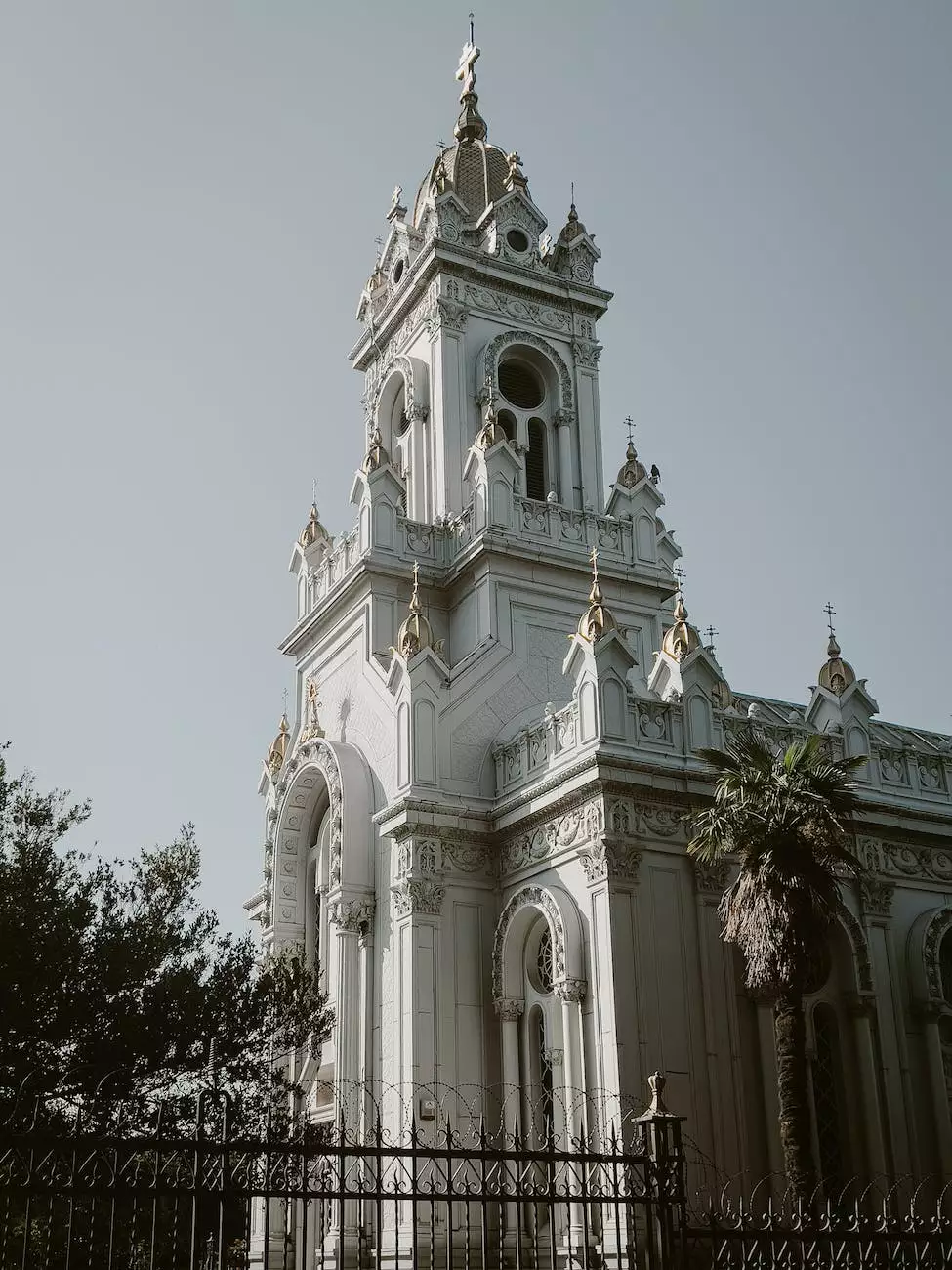 Welcome to Our Community Church in Renton
Transfiguration - St. Sophia Greek Orthodox Church is a welcoming community church located in Renton, Washington. We are dedicated to sharing the belief and faith of the Greek Orthodox tradition with individuals and families seeking spiritual growth and connection with God. As a genuine community, we embrace the teachings of Christianity and provide a nurturing environment for individuals to explore their faith.
Embracing the Teachings of Christianity
At Transfiguration - St. Sophia Greek Orthodox Church, we believe that faith is a journey that enriches our lives and creates a deeper understanding of God's love and presence. Our church offers various services, events, ministries, and educational programs to foster spiritual growth for all ages.
The Importance of Worship
Worship is a cornerstone of our faith and is at the heart of our community. We hold regular Divine Liturgy services, where we come together to pray, sing hymns, and receive the sacraments. Through worship, we find solace, connect with one another, and deepen our relationship with God.
Divine Liturgy Services
Sunday Morning Divine Liturgy: Join us every Sunday morning at 10:00 AM for a transformative worship experience.
Weekday Services: Throughout the week, we also offer additional services, providing opportunities for reflection and devotion.
Building a Strong Community
At Renton Community Church, we believe in the importance of fostering a tight-knit community that supports one another in faith and life. Through our various ministries and events, we encourage fellowship, friendship, and a sense of belonging.
Community Ministries
Adult Ministries: Engage in Bible studies, prayer groups, and discussion forums focused on spiritual growth and personal enrichment.
Youth and Children Ministries: Nurture the faith of the younger generation through educational programs, events, and youth group activities.
Outreach Programs: Extend our love and support to the wider community through charitable initiatives, volunteer opportunities, and acts of kindness.
Exploring the Greek Orthodox Tradition
The Greek Orthodox tradition is vibrant and rich in history. At Transfiguration - St. Sophia Greek Orthodox Church, we provide opportunities to delve into the beauty and wisdom of our ancient faith.
Iconography and Sacred Art
Allow the intricate beauty of our iconography and sacred art to inspire and deepen your connection to the divine. Our church is adorned with breathtaking icons that tell the stories of Christ and the saints, inviting contemplation and reflection.
Sacraments and Liturgical Traditions
Experience the transformative power of the seven sacraments that form the core of our worship. From baptism and chrismation to marriage and confession, these sacred rituals bring us closer to God and offer spiritual nourishment.
Join Us at Transfiguration - St. Sophia Greek Orthodox Church
Whether you are new to the Greek Orthodox faith or seeking a community church to call home, we warmly welcome you to join us at Transfiguration - St. Sophia Greek Orthodox Church. Experience the beauty of our tradition, the fellowship of our community, and the profound teachings of Christianity. Come and embrace the transfiguration of your own spiritual journey.
© 2021 Renton Community Church. All Rights Reserved. | Designed by Renton Web Design