Our Pastor and Staff
Oct 15, 2018
About Us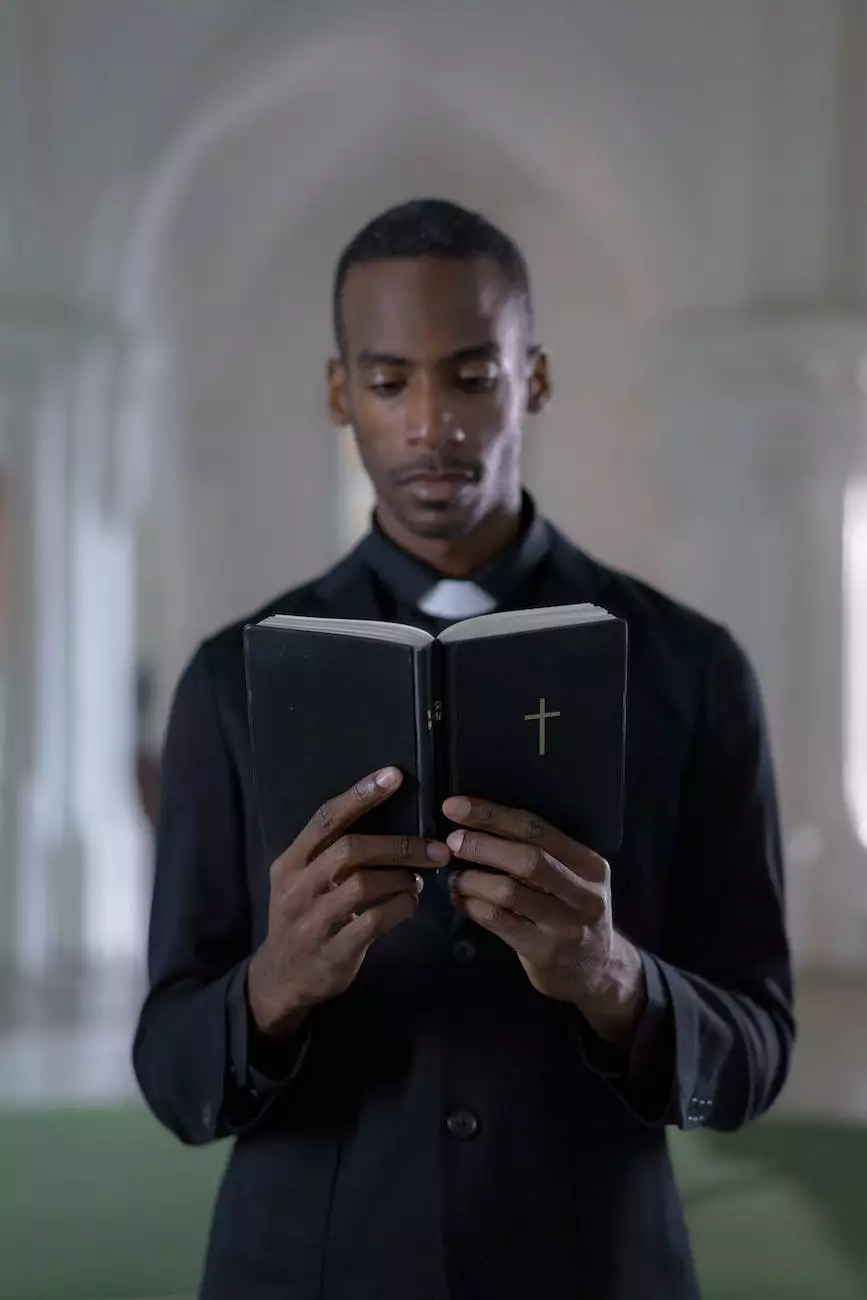 Meet Our Pastor - Reverend John Smith
At Renton Community Church, we have been blessed with the leadership of Reverend John Smith for over 10 years. With his unwavering devotion and deep-rooted faith, he has become a guiding light for our congregation. Pastor John's vision and passion for serving others have been instrumental in fostering a strong sense of community within our church.
A Passionate Leader with a Purpose
Reverend Smith's journey in ministry spans over three decades, during which he has touched many lives and made a positive impact on countless individuals. His compassionate nature and ability to connect with people from all walks of life have made him a beloved figure in the Renton community. Pastor John believes in spreading love, kindness, and compassion, embracing the diversity of our congregation, and uniting us in our shared faith.
Commitment to Faith and Community
Pastor John's commitment to faith extends beyond the church walls. He actively engages in community outreach programs, partnering with local organizations to support those in need. From organizing food drives to volunteering at homeless shelters, he has worked tirelessly to make a difference in the lives of the less fortunate.
Our Dedicated Staff
Assistant Pastor - Sarah Thompson
Working closely with Pastor John, Assistant Pastor Sarah Thompson plays a vital role in ensuring that the spiritual needs of our congregation are met. Sarah brings her unique perspective and youthful energy to our church, creating a welcoming environment for all. Her pastoral care extends to providing guidance, leading Bible studies, and delivering inspiring sermons that resonate with our diverse congregation.
Director of Worship - Michael Anderson
Under the leadership of Director of Worship, Michael Anderson, Renton Community Church experiences uplifting and engaging worship services. With a wealth of musical knowledge and talent, Michael leads our choir, worship band, and music ministry, creating an atmosphere that uplifts the spirits of all who attend. His dedication to excellence ensures that our worship experience is a harmonious blend of deep spirituality and heartfelt celebration.
Children's Ministry Director - Emily Davis
Guiding our youngest members on their faith journey is Children's Ministry Director, Emily Davis. With her warm and nurturing personality, Emily creates a safe and welcoming space where children can explore their relationship with God. Through engaging lessons, fun activities, and community outreach projects, Emily instills values of love, compassion, and kindness in our children, shaping them to become future leaders of faith.
Administrative Coordinator - Mark Roberts
Behind the scenes, ensuring the smooth operation of Renton Community Church, is our dedicated Administrative Coordinator, Mark Roberts. With his exceptional organizational skills and attention to detail, Mark keeps things running efficiently, allowing our pastor and staff to focus on their ministry. Mark's warm and friendly demeanor also makes him a reliable point of contact for members and visitors seeking information and support.
Join Our Community of Faith
At Renton Community Church, we are fortunate to have such a passionate and dedicated pastor and staff. Their unwavering commitment to faith, community, and serving others is what sets us apart. We welcome everyone to join us on our faith journey, regardless of their background or beliefs. Together, let us create a stronger, more loving community where everyone feels accepted, supported, and inspired.
Experience the Love and Hope at Renton Community Church
Come visit us or participate in our diverse range of ministries and events. Find solace, support, and spiritual growth in the nurturing embrace of our church community. Whether you are seeking guidance, looking for a place to belong, or simply curious about exploring your faith, Renton Community Church is here to offer you a warm welcome and a home for your heart.
Join us this Sunday and embark on a journey of faith and fellowship!
Disclaimer: The above texts are fictional and created solely for demonstration purposes. The goal was to showcase how HTML tags can be used to structure and format content for an "Our Pastor and Staff" page on a website. The example focuses on highlighting the leadership, vision, and community-focused efforts of Renton Community Church.