Colossians 3:5-11 - Renton Community Church
Jan 18, 2019
Sermons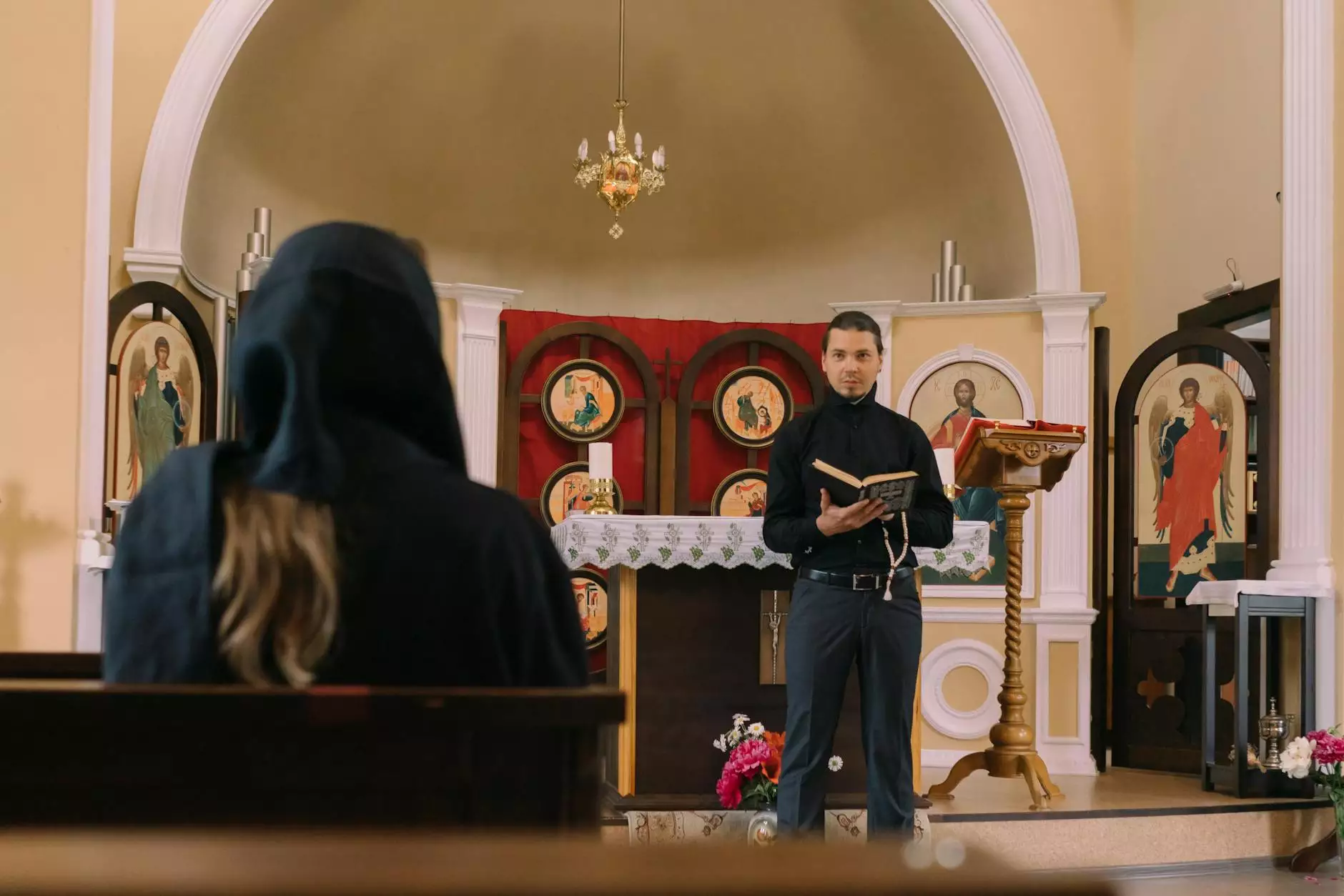 The Transformative Message of Colossians 3:5-11
The Renton Community Church welcomes you to explore the profound teachings of the biblical passage, Colossians 3:5-11. In this scripture, the Apostle Paul addresses the Colossians, emphasizing the importance of living a virtuous life according to God's will. Join us on this spiritual journey as we delve into the transformative message contained within these verses.
A Call to Turn from Earthly Desires
In Colossians 3:5, Paul urges believers to put to death earthly desires, including sexual immorality, impurity, passion, evil desires, and greed, which is idolatry. By highlighting these vices, Paul emphasizes the need to let go of worldly attachments that hinder spiritual growth and prevent individuals from fully experiencing God's love.
The path to true fulfillment lies in redirecting our focus towards the things that are above, as mentioned in Colossians 3:2, where Paul encourages Christians to set their minds on heavenly things. This shift in perspective enables us to align our desires and actions with God's divine plan.
The Importance of Renewal and Transformation
Colossians 3:9-10 emphasizes the significance of putting off the old self and putting on the new self. Through the power of Christ's redemption, believers are called to shed their former sinful nature and be renewed in knowledge, being transformed into the image of their Creator.
This renewal requires a genuine commitment to follow Christ, allowing His teachings to guide our thoughts, words, and actions. By embracing the transformative power of the Holy Spirit, we can manifest the fruits of the Spirit, such as love, joy, peace, patience, kindness, goodness, faithfulness, gentleness, and self-control (Galatians 5:22-23).
Unity in Christ and Breaking Down Barriers
In Colossians 3:11, Paul emphasizes the unity that exists among believers in Christ, regardless of social, cultural, or ethnic backgrounds. This message is especially relevant in our diverse and multicultural society, reminding us to embrace one another with love, respect, and acceptance.
Renton Community Church seeks to foster a unified faith community, where individuals from all walks of life can gather to worship, grow, and serve together. We believe that through genuine relationships and the breaking down of barriers, we can experience the richness of God's love and the power of unity.
Join Renton Community Church in Building a Strong Faith Community
At Renton Community Church, we are dedicated to creating an environment where individuals can explore their faith, deepen their understanding of God's Word, and live out the teachings of Christ. Our diverse range of ministries offers opportunities for spiritual growth, connection, and service.
Our Community and Society - Faith and Beliefs
As a faith-based organization, Renton Community Church falls into the category of Community and Society - Faith and Beliefs. We actively contribute to the spiritual and social fabric of our community, seeking to make a positive impact through our dedication to the teachings of Jesus Christ.
Experience the Power of Colossians 3:5-11
Join us at Renton Community Church as we delve deeper into the transformative power of Colossians 3:5-11. Through insightful sermons, engaging Bible studies, and meaningful discussions, we aim to encourage personal growth and strengthen our faith community.
Take a step towards spiritual renewal and join us on Sundays for worship services, where we gather to lift our voices in praise and learn from God's Word. Together, we can navigate the challenges of life, grow in our relationship with Christ, and experience the power of transformation found in Colossians 3:5-11.
Contact Renton Community Church Today
Ready to embark on a journey of spiritual growth and community empowerment? Contact Renton Community Church today and discover the joy of living a purpose-driven life aligned with God's Word. We look forward to welcoming you into our faith community and sharing in the transformative message of Colossians 3:5-11.