Colossians 4:7-18
Nov 29, 2017
Sermons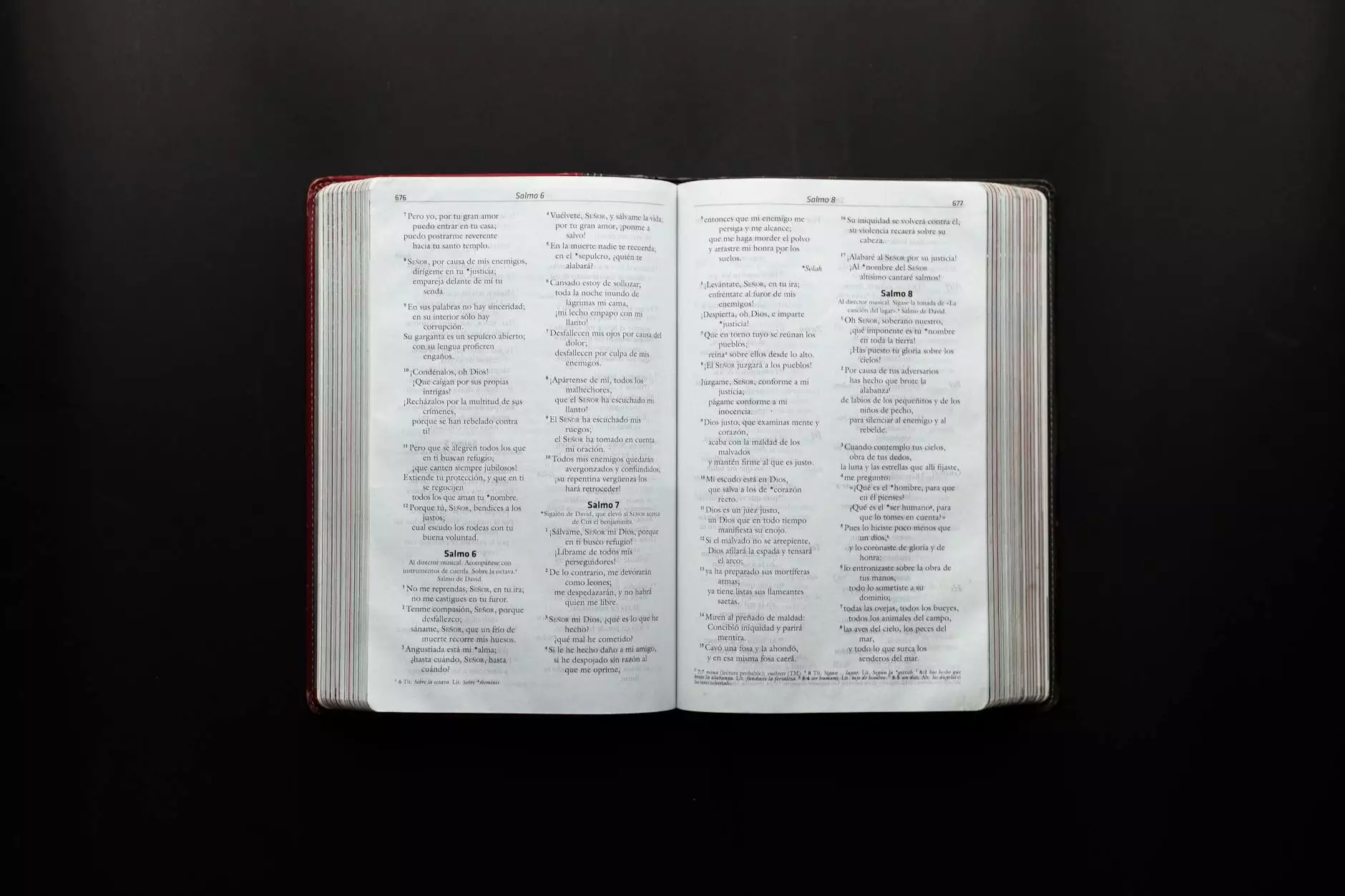 The Profound Teachings of Colossians 4:7-18
Welcome to Renton Community Church, where we invite you to dive into the inspiring and profound teachings of Colossians 4:7-18. In this section of the Bible, the Apostle Paul addresses the Colossian church, conveying important messages and guidelines for a fruitful and meaningful Christian life.
Building Strong Relationships
Within Colossians 4:7-18, Paul highlights the significance of fostering strong relationships within the church community and beyond. He teaches us the importance of supporting one another, offering encouragement and love, and staying connected through prayer. At Renton Community Church, we prioritize building a community of believers who uplift and inspire each other on their faith journey.
Living with Wisdom and Gratitude
In this section of the Bible, Paul encourages us to live with wisdom and gratitude. He urges believers to make the most of every opportunity, making their speech gracious and seasoned with salt. At Renton Community Church, our aim is to provide a space where individuals can deepen their understanding of God's wisdom and express gratitude for His blessings. Our inspiring sermons and teachings guide our members towards a life filled with wisdom and gratitude.
An Emphasis on Prayer
Colossians 4:7-18 highlights the power and significance of prayer in the life of a Christian. Paul emphasizes the transformative nature of prayer and encourages believers to be persistent in their communication with God. At Renton Community Church, we prioritize prayer as a core practice, understanding its immense impact on our spiritual growth and connection with God.
Discovering Your Spiritual Gifts
Within these verses, Paul mentions various individuals who played important roles in the Colossian church. This reminds us of the diverse gifts and talents each member brings to the body of Christ. At Renton Community Church, we believe in helping individuals identify and develop their unique spiritual gifts. Through our engaging programs and ministries, we aim to empower our members to serve and make a difference in the world.
Guidance for Daily Life
Colossians 4:7-18 offers invaluable guidance for navigating the challenges and joys of daily life. Paul's words remind us of the importance of integrity, grace, and a Christ-centered perspective. At Renton Community Church, we strive to equip our members with biblical teachings that they can apply practically in their day-to-day experiences. Our sermons, Bible studies, and small group discussions provide a platform to explore and discuss how the principles of Colossians 4:7-18 can be integrated into our lives.
Join Renton Community Church Today
As a vibrant and welcoming community, Renton Community Church invites you to join us on a transformative spiritual journey. Through our commitment to the teachings of Colossians 4:7-18, we provide a supportive environment where you can connect with fellow believers, deepen your understanding of the Bible, and grow in your faith.
Our knowledgeable pastors and passionate worship team create an atmosphere that facilitates spiritual exploration and growth. We offer a range of ministries, including children's programs, youth groups, and community outreach initiatives, providing opportunities for individuals of all ages to engage and serve.
Discover the Power of Colossians 4:7-18 with Renton Community Church
Are you searching for a community of faith that will help you on your spiritual journey? Look no further than Renton Community Church. Join us and discover the profound teachings of Colossians 4:7-18, which can guide you towards a life filled with wisdom, gratitude, and meaningful relationships.
Experience the difference Renton Community Church can make in your life and become part of a vibrant faith-based community dedicated to uplifting one another and making a positive impact in the world. Join us today!